If your Realme smartphone doesn't have any preventive mechanism against it's overheating problem, it can become serious over time because heat isn't healthy for a smartphone that has many components sensitive to heat. Also, heat can lead towards poor battery life, compromised performance and might even induce physical damage due to excess heat. But the thing is, smartphones heat up when used for moderate to heavy to even light tasks like calling or messaging at times. So, here's how you can prevent the overheating problem or at least limit it within a critical limit that it doesn't cause any adverse effect on your phone.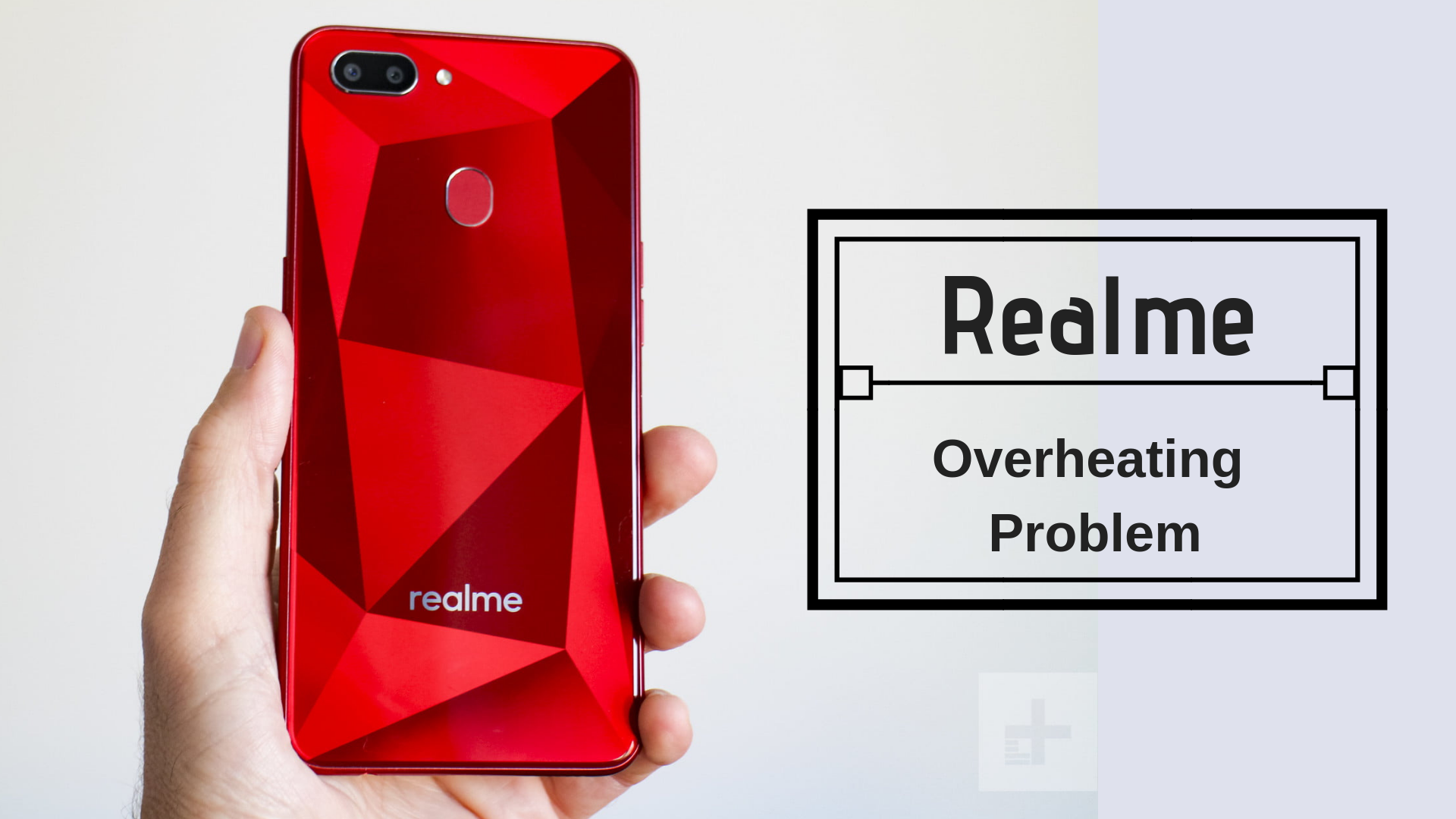 Avoid sunlight
Holding your phone in the bright sunlight is simply a bad choice because metal or plastic or any other material used in the construction of your phone is indeed a good conductor of heat somehow and thus, it will get heated up and it will convey the heat towards the internal circuits where sensitive components such as memory, SoC, or even the battery could face serious overheating problem. The simple way to steer away from this problem is to stay away from using the phone in bright sunlight or even if you are using, try to use it with some intervals to cool it down.
Alter the display settings
Yes, the brightness could be one of the major contributors to the heating problem since it is something which stays active throughout the day while you'll close apps at a given time. A lot of people resort to keeping brightness at full which isn't a good practice because it is constantly sucking in more juice from the battery even when not needed while also contributing to the heat generation which is what you must avoid. So, altering the brightness is one of the few settings you can do. Further, you can tap on Keep Alive or Stay Alive duration to a minimum since it will pull the excess strain on the battery and there are a bunch of other settings you can tweak.
Check if the phone case/cover is suffocating the phone
Phone cases and covers are protective and attractive too but these cases are made up of a number of materials and you would never know a specific material is causing the phone to suffocate by not allowing the heat to dissipate. If your phone is heating too much, try to remove the phone case and repeat the procedure several times when the overheats to verify if the cases are the cause of the problem.
Extend SoT with short burst usage
SoT stands for Screen-on-Time which is ideally the duration when the screen was active i.e. you were using it. On the contrary, standby time is the total time the phone was turned on irrespective of usage. When you look at the SoT, you'll see that playing high-graphic games or intensive apps will drive down the battery and thus the SoT putting a lot of strain on the battery all at once. Thus, it is a proven technique that will extend the battery life and prevent it from heating and that's when you use the phone in a short burst and not continuously. This must extend the SoT as well.
Turn off unwanted connectivity features
Similar to apps, connectivity features like Location, NFC, Wi-Fi, Bluetooth, etc consume a lot of power when turned on. But many people resort to keeping any of the given features enabled even when they are done with it for the time being which puts a strain on the battery since it has to supply power so that these features can work in the background and that's a pretty huge contributor to heat and thus, must be avoided. A simple solution to the problem is to turn off these services when not needed.
Close up all the active apps
Apps and cache memory are two of the greatest reason behind overheating or if you ask me, any software-related problem and thus must be treated with care and thoughtfulness. The thing is when you open an app and minimize it, the app won't close itself and thus, it will use resources until it is in the background. That's the reason why you must get rid of apps that you aren't needed right now which includes both background and foreground apps. Also, go to Settings >> Apps >> Running where you can check if any app is resisting the closure and force stop it.
Uninstall unused apps
As said, apps are one of the biggest cause of the problem on a smartphone. There are thousands and millions of apps available on the Play Store and that gives a user avenue to install tens of unwanted apps as well. The Android OS isn't made to pull off all the apps installed on a smartphone except if it is a flagship phone and that is what causes a slew of problem. Therefore, it is ideal to get rid of unwanted and unused apps once and for all. Since the apps are easily available on Play Store, you can download it whenever needed but not right now.
Use apps to control the system's temperature
There are many apps that would show how hot is the core temperature and the processor and allow the user to take the necessary steps to cool it down by some degrees. CPU Cooler Master-Phone Cooler, Smart Cooler, DU Battery Saver are just a few examples you can try.
Get the phone scanned for viruses
Viruses and malware are constantly bombarding on systems connected to the internet and thus, an antivirus software protects the phone or any other device from it. Since most of the people wouldn't think of getting their phones scanned for viruses, smartphones are the easy prey and are subjected to go through performance crunch and what not. Thus, it is ideal to get rid of viruses if any simply by running an antivirus program and that's all.
Clear Cache files
There are basically three ways to clear cache files of which, here are the two methods. You need to visit Settings >> Apps >> Downloaded and navigate towards apps that you want to clear the cache files from. Finally, tap on 'Clear Data' and 'Clear Cache' and that's all. Further, the next procedure revolves around the Settings app where you need to dive into 'Storage' and tap on 'Cache Memory'. This will shoot a prompt on the screen asking whether to erase cache files and so you do it.
Update all apps
Updating the apps is pretty much easy and a must-to-do method since outdated apps are known to introduce a slew of issues on a smartphone. When you update an app, you are actually getting rid of any bugs that the developer discovered with the previous versions as well as you are getting new features and updates with it. Now, multiply it with all the apps installed on your phone and you have got a perfectly working smartphone with all the apps updated. It also acts as a shield against bugs and errors trying to infiltrate the apps with a weak mechanism against intruders.
Update the Software
The firmware or the software or the operating system is a piece of software that enables hardware and software components to interact with each other to get things done. Now, it is crucial that you update the software because failing it can cause serious performance issues like it could slow down the phone, overheating problem, screen freezing, and flickering, and other issues. Thus, update the software and get rid of all these issues. It is simply to get it done. You'll have to proceed to the 'Settings >> About Device >> Software Updates >> Check for updates' and that's all.
Using the recovery mode
The recovery mode is a bootable partition on a smartphone that carries powerful tools like wiping off cache partition, restore factory, etc. Here's how you can log into the recovery mode.
Switch off the phone.
Press the power button plus volume down button together and hold it.
Now, whilst holding the buttons for a few seconds, the phone will turn on and show an Android logo on the screen.
This is when you need to release the keys and you have accessed the recovery mode.
You need to use volume rockers to scroll along the options and the power button can double as selection key.
Wipe cache partition
Select 'Wipe cache partition' and tap on 'Yes'.
Reboot the phone once done.
Restore Factory
Select 'clear data/factory reset' and then, tap on 'Yes — delete all user data'.
Reboot the system once done.
What if the battery is faulty or the adapter or the cable?
Since we are talking about Panasonic overheating problem, we cannot skip the battery part. If the phone is overheating, a major irritant could be the battery itself. It could be anywhere from damage to deformed or it could be executing a weird behavior. Similarly, you'll also need to check if the cable is damaged or not and if the adapter that you are using is compatible with the phone or not because all these components can lead to a variety of battery-related issues as well.
Last resort: Get help!
That's it! If you can't solve the problem on your own, maybe it's time to show the phone to an authorized service provider and get it fixed. Note that not doing so will continue to overheat the phone and as said, the temperature is not good for electronics, any component or even the pathway to soldering between components and wires might get distorted and thus, must be avoided. Note that reporting the issue to a third-party service provider will actually void the warranty and since if you want to keep it intact, you'll have to proceed to a Panasonic authorized service center to help with the overheating problem.