Realme X is a super pocket-friendly smartphone with some high-end specifications onboard squeezed into the price of a budget phone. Realme X runs on Snapdragon 710 SoC which is a little older but soon it replaces it with its ColorOS UI that sits on top of stock Android along with a giant 48MP rear camera sensor and a pop-up front camera module all squeezed into a phone which has a price tag od mere peanuts (metaphorically) and that has become a strong selling point for it.
Although with a budget phone, users tend to compromise over the integrity, reliability, and performance of a flagship smartphone by paying manifolds less than what flagship smartphones would cost, some problems become a lot annoying. One of such problems with Realme X that has since got a lot of traction is the fact that its giant 48MP rear camera sensor produces a humongous RAW data file which its processor might not be able to handle at times or another issue that we have learned so far it screen gets stuck either after clicking the picture in ita full 48MP resolution or when the phone is processing it post clicking it.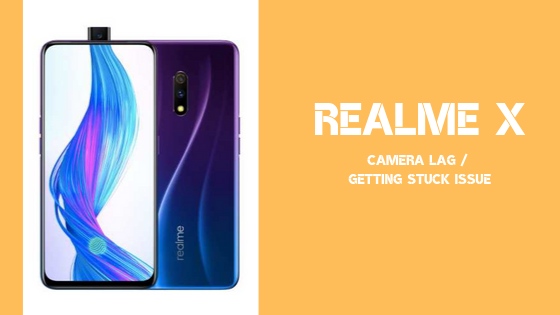 What do you mean by Realme X camera lag or getting stuck issue?
Before I can introduce a few ways you can resolve this Realme X camera lag or getting stuck issue, you must know what it is in the first place.
As the name suggests, both the issues are particularly related to the camera either getting hang or lag or stopping at any instance without giving a way out of it either temporarily or it could go on to continue for minutes until you don't turn off the device.
There are a few possible reasons why it could happen. For starters, the processor may be already booked up doing a lot of other processes and putting a dump of 48MP RAW images adds to its misery causing the camera app or the phone to stop working or crash right away. Other possible reasons could be faulty launchers that users install on their Realme X devices which aren't optimized to handle all that clutter and so on.
What is Realme doing about it?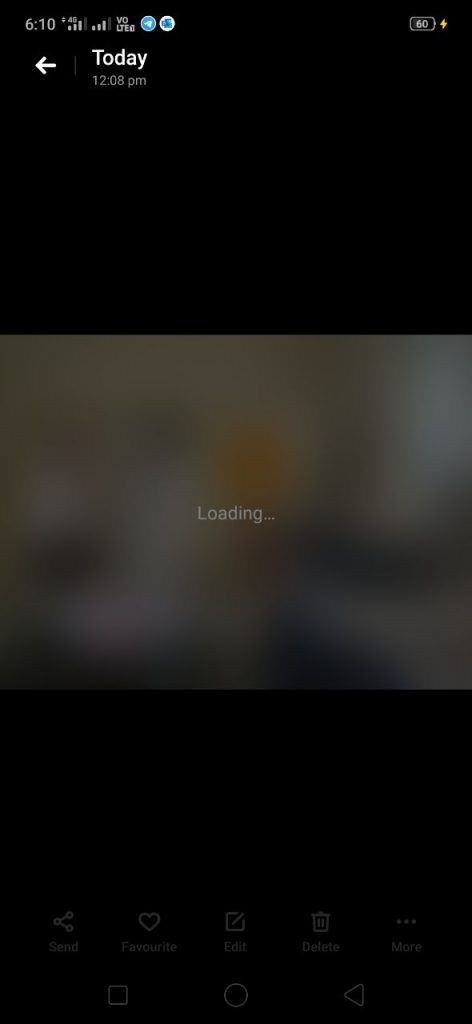 That's the most crucial part of the blog apart from a few workarounds that I have mentioned below (of course).
The thing is, a lot of users have reported the camera lag or getting stuck issue on Realme X and the Oppo's sub-brand is doing a lot to fix the issue. It has handed over the issue to its camera testing department where the company could release a software update or a series of it to uproot the problem which is something Xiaomi did with its Xiaomi Redmi Note 7 Pro as well. It could eliminate the issues one at a time using patches or eliminate it with a major software update as said.
But Realme hasn't clarified exactly when it is going to do that so we will have to stick to a few workarounds that I have curated below that must help get away with the problem temporarily if not permanently until Realme doesn't push a software update to go with it.
How to fix Realme X camera lag or getting stuck issue?
Here are several methods and workarounds that you can use to fix the problem at least temporarily.
Reboot the device
The moment you feel if the phone or the camera app would crash, simply turn off the device and let it be for a minute. Press the power button again to turn it on. This will work only if the screen and the hardware 'power' buttons both are working properly. Of not, try forced reboot instead. Rebooting the device works in multiple ways as it relieves hoarded memory and other resources boosting the performance while fixing any temporary issues or glitches that you might have encountered before.
Try Forced Reboot
Note that the procedure might be different if you are using any other Oppo or Realme smartphone than Realme X. This method is handy if the phone is frozen and you can't touch any options on the screen which will eliminate your ability to power it off in the first place.
To perform a forced reboot, press the Power button along with the Volume Down button at the same time.
Hold it until Realme or Oppo logo pops up on the screen and that is when you can let go of the buttons.
The phone will turn off and reboot itself after a few seconds.
If not, press and hold the Power button for a bit and the phone will turn on.
Get rid of unoptimized launchers
If you have any launchers installed on your Realme X which isn't optimized well, it will throw tantrums at you like no other. It will take longer to process apps and might crash here and there which is a clear tell-tell sign. You can install launchers that support Realme X without turning its premium performance into a literal budget-category smartphone. The procedure to uninstall any launcher's app is similar to how you would uninstall an app i.e. via Settings >> Apps >> Click on [Launcher] >> Uninstall.
Clear Cache Files
Every app collects cache files and depending upon the app usage, the cache memory could increase as it saves all the crucial data you need to access an app or service without performing any overheads again and again. You need to clear cache files from time to time for which, you can always go to the Settings >> Storage >> Cache Memory for Android Pie or below. On the other hand, go to Settings >> Apps and click on individual apps and finally select 'Clear Cache' to end the procedure.
Manage apps properly
There are a plethora of apps available on Google Play Store but the thing to keep in mind is that you must install apps that you find useful in some way and not all the apps that you can see. It is crucial to download apps that have their reputation because many apps promise the moon but have malicious codes hidden so beware. Uninstall apps that you don't need and disable those bloatware or pre-installed apps that you don't use on your phone but can't uninstall it either.
Make some free internal storage
Realme X comes with various internal storage solutions which means you can easily pick a phone with higher internal storage by paying some more. The thing is, the phone uses internal storage to save a lot of your data including apps and uses to process the apps when needed in conjunction with using RAM. The system could suffer if there's no or less internal storage and since the phone has to handle a 48MP images, it requires quite a lot of space free internally to get it done.
Depending upon what you want to do, you can move the data to the cloud and free up some space or you can delete it or you can buy a memory card to access the data without any hassle.
Upgrade the OS
System updates and upgrades are something you should follow to keep the phone healthy for months while fixing any issues and bugs that might come across on the way. Google sends out security updates every month or so while OS updates and upgrades are also becoming common since here, Realme X runs on ColorOS which is a custom version made by Oppo/Realme based on stock Android which means they can send out updates once the problem is detected.
Now that Realme has acknowledged the issue and is working towards a software update, once you receive it, the problem will practically cease the exist or at least it will be eliminated for most of the use cases if not all. You can check out if you have any pending updates or so, you can use the said method.
Firstly, launch the Settings app on your device and proceed to System.
Now, select 'Advanced and System Update' where you must get a listing if there's an update available.
If yes, download it and install it; if no, you will have to wait for some time till another update is pushed out via OTA and meanwhile, you can always use other methods stated in this troubleshooting guide.
Note that Realme has acknowledged the problem and the most probable course of action will be sending out software updates to the affected devices. The smartphone maker hasn't yet confirmed the date so you need to keep an eye on coming updates and utilize it once received.
Perform a hard reset
Call it a fix to eliminate any temporary or frequently occurring non-hardware related method, hard reset does work in many cases if you are willing to take a backup of all the data beforehand, you can perform a hard reset on your device that must uproot the issue for sure.
Step 01: Shutdown the device.
Step 02: Press Volume Down + Power button together for a few seconds until the phone powers on.
Step 03: Release the buttons when you spot an Android logo on the screen.
Step 04: Use Volume rockers to navigate around the menu items and use the power button to select.
Step 05: You need to select 'wipe data/factory reset' and confirm the same by selecting 'yes — delete all user data' and the phone must take care of the rest for sure.
Report it to the Realme service center
Although the Realme X camera lag or getting stuck issue was acknowledged by Realme and it has assured a fix soon probably via software updates, you might be encountering a somewhat different issue wrt camera and that might not be able to solve even after you update the firmware. This is why reporting the issue to the nearest Realme service center will sort of point you in the right direction and the technicians might be able to fix the issue at the first place itself.