If you are facing Symphony GPS problem on your device, what should be done? There are plenty of GPS problem that I can list here such as unable to turn it ON or if the GPS is facing problem tracking your location on the map and so on. Do you know that GPS is one of the most profound features used on a smartphone and since plenty of apps depend upon GPS for ordering cabs to food, booking movie tickets to booking a rental car, and so on, GPS proves instrumental and let alone how useful it is to track your location, find out a route to any destination, find out what's around including sightseeing places, attractions, ATMs, hospitals, colleges, etc. Since you are here to find a solution to the GPS problem, here are a few possible methods to do the same.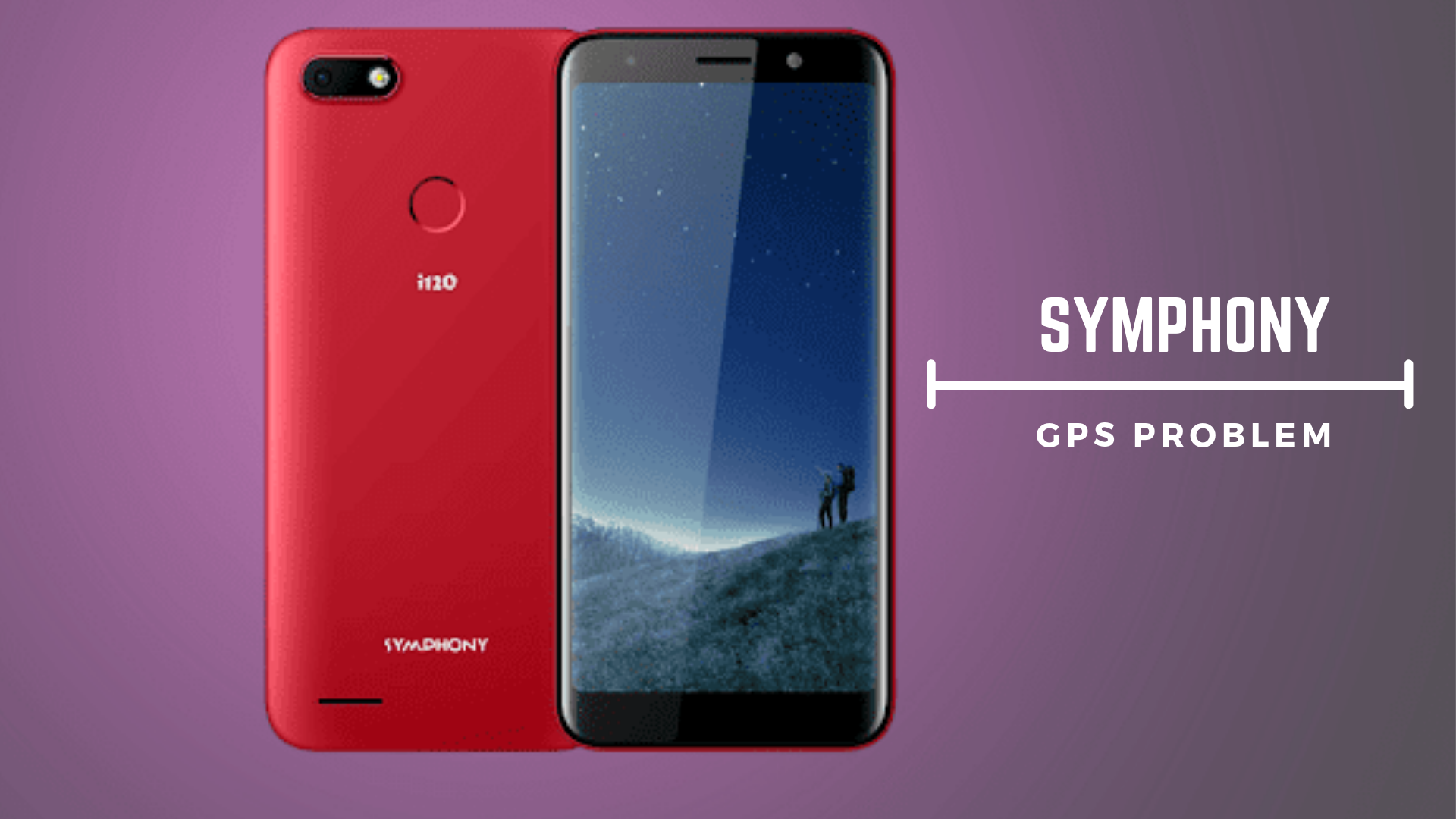 What is GPS and how does it work?
GPS or Global Position System utilizes a string of satellites that lies in the geosynchronous orbit. These satellites broadcast signals so that the GPS receivers such as smartphones could intercept and detect the location on a map. Smartphones use cell towers in the congregation to the GPS satellites that allow users to detect a location on a mapping service like Google Maps or any other app that might be in use. GPS is a widely used feature as it allows tracking the location, route, attractions, and more without any hassle.
How To Fix Symphony GPS Problem?
Restart the device
The most common trick to get things working is to restart the device. Rebooting has proven to be a worthy and effective method as it fixes any temporary software glitches as well as exit from all apps and services both in foreground and background thereby relieving the system from any strain on its processor and the battery just to name a few components.
Turn off GPS and turn it on
Toggling might not help always but what's in trying it out once. Many times, a temporary software glitch could occur when you were trying to turn on GPS or any service on your phone. This could prevent GPS from starting at all or it could start and might not work at the moment. You can check whether the GPS is working or not and if the answer is the latter, better drag down the notification panel and tap on the GPS or Location icon several times to force it to boot up. This will fix the issue where GPS was finding it difficult to turn on in your case.
Turn on Airplane Mode
Proceeding further, if toggling the GPS doesn't work in your favor at the moment, try toggling the airplane mode for instance. This method is recommended as it is effective in many software and network-related issue such as when the phone is finding it difficult to attain cellular network or when the wifi is slow and so on. The method is the same, drag down the notification panel and tap on airplane mode to engage it. This will shut down all cellular networks temporarily. Then, wait for a minute and turn it back ON and this will fix the GPS problem right away. But if not, it is better to proceed to other methods in this explicit troubleshooting guide.
Enable high-accuracy mode on your device
Next up is to enable the high-accuracy mode where it uses both cell towers and GPS satellites in order to determine the exact location of the user by triangulating the location using various signal transmitters. Note that although this method is power-consuming but has proven to be effective for sure.
Check for any interference/blockage
GPS signals that the phone's GPS receiver intercept could be facing interference due to a number of reasons such as walls, trees, etc. Note that even the phone case or cover made up of some other material could cause GPS problem for sure which is why you need to remove the phone case and move closer to the window to grab the best of results without any hassle.
Check for 'antennagate' situation
Remember about iPhone 6 antennagate situation? Although it was related to the cellular network but let's say the way you are holding the phone is actually causing hindrance to the GPS antenna which could create a number of GPS problem including unavailability to detect user's location on a map or it could show slightly off-centered or even incorrect location-based results. The simple fix to this problem is to check the position of the GPS antenna using the schematics provided in the user manual or ask any professional.
Purge cache files
Apps and other services on a smartphone use cache memory that speeds up the retrieval process and in turn reduce overheads. However, these files are notoriously known for its vulnerability towards bugs, getting corrupted and what not. These files are often related to slowing down the phone in terms of its performance and other factors which is why we usually recommend users to clear all cache files in an attempt to steer clear of any issues induced by it. There are basically three types of cache files and a number of ways to purge it.
You can clear all types of cache files or at least the majority of 'em using an automated method i.e. using third-party apps like Avast Clean Up. These apps are attuned to purge all cache files at the click of a button thus, getting rid of it is not a big deal.
Next, up, there are three types of cache files with three different methods i.e. go to Settings >> Apps >> Downloaded. You need to click on each app individually and select the two buttons i.e. 'Clear Cache' and 'Clear Data'. The second method revolves around treating the storage cache which you can delete via 'Settings >> Storage >> Cache Memory'. The third method is relatively difficult where you need to wipe cache partition via recovery mode and that sums up the situation right there.
Update the Google Maps app
Speaking about Google Maps or say any other services you might be using, you need to keep it updated at all time. This is because it is probable that the outdated apps in facing trouble detecting user's location on the map or if a bug or virus has triggered it to perform inappropriately. That is where an update acts as a patch to these issues and uproots it completely if indeed that was the reason. To find an update for Google Maps or alike, go to Google Play Store and navigate to 'My apps and games' to find updates.
Update all other apps installed (third-party & bloatware)
As aforementioned, outdated apps can introduce a series of problems which may directly or indirectly related to GPS problem which is where you need to update all apps to escape clutches of these outdated apps. You can find out updates accessible via Google Play Store either by searching the name of apps individually or by checking out the 'My apps and games' section where they can either set out to update apps individually or pressing 'Update All' button to do it all.
Upgrade the OS
Last but not least, as we are taking a stand on updating the apps, we need to upgrade the firmware as well. For that, dive into the 'Settings >> About Device >> Software Updates >> Check for updates' where you'll find if there's an update or not and take appropriate actions accordingly. Note that not all Android smartphones wouldn't get an update but you can also downgrade to the last firmware version or you can install a custom ROM.
Hail GPS Essentials for diagnosis
The app that you'll find on Google Play Store for free kind of puts a context to the GPS problem you are facing. When in use, the 'Satellite' feature within the app draws a 2D diagram with satellites popping up on the screen where you need at least four to triangulate your location. If there are more, it's all well and good and if the GPS problem is in motion, it is probably a software-related. Next, if there are no satellites on-screen, the problem is probably hardware related where either the GPS antenna is damaged or faulty or just insufficient in working.
Purchase an external GPS antenna
Next up, you can buy an external GPS antenna from Amazon or other websites which must subdue any GPS problem produced due to hardware-related issues.
Finally, restore factory
It resolves all sorts of the problem which is why it is tipped as a must to do if you can't figure out a way to fix it.
Turn off the device.
Press power + volume up buttons together and hold it.
See if the 'Android logo' appears and then, release the keys.
Select 'wipe data/factory reset' using the power button (to select) and volume buttons (to scroll).
Get help from the professional
For any other issue that isn't fixed using the aforementioned GPS problem troubleshooting guide, you must follow this particular method if you rely on GPS for any task in your daily life. Take it to a nearby service center and preferably stick to an authorized one so that they can look after the device and take necessary repair or replacement is needed. Note that you can visit a nearby third-party service center that must do the job at a cheaper price tag although after endangering the warranty so beware and take appropriate actions according to the situation.