HBO Now is a popular subscription service from HBO that airs on-demand content and it is available across various platforms including Android. Although developers keep the app updated, the users at the other end may face issues that could anything from unstable internet to crashing errors where the latter is something I will be discussing here and provide required methods to fix it. Although these methods work or say using multiple numbers of methods work, you will have to verify whether it worked on your case or not. So read along and let us know which method helped you overturn the 'unfortunately HBO Now has stopped working' issue.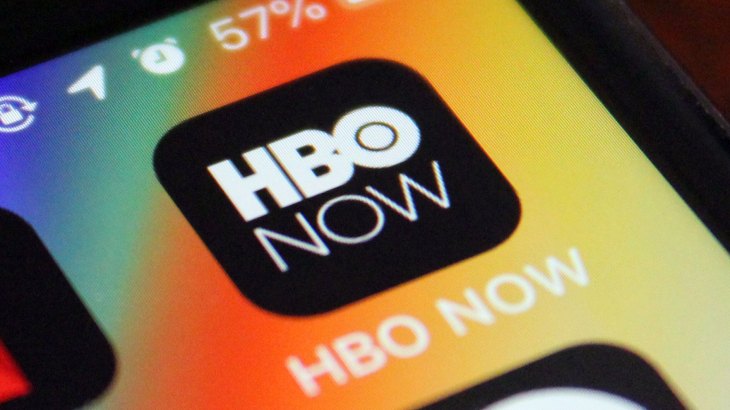 Solution #1: Try closing the app first
It's a common solution to any problem you might face using your Android phone. Unfortunately HBO Now has stopped working is no exception and it means that the app has crashed. Sometimes you are dragged out of the app just like that and sometimes you get this warning to dictate that the app has stopped working. If this is what you are looking to fix, try closing the app by visiting the recent apps section. This should put the app to the grave if it has any processes going on in the background and hopefully, you will be able to use the app again when you reopen it.
Solution #2: Force Stop HBO Now
Closing an app might not be just enough at times. If you are facing the same issue where the app crashes abruptly, you can force stop it and check whether this method works in your favor or not. You can do so by hitting the Settings app on your phone and zooming into the Apps. Here, you need to search for apps such as HBO Now in this instant and finally, press the button that says "Force Stop". Check if it worked or not.
Solution #3: Clear app cache and data
Apps gather cache files which is a set of temporary files that apps create to bring down processing time that would otherwise cause an app to take longer to load or do something that it had already done. The same goes for app data which is collected overtime when the app is working or either in the background. However, both cache files and data are susceptible to getting overwritten and this could hamper an app's performance. Corrupted cache files are often linked to causing an app to crash or some functions to malfunction. This is why clearing cache files is crucial at least once in alternate days so things are done efficiently.
Step #1: Tap on the 'gear' icon in the notification panel or go to the app drawer and open the Settings app.
Step #2: Scroll to find and click on Apps.
Step #3: Now, search for HBO Now or whichever app you are looking forward to and tap on Storage under the app listing.
Step #4: You'll find two buttons named 'Clear Data' and 'Clear Cache' so click on those buttons.
Step #5: Finally, close all the recent apps and restart HBO Now to see whether the method worked in your favor or you'd need any other method to end the app crashing error.
Solution #4: Reboot
Looks like the app is irritating you by constantly shutting down or crashing and whatnot. If clearing cache and data doesn't work, simply press the Power button and select 'Power Down' and wait for a few seconds before restarting the phone. This method should work since it is also summoned as the mother of all fixes and will clear any technical glitch or bugs or issues that might have stopped the app from working without any issues.
Solution #5: Update to the latest version of the app
Most people don't update apps too often. This could although save a bit of your mobile data or the time it takes even if it is on Wi-Fi, it is worth it. This is because apps do tend to develop problems if they are not updated. It could be a tiny bug or something that developers have discovered and have patched it over with an app update. This is why you need to upgrade to the latest version to skip out of this loop. You can check out the Google Play Store to know if the app that you are willing to update.
Solution #6: Reinstall it
Isn't the unfortunately HBO Now has stopped working gone yet? This is the time when you need to opt for a process where you uninstall the app from your app. The next thing to follow is to reinstall the app and check if this helps sorts out the app crashing error on your phone or not.
Solution #7: Use an alternative
HBO Now is crashing abruptly? Can't find a way to fix the issue? Well, If none of the methods I mentioned, why not choose an alternative for it. If HBO has a web-based app or website, you can still rely on it rather than the app crashing just when you are watching your favorite movie or TV series. There are plenty of apps available on the Google Play Store for Android smartphones that you can use as an alternative. It could be any third-party app or web-based app that you can use to access the content available on HBO Now and it will work, don't worry.
Solution #8: Put your phone through restore factory
Performing a full-fledged restore factory on your phone will surely put the final nail in the coffin. It will fix the problem on your device no matter how serious it is unless it is a hardware-related issue that is not going to fix without a professional's help. Here's how you are gonna do it on your phone.
Step 01: Firstly, switch off the phone.
Step 02: Next is to press the power + volume up (or volume down or both) depending upon the make and model of your phone.
Step 03: You'll need to keep the button pressed for 10 to 15 seconds straight until the phone boots up and release the keys once you reach the Recovery Mode.
Step 04: Next up, you need to scroll (using volume rockers) to select (using the power button) the option called 'Wipe data/factory reset >> Yes — delete all user data' and this method is done.
Step 05: To put an end to it, tap on the 'Reboot system now' and you are done with it.