No doubt Google Pixel smartphones are considered a popular choice when it comes to camera performance that in fact outruns Apple iPhone's performance as well. Pixel devices arrive with Google Camera pre-installed which indeed is an excellent image processing app. I have been using Google Camera v6.1 for a while now and just upgraded to the latest version that brings a tonne of new features on-board. To be honest, the app has a clean and powerful user interface and has a plethora of features that resemble DSLR-like prowess.
If you ask me if there's any way to get Pixel's camera prowess on any other Android smartphones? I would suggest using the Google Camera app to get the best of both the existing hardware your phone has and the improved image processing the app offers resulting in high-quality photos and more.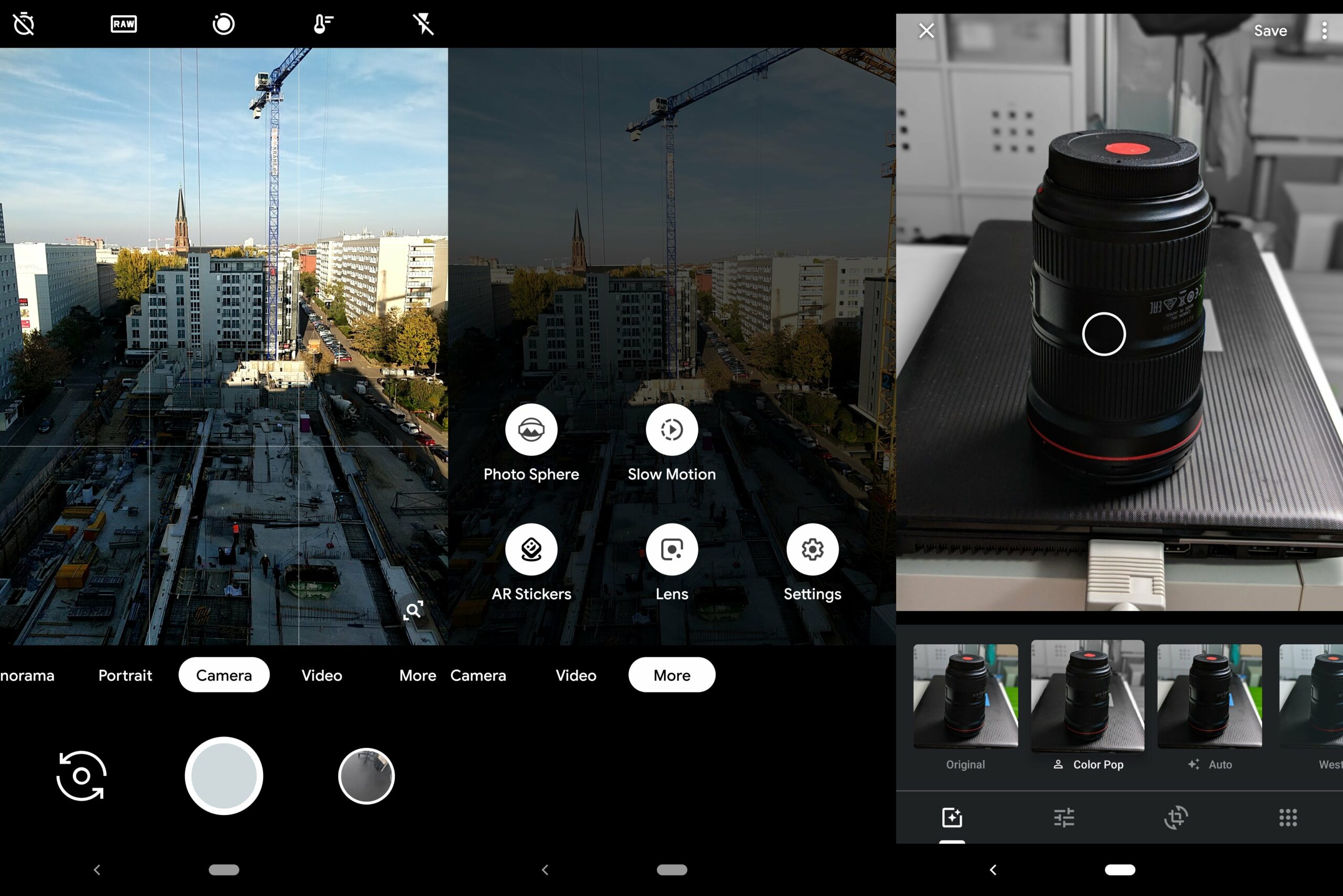 Pixel 4 Google Camera Features
Google introduces a series of features within Google Camera via major updates such as the Astrophotography arrives with Google Pixel 3 lineup and so on. Apart from new features, Google Camera retains plenty of its old features that have been improved on the way that gives users a much wider choice when it comes to photography.
Google Camera uses machine learning and artificial intelligence to create high-quality, detailed photos via its powerful post-processing algorithms. In fact, Google Camera is any day a major upgrade over the default camera you have on any Android smartphone may it be OnePlus, Xiaomi, or Samsung or others. Here are some of the best features that Google Camera 7.0 offers that will intrigue you to install it right away.
Astrophotography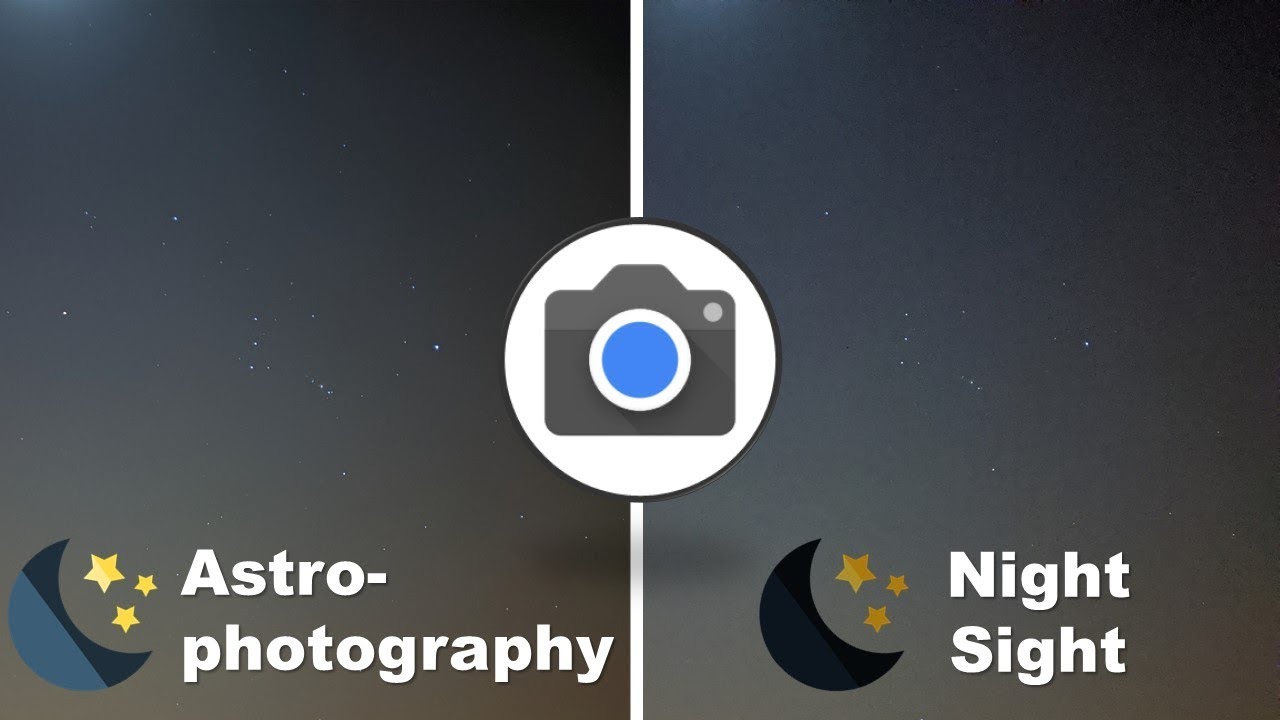 Long exposure shots are amazing and when you are stargazing, having a phone that takes impeccable photos of the night sky and the stars shimmering can make it a lot happening. Google Camera's latest updated feature is astrophotography where it can take excellent long exposure shots with noise-free images that are highly-detailed. The app takes a lot of shots at once and uses the image processing algorithms to stack them to make the output clear and detailed even in low light conditions capturing objects that are literally millions of miles away from the Earth although it does have its limitations.
Super Zoom
Optical zoom on any smartphone is limited to 2x or maybe 3x or 5x after which, hybrid zoom takes place which can cause serious quality loss no matter how high-end your phone is. Google added a super zoom feature to use with Pixel devices with a telephoto lens that takes the capability of the zoom to the next level. It can capture objects at a distance without much of a quality loss. This is where Google Camera's post-processing kicks in where it uses image stacking method and AI to create impeccable results without quality loss.
HDR+ Enhanced Mode
Default camera apps can take HDR shots in favorable conditions and the same goes for any camera app you search on Google Play Store. However, what separates Google Camera from the rest is that it captures excellent HDR shots thanks to the computational HDR feature it has built-in. This ensures that the app uses machine learning it capturing photos that are processed to churn out accurate details, sharpness and other attributes which is something Google Camera can do far better than even its closest competitors.
H.264/HEVC Video Format
Android smartphones can take high-quality videos and store it in H.264/AVI format, however, this takes a lot of space which is something users won't like at all. With Google Camera, you can still take high-end quality videos and save it in H.264/HEVC video format. This ensures that no quality is lost while the file size is drastically reduced taking less space on your phone which is something I must say a must-have in today's phones where storage is a key factor.
Playground
The Google Camera v7.0.x comes equipped with Playground, a feature which lets you play with augmented reality that takes AR stickers on the real world. The app has a tonne of stickers and effects that you can download and play with.
How to Install Pixel 4 Google Camera on Any Android?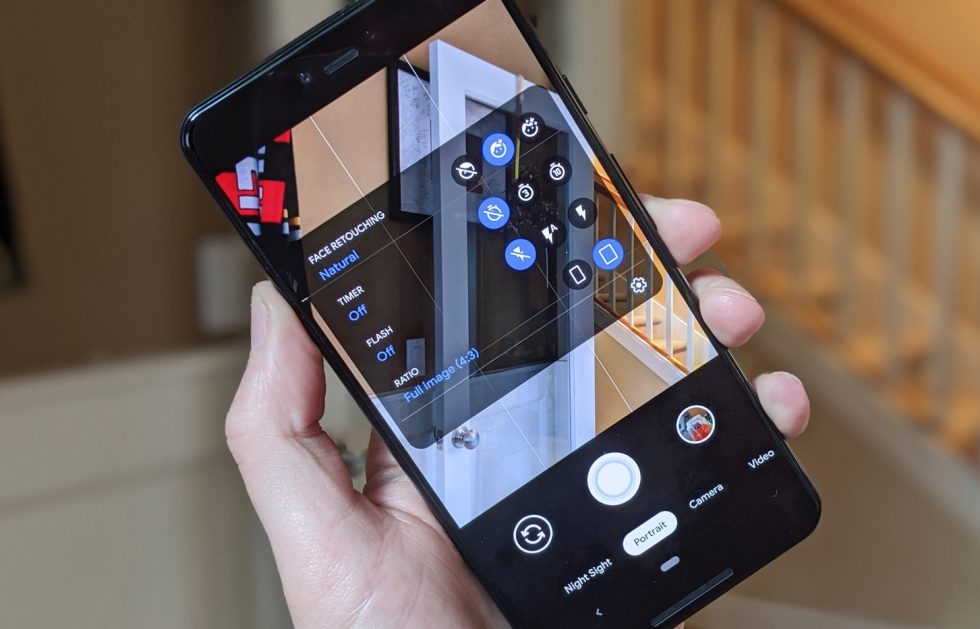 As a smartphone user, it won't be surprised if I start using Google Camera for everything I need rather than clinging to the pre-installed camera app on my phone. This is because of the huge list of features I have aforementioned that gives Google Camera an upper hand for sure.
Talking about how to install Pixel 4 Google Camera on any Android smartphone, I would like to add that the app is available for downloads on Google Play Store as well. Although you can download it from there as well but it won't be an updated one such as Google Camera 7.0 is the latest version. This is where APK files come into play. As Android allows users to sideload any app via its APK file, you can freely download the APK file from Google Camera and use it as your daily driver when it comes to photography.
Contradictory to how older versions of Android used to prevent app installs via APK that you can manually grant permission for, recent Android versions can easily sideload any app of your choice. Here's a quick procedure on how to install Pixel 4 Google Camera right away.
First of all, you need to search for the Google Camera 7.0 APK on Google Play Store or you can just click on this link.
Next, check out if v7.0 is supported on your device or you need scroll to find previous versions of the app for download.
Once you download the APK file, you need to go to the file manager or click on the file download to install it.
If the system prompts you to allow 'Install unknown apps', toggle it to enable the same and complete the installation process.
Grant all the permissions to the app when you open it and now, you are free to use it.
I hope this guide on how to install Pixel 4 Google Camera did help you in your endeavor to know more about the photography app and features that it has on-board that makes it stand as a powerful tool when compared to other tools.