When it comes to sharing your gameplay with the world, sharing instructional videos, or Livestream a class, we need a screen recorder. A screen recorder allows you to record what's going on, on your PC/Laptop's screen along with system or microphone audio. But most screen records out there are either paid or doesn't record in good quality. Here's ToolRocket Capture Screen Recorder, the one-stop solution to all your needs.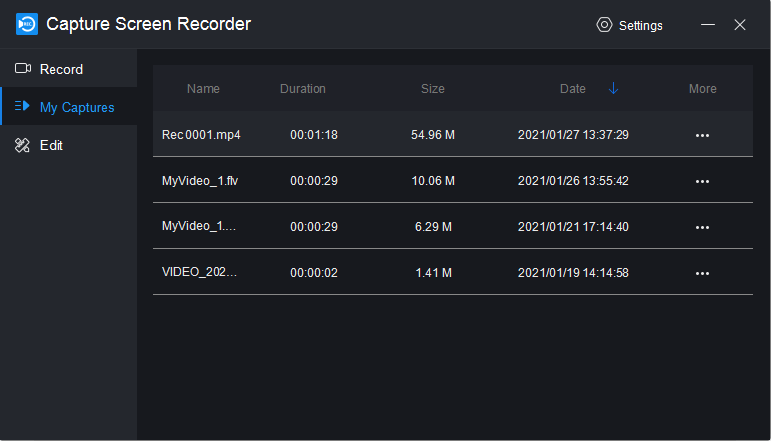 ToolRocket Capture Screen Recorder is a screen recorder that supports game capture, live streaming, etc. You can record your PC/Laptop's screen in Original, SD, and HD video quality and save the recording in several different formats like AVI, MP4, and FLV. You can also choose between system audio, mic, or even both, whichever audio you wish to record. The app lets you record in different modes like Fullscreen, Selected Area, Games, and can also record web camera footage. The audio syncs perfectly with the video, so you don't have to worry about having an unsynchronized recording.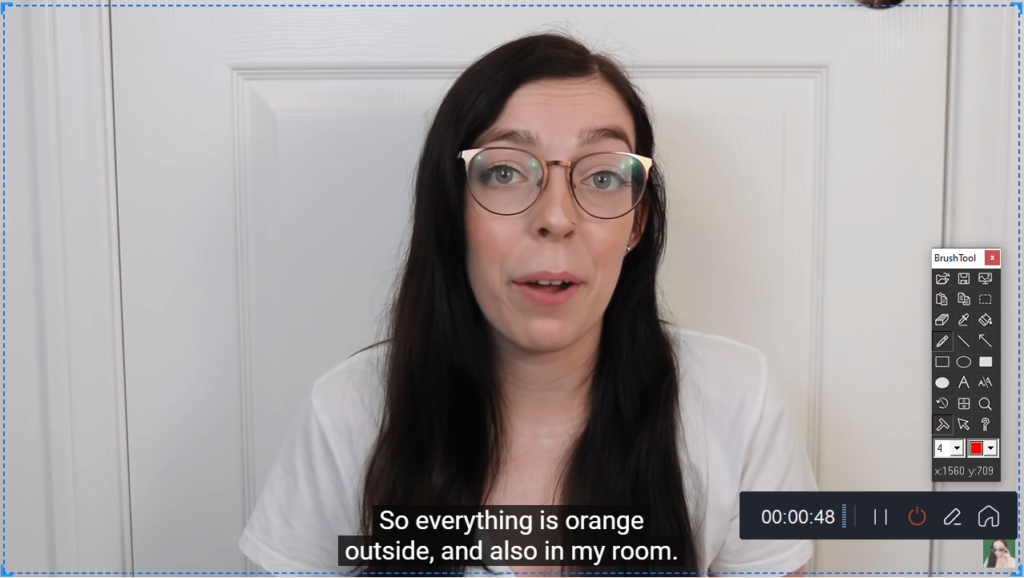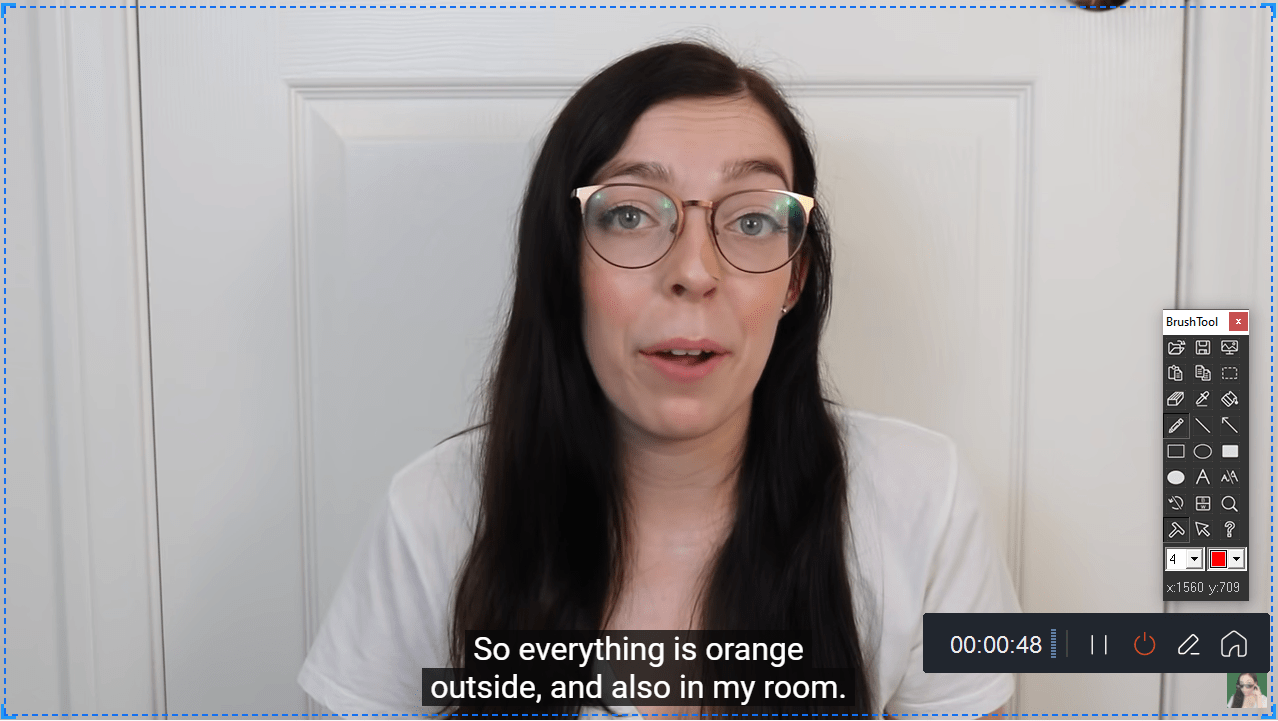 What makes ToolRocket Capture Screen Recorder stand out from its competitors are the powerful widgets, which include brush tools, hotkeys, etc. The brush tools allow you to add lines, forms, arrows, and text to the screen while recording, you don't need a separate video editor. Plus, this makes instruction/educational videos more interactive and fun to watch. You can even assign hotkeys to start, stop or pause screen recording. There is also an in-built option to trim your recorded videos without any hassle. To show you just how easy it is to use ToolRocket Capture Screen Recorder, Here's a quick guide on How to record the screen with ToolRocket Capture Screen Recorder: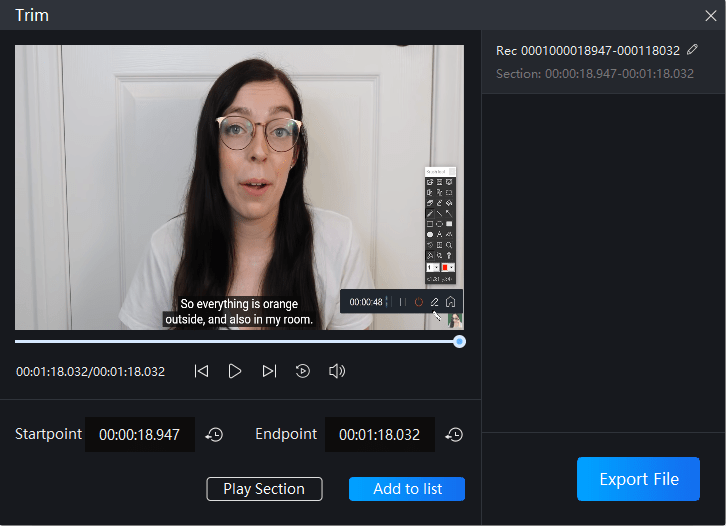 Download and Install ToolRocket Capture Screen Recorder on your PC/Laptop.
Open the app.

Select the required Mode, Audio, Quality, and Format from the given menu's.

Hit the Record Button, and the Screen will start recording.

After recording, click on My Captures from the left menu to preview the recorded clip.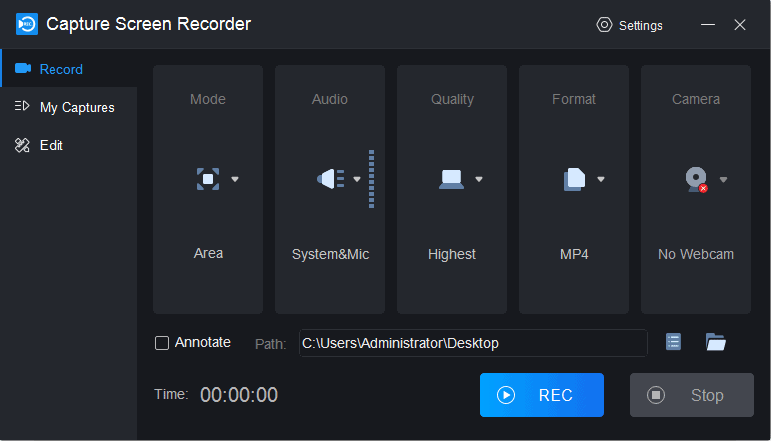 That's how easy it is to record the screen using ToolRocket Capture Screen Recorder. The app is only available for Windows 10/8/7 as of now. And what makes it a solid recommendation is that it is free to download. Unlike other free screen recorders, there is no restriction on recording time. Apart from the Powerful brush tool and hotkeys widget, you can add other efficient widgets like floating window and mouse pointer from the settings section in the top bar.
So if you are out in the market looking for a free screen recorder, Hands down ToolRocket Capture Screen Recorder is one of the best options. It is simple to use yet really powerful. Plus, it comes with a lot of other features, which makes it really stand out. And the cherry on top is that it's free.