Ecommerce businesses have grown immensely in popularity, especially during the pandemic. Many people have caught onto the realization that ecommerce businesses are great ways to make money- and you can do it while at home. Of course, as with any business, you may have to hustle a bit in the beginning, but there are many tips and tricks to follow in order to be successful.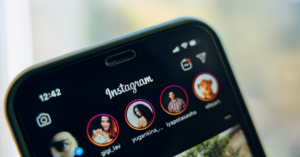 One of the most important is using social media to promote your business. Instagram is especially crucial for promoting an ecommerce website. In this article, we've compiled some of the best ways to use Instagram to promote your ecommerce site.
Arguably one of the most frustrating parts of Instagram is that users can't embed links. However, Instagram does allow shops to sell their products. Instagram Shop is an integrated platform for ecommerce websites to share their products on Instagram and let people shop right on the profile. You can tag your products in photos in the same way that you tag other users. When people tap on the picture, they will see information about the product such as its name and the price. They can also complete the purchase right from Instagram. You can do the same in Instagram stories as well. This is an easy way for people to buy the exact products they like.
Use Instagram photos on your website
A lot of ecommerce shops use handy plugins where they share photos of customers wearing their merchandise (or using it in some way) taken from Instagram on the website. Then, when people click on the photo, they will be able to shop the products that are in the photo. This is a handy way for your customers to purchase products they like easily and see people actually using the products instead of simple stock images.
Make sure you have a business account
If you want to share your business on Instagram, it's always a good idea to switch from a personal to a professional account. You will be able to do this in account settings. Keep in mind that you also have to have a Facebook page to which you will connect your Instagram- but you should have a Facebook anyways for your business. A business account will enable you to share your contact information on your profile and see insights for each of your posts.
Take high-quality, realistic photos
One of the most important parts of any Instagram page is the visuals. You want to make sure that your page has pleasing photos. They should be high-quality, and you will also want to make them realistic- meaning, if you have a shop, it's a good idea to show your products in action. For example, if you sell jewelry, you can share a picture of you wearing the jewelry. You don't need to invest a lot of money in this; the right lighting and a good camera (even a phone) will do the trick!
Research hashtags for more views
The concept of hashtags became popular because of Instagram. For sure, using hashtags will enable more and more people to see your Instagram posts. However, you want to be mindful when using them; even though Instagram allows 30 in each post, you probably shouldn't use that many, and they should be relevant and not spammy. You can do hashtag research to find some of the most popular for your particular niche.
Celebrate the seasons and holidays
People enjoy seasonal and holiday sales. And likely, so do you! It's always a good idea to celebrate on your Instagram. Here, you can offer promotions based on the holiday or simply give your Instagram and website a special theme. The different holidays you celebrate will depend on where you live, but they are great ways to bring a special touch to your ecommerce site.
Contests and giveaways are some more great ways to increase conversion and make more people visit your ecommerce website. For example, you can offer a small sale with a promo code when you hit a milestone, such as 500,000 followers, and a giveaway when you hit bigger milestones like 1 million followers. You can also host product giveaways where people have to tag their friends or follow your page in order to enter. This will certainly let more people know about your site.
Use Instagram's advertising feature
Instagram has an advertising feature similar to Facebook's that will also enable you to reach a specific audience quickly. Actually, it's been shown that more people will see your page using Instagram ads than Facebook ads alone. Like Facebook, Instagram enables you to choose your target audience and the length of time you want to run your ad. You can also choose to have an ad as a story or as a post that will show up on people's feeds.