DisplayPort is a computer connection format available in PCs for connecting monitors or any compatible display to the system. It delivers high-quality video over this single connection, and you can use it to connect multiple monitors to your computer. So for people who work a lot on their computers and require several display monitors, DisplayPort functioning properly is a necessity.
But this is not always fulfilled. Some HP Monitor users have recently reported that they are facing issues while using the DisplayPort to connect the monitor to the PC. For them, their PC is not even detecting the DisplayPort connection. There could be several causes behind this, and here in this article, we will discuss all the common ones. If you are someone struggling to connect your HP monitor to your PC via DsiaplayPort, this article will help you out. So without any further ado, let's get into it.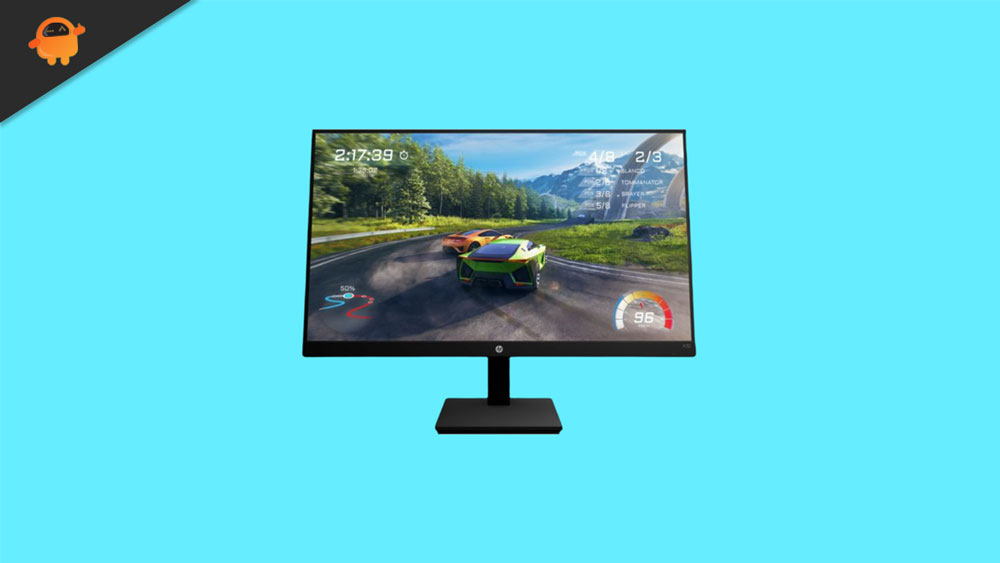 How to fix HP Monitor Not Detecting DisplayPort?
This issue is most common when there is a hardware or connection defect. So most of our solutions here are based on that possibility.
Check the connection:
Firstly, before trying anything else, you need to check your connection. Try removing the cable from both ends and putting it back in again. Try it several times and see if you see any change. If this practice does not get any results, try the next solution mentioned here.
Update graphics drivers:
Problems with new monitor setups are often related to the graphics drivers. If your graphics drivers are outdated or faulty, your PC will have difficulty setting up a new monitor connection. To fix this, you need to update your graphics drivers.
There are three ways to update or install graphics drivers on a Windows computer. Firstly, you can visit your computer manufacturer's website, and on their support or download page, you will find the setup file for the graphics drivers. You need to download the setup file from that site and install the drivers on your computer just like any other program.
Secondly, you can let Windows look for the drivers and automatically install them on your computer.
Press Windows key + X and then choose Device Manager from the list of options.
Double-click on Display adapters and then right-click on your default video card.
Select Update Driver.
Then follow the on-screen instructions to let your computer scan the internet for the latest drivers.
If it finds any new drivers, Windows will automatically install them on your computer.
The last method for updating drivers is to use a third-party driver utility tool. Several tools can scan your computer for any missing or outdated drivers. If the graphics driver on your computer is out of date, it will show up in one of these tools. Then you need to click one button, and the latest drivers will be installed on your computer. These driver utility tools charge a bit for their service, but it is well worth it since you need to worry about any drivers on your computer again.
Try the next solution if this does not help with your DisplayPort issue.
Test the cable:
The DisplayPort cable you use for your connection could be faulty. It is readily available in many retail stores around. So visit your nearest store that sells electronic items, and you should find another DsiaplyPort cable there. Use that new cable to connect your HP Monitor to your PC and check whether the issue still prevails. If it is fixed, the problem was with the cable itself, and you can now use the new one. But if the issue continues, try the next solution.
Test the port:
Previously, you changed the cable for the connection. Now, contact any of your friend that has a similar monitor and bring his monitor over to your setup. Now connect your friend's monitor to your PC, and check whether it works well or not. If it works well, the problem is with your TV itself, and you need to get it fixed from the nearest HP service centre. However, if your friend's monitor is also not showing up, you should consider the fact that the problem could be related to either the DisplayPort port on your PC or to the port on the monitor itself.
Contact support:
If testing out the port showed signs of possible damage, you need to take that monitor to the nearest HP service centre and inform them about your problem with the DisplayPort. They should help you out with the optimum solution.
And if there is a possibility that the problem is due to the port on your PC, you need to take your PC over to a hardware expert. That person should be able to fix your problem.
So this is all about fixing the HP Monitor Not Detecting DisplayPort issue. So this is all about fixing the HP Monitor Not Detecting DisplayPort issue. If you have any questions or queries about this article, comment below, and we will get back to you. Also, check out our other articles on iPhone tips and tricks, Android tips and tricks, PC tips and tricks, and much more for more helpful information.