In our guide, we will run through on how players can respawn in Hyper Scape.
Hyper Scape is the newest futuristic first-person shooter game from Ubisoft. The battle royale game is said to bring in a lot of fresh features into this genre, such as combining weapon upgrades with loot items. Players can opt to play in solo mode or in squads with up to 3 teammates against 100 opponents in a single match.
Players or their teammates are bound to ending up dying at some point regardless of how good they might be. Fortunately, in Hyper Scape, there is an option for players or their teammates to revive from death and rejoin the game again.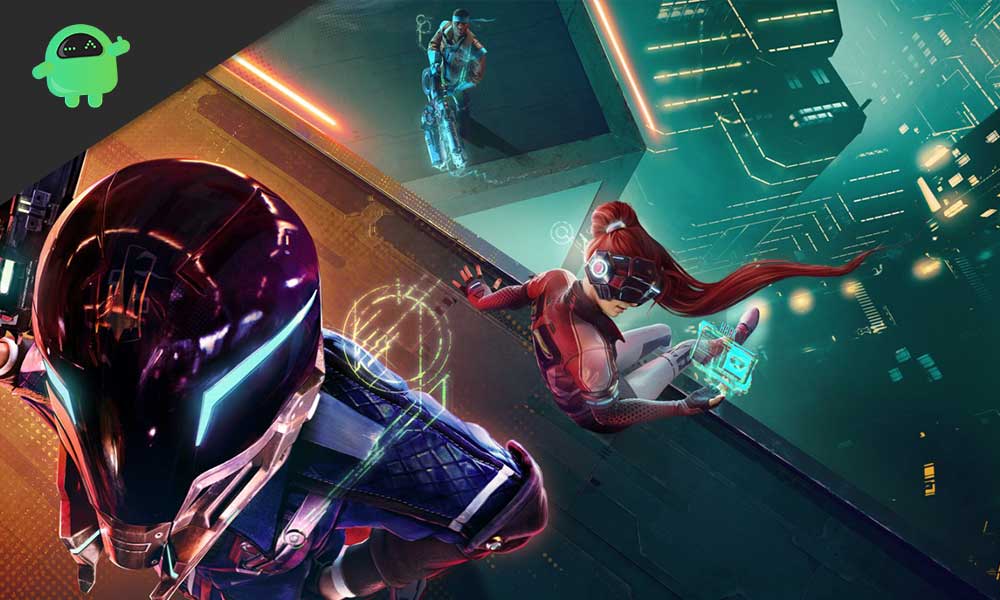 How to Respawn in Hyper Scape
Respawning in Hyper Scape is a team effort. As soon as a player gets eliminated, they will end up dropping all their weapons and gear in Hyper Scape. Additionally, a small yellow triangle will also be set at that point, which is known as the Restore Point. This triangle 'Restore Point' is used to respawn a teammate once they are eliminated.
It is noteworthy to mention that players do not necessarily have to use their own Restore Point. They can respawn wherever there is a restore point from another teammate.
This process might seem similar to other battle royale games. However, in Hyper Scape, there is a little difference. Even being eliminated, players can still help their teammates. Until players find themselves back in the game, they can serve as a ghost player known as Echo. This means they can easily travel around the map and assist their teammates with enemy locations. In this mode, players cannot inflict any damage but can set a ping to pinpoint enemy position.
Once players are ready to respawn, they will need to head over to any of the restore points. Over here, a teammate must interact with it for a brief period of time, and this will respawn the player back into the game. However, with each respawn, players will need to collect their weapons and gear all over again.
Additional Hints
It is advisable to maintain staying alive as long as possible, as the revival process will get complicated later on once there the number of players decreases.
This concludes our guide on how players can respawn in Hyper Scape.
We hope this will be of great use to all players, and now that they are aware of how to respawn in Hyper Scape, they can do so whenever required. If you liked our guide, don't forget to check out our other Windows Guides, Gaming Guides, Social Media, iPhone Guides, and Android Guides to read more. Subscribing to our YouTube Channel will help you win our $150 giveaway contest. If you have any questions or feedback, comment down with your name along with the email ID, and we will reply shortly. Happy Gaming.