Hyundai is considered one of the top car manufacturing companies in the automobile industry. Because they are a Korean company, their cars have undergone a great deal of improvement. You will find it surprising that they sell millions of units easily. From the beginning, Hyundai tried to stand out in the industry.
If you look at the current automobile industry, you will find the demand for electric vehicles is on the rise. For this reason, Hyundai again proved its dominance with "Kona", a premium electric car from Hyundai with having a battery capacity of 39.2 kWh producing a 452 Km range. Even though things seem to be going well with this car, there have been a few reports recently of Key Fob not working. So, let's see how we can fix it.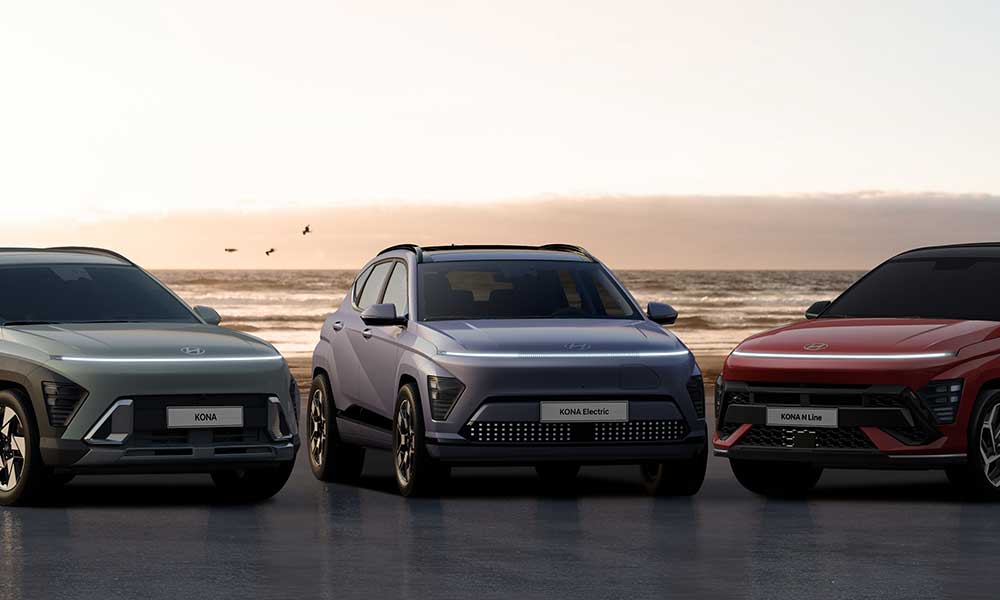 Fix: Hyundai Kona Key Fob Not Working or Not Detecting
We have multiple features with the Hyundai Kona and all work well. Among those features, keyless entry seems to be the most divergent feature that increases Hyundai sales. If I am not mistaken, they are the only ones that provide such a valuable feature at an affordable price. Continuing the same trend, Hyundai added the same feature to their all-new E-Vehicle "Kona".
With that feature, without tapping the car remote button your car will unlock. To be specific, this car has a key fob on doors that detects your car remote. When you tap the button on the key fob, the door will be unlocked. In order of this scenario to work, the key fob must detect and authorize that the real owner is opening the car door with the key fob.
Nevertheless, Hyundai tests each feature multiple times when making cars with such features. I mean to say each unit go through different tests and then go to car dealers. And if there is an issue with the Key Fob not working or detecting, This means there might be an issue on your end as well. These issues can be low remote battery, system needs re-programming or something that requires the car to be brought to the workshop.
I am sure that whenever you have an issue with your car, it always comes to mind to take it to the service centre. Unfortunately, it is not possible in today's busy world. And if there is some troubleshooting available that can work, it could be a boon. Attempts were made to find out what was causing this problem. We have three potential solutions to try, or you can take your car to a service centre. So, let's look at all those fixes.
Replace Car Key Battery
The first thing that comes to mind when we think of a weak key battery is. If your car key battery is low, it will not be able to connect with the signals from your car fob. And it will result in not detecting your presence, thereby preventing you from being able to open the car door. To check whether the issue has been resolved, you should change your car key battery. To change that, follow these instructions.
Firstly, remove the back cover of your car key fob.
After that, place the newly charged battery with (+) sign Facing up inside.
Check whether the battery perfectly fits in it
Now place the back in the same way you removed it.
That's all, your Hyundai Kona Car key has been replaced with a new battery.
Reset the key fob
Once you have put new batteries in the key fob, you need to reset the key fob to resume its functionality. Otherwise, the key fob can't detect the sensor and it results in restricting your access. Meanwhile, after you have replaced the battery, reset the key fob. To reset it, simply remove the physical from the mighty edges and put that key into the door handle. And Move that key anti-clockwise from 7-8 times. And put that physical key into the fob and from now Fob will detect.
Reprogram Your Hyundai Key
Even you have replaced battery and also tried resetting the key fob, if you are still getting the same. Now only one thing left that you can do from your side. Otherwise, it seems that there is some major issue with your car key that you need to fix from authorised service centre. But here the point is what that one thing. It is to reprogram your key fob and resume it functionality. So, To reprogram it follow up the instructions below.
Note: To enter in your Hundai Kona, you can use its Physical key secretly placed at the edges of Key fob.
Get inside Your Car and Ensure all doors are wisely closed
Then using car key, turn your Hyundai Kona into ACC position.
Now Hold the Unlock button until the car light flashes.
Once it flash, Congratulations your Hyundai key has now reprogram.
Besides these fixes, if something left then all that can be done from service centre. However, you can try some basic things like cleaning the door handle to keep the signal flow and let it to detect Key Fob. But even after such common habits, you are still getting the same issue and then getting your car to Hyundai Service Centre would be preferred.