The iPad Air is the perfect combination of performance, price, and size for those who seek a compact tablet. The iPad Air 5 has a stunning Retina display and camera, but it's prone to issues like the touchscreen malfunctioning or not responding to touch.
Now while using your iPad Air, if you face some hectic malfunctions, your experience won't be sober, and you will try to fix the issues as soon as possible. So, here we will provide tips to help you fix iPad Air 5 Not Responding to Touch issue and touch sensitivity problem at home. But before that, you need to understand the tentative reasons behind such issues.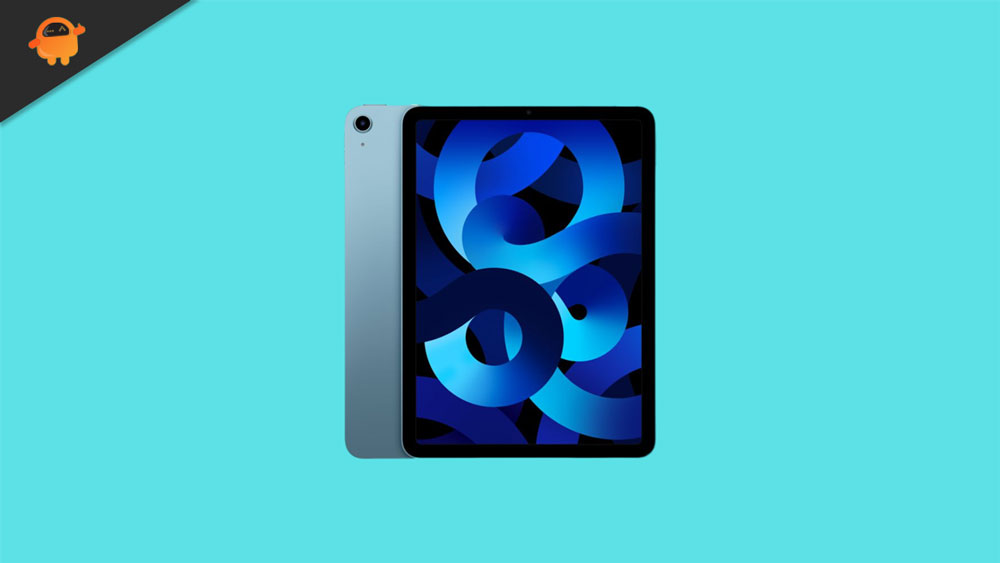 Reasons – Why is the iPad touchscreen not responding to touch?
There can be multiple reasons for the unresponsive touchscreen issue in iPad. For example, it could be due to a physically damaged screen or a defective screen protector. Also, it could be due to motherboard touch IC issues, daughterboard issues, or even software-related issues that can cause touches to become unresponsive intermittently.
1. Dust on iPad screen
Scratches on the touchscreen are the biggest cause of dust damage, which is quite common if you are not using a protective layer. Also, small particles of sand can rub against your phone's screen and tear the protective layer. In such a scenario, the touchscreen may stop responding or malfunction.
2. Moisture in hands causing iPad Air 5 Not Responding to Touch
Moisture can severely damage electronic devices, so your iPad screen can become unresponsive once you try to use it with wet hands. It is essential to avoid exposing iPad Air to dramatic changes in humidity or temperature, as it can damage the touchscreen sensitivity and cause several other issues.
3. Case or screen protector not properly fitting
It is very simple to understand that if the screen protector or iPad case mismatches the size, it may cause a problem in touch sensitivity. So, you must collect the perfect set of accessories and protective elements for your iPad Air 5 to avoid such issues.
4. Major temperature differences
If you expose your iPad to sub-zero temperatures, i.e., below 32 degrees Fahrenheit, the performance of the iPad may degrade. Freezing temperatures can cause the touchscreen of your iPad to become unresponsive, also can drain the battery faster, or cause your iPad Air to turn off unexpectedly.
5. An outdated OS
Outdated OS or software failure can cause a bug in your iPad's operating system, leading to touchscreen malfunction. Therefore we suggest updating the operating system and software of the devices from time to time. Updated OS will keep your iPad functioning and safe from external threats.
6. Charger or other accessories mismatch
Unlike computers, iPads use a universal charging interface, the micro-USB port. However, if the charger you use is not the same as the original charger, it will affect touchscreen responsiveness, battery performance, charge capacity, and overall lifespan. The touchscreen can malfunction if the filter capacitor in the charging circuit is damaged or the charging cable is too close to the screen.
The best solutions for repairing unresponsive iPad Air 5 touchscreen
An internal issue may affect its functionality if any scratches or cracks are not visible on your touchscreen. The next section provides effective tips for fixing your iPad Air's unresponsive touchscreen.
1. Restart the iPad
Malfunctioning applications can cause touchscreen issues. In such scenarios, simply restarting the iPad can fix the issue. You need to press the power and home buttons on the iPad until the tablet restarts. After restarting, the touch screen issue may get resolved automatically, and you can use your iPad.
2. Detect the unresponsive areas
It is often observed that some parts of the iPad screen are not responsive to touch. So, identify those specific areas before bringing the device to the repair stations. You may use any games to detect specific areas that are not responding to touch. Once you have identified the areas, it will help the Apple Genies to fix the unresponsive screen.
3. Examine the digitizer cable to fix iPad Air 5 not responding to touch
If the digitizer cable is disconnected from the motherboard, you can fix the touchscreen issue by connecting it properly. You must remove the touch screen and check for it. If it's not connected, then find the correct connector on your motherboard and plug it in. If it's plugged in but doesn't work, you must replace the touchscreen.
4. Replace the iPad's touchscreen
If your iPad Air's touchscreen is broken or cannot be repaired in any way, your only option is to replace the entire screen. So, get another touchscreen display to match your tablet. iPad screens are available at low prices at any Apple Service Center. To replace, first remove the damaged screen and disconnect the digitizer cable. Then take out your new iPad screen and connect the new digitizer cable to your tablet. Also, once you reconnect the LCD cable and attach the LCD screen correctly, you can use your iPad as new.
5. Contact Apple Service Station
Expert technicians can easily diagnose touch screen problems on iPad and fix them. So, if you don't know how to fix iPad Air 5 not responding to touch by yourself, we recommend contacting your nearest Apple service station. The technicians will thoroughly investigate the problem and offer you the perfect solution.
So, this context mentioned above will help you understand the common reasons for an unresponsive touchscreen of iPad Air 5 and the solution to the same. But, as we all discern that prevention is better than cure, it is better to use the iPad screen securely and keep it safe from any damage. So, that's all for today. For more iPad troubleshooting guides, follow GetDroidTips!