Smartphones have become powerful. They have started housing processors reaching range up to gigahertz and RAM up to 8 Gigabytes. Even the smartphones boasting a lucrative spec sheet face some kind of issues regarding them at some point. One of the most disturbing and dominant problems is restarting and freezing problem of a smartphone on its own. Nothing is more troubling for a person when he learns that his smartphone has freezes often or gets restarted on its own. Imagine a time when you need your phone to take down phone numbers, click pictures, place/receive calls and your device freezes. It's also very annoying when you are indulged in doing something on your smartphone and it suddenly shuts down and restarts. All your important work is lost and all applications shut down. This is a dominant problem that's been disseminating. So, if you are someone who is experiencing these kinds of issues, don't panic. This article will help you identify the problem with your smartphone and allow you to fix Allview restarting and freezing problem by yourself. These are quick and easy methods that do not require much technical knowledge but are quite effective ones.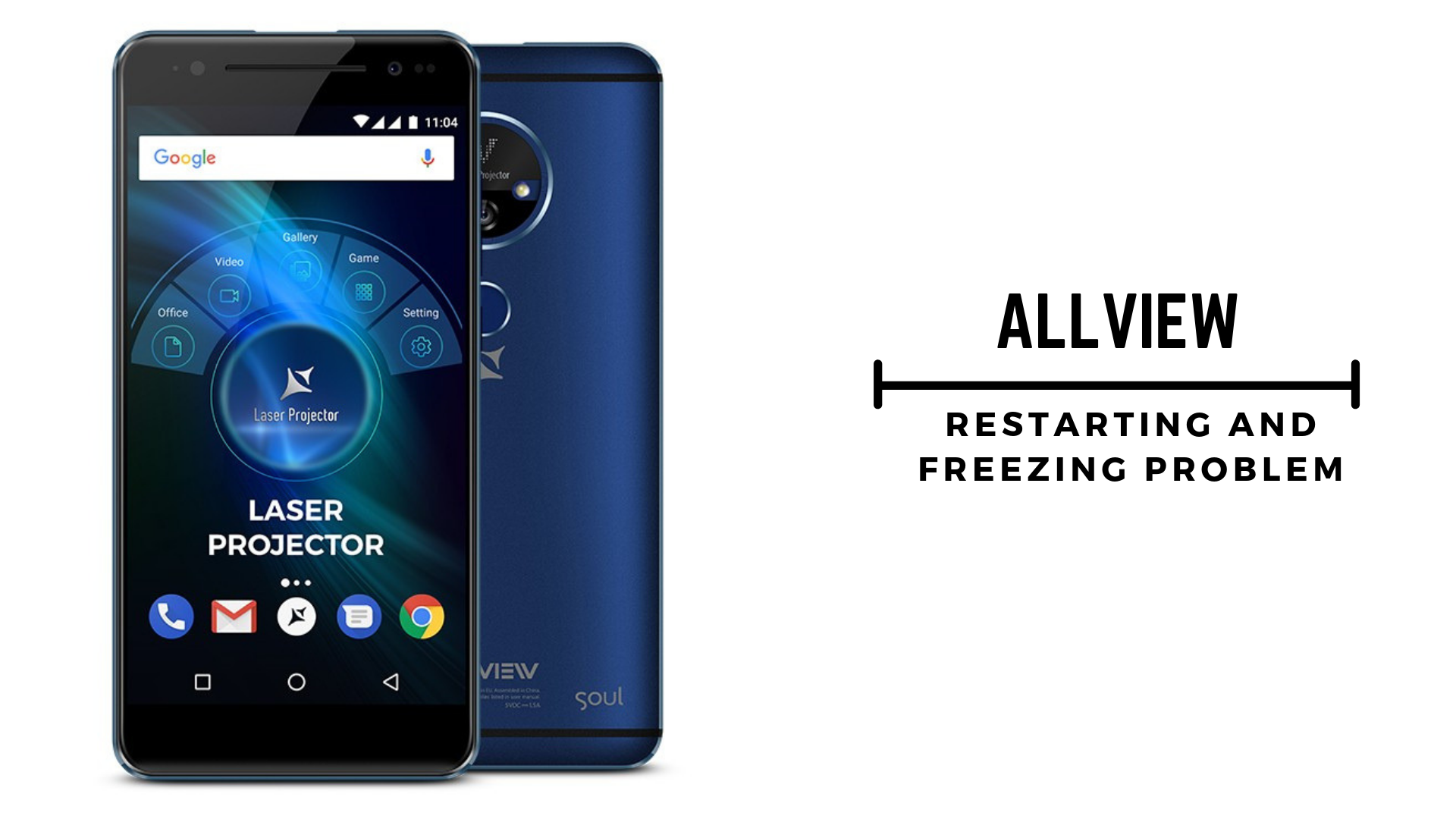 How to fix Allview Restarting and Freezing problem?
Method 1: Reboot your smartphone
Using our devices without restarting it for several days cause a lot of overloading on the processor. We continuously open and close various apps. Rebooting would reduce this load and give your device some rest. It also would resolve any bugs or software crashes that might have occurred during regular use. Rebooting gives a fresh start to your device reducing the load which may solve the restarting and freezing problem.
Method 2: Force boot your smartphone
This method should be tried if your screen is frozen and unresponsive. Force reboot can simply be done by holding the power button until the phone shuts down or in some device it can be done with a combination of the power button and volume buttons. In some devices, you just need to press and hold both the Volume Down and Power keys together for 10 to 15 seconds. The phone will automatically shut down and reboot normally.
Method 3: Clear your device memory
Device memory is also known as RAM that stores data and machine code currently being used. Even if you have a device with impressive RAM storage, there might be cases when your device runs out of RAM and you can fix it by clearing the current memory session. This can be done simply by closing all recent applications from the app tray or you can open Settings >> Device Maintenance >> Memory >> Clean.
Method 4: Plug your phone into a charger
If you observe that your device shuts down automatically and becomes unresponsive, there's a chance that your phone has run out of battery and will not turn on, so plug your phone and let it sit for a few minutes before you continue.
Method 5: Cool down your device if you experience overheating
Smartphones often shut down if they get too much heat. Overheating also means that the processor is overloading and requires some rest. Stop using your phone for some time and keep it in a cool dry place away from sunlight. Remove the smartphone case if you are using one,
Method 6: Check if your phone has enough free internal storage space
For smooth operation of the device, the Android operating system not only requires RAM but it also needs sufficient free storage space in the internal memory. Freezing issues normally occur due to low internal storage. Open the file manager and delete all unwanted data such as videos, photos, files, etc or you can also invest in Micro SD cards if you find the internal storage of your device insufficient.
Method 7: Clear Cache data
Cache data is automatically created and you may notice the app is running slow or freezing or crashing frequently. Although cache data helps the apps to run smoothly too much-accumulated cache data hampers performance and efficiency. Open Settings on your device. Select Apps >> Downloaded. There you can find a list of applications. Open each individual application and click on 'Clear Cache' and 'Clear Data' that should be cleared from time to time to get better performance.
You also need to analyze the storage cache. Corrupted or bug infected storage cache may lead to issues like screen freezing, restarting and freezing problem. Navigate to Settings>>Storage. Select 'Cache Memory' by scrolling down the screen and finally tap 'Yes' to clear storage cache.
Method 8: Wipe cache partition
Cache partition is used for accessing device storage in recovery mode. There are times, especially when you just updated the firmware, that these files get corrupted but the system will continue to use them. Boot your device into recovery mode to wipe cache partition.
Power OFF your device.
Press the power key and volume down key simultaneously until an Android logo flashes on the screen.
Use Volume buttons to navigate to Recovery mode and select it using the Power button
Select 'wipe cache partition' from the menu.
When this is completed, navigate to Reboot system now and select it using the Power button.
Method 9: Delete apps that are unwanted or causing your Android to freeze
Your phone may contain numerous applications that you use and we also download many often. But we don't know how much is being performed in the backend of the app, how well the developers have designed it, and if there are no glitches and bugs. In most cases, random restarts and freezing are caused by a corrupt and poor-quality app. If you experience issues after installing a particular application, you should delete it right away. You can always find an alternative application that does the same task.
Navigate to Settings, tap on Apps>>Downloaded apps. Tap on the app you wish to remove and tap Uninstall.
Also, try uninstalling apps you don't use. Applications that are not being used often run in the background and cause a useless load to the processor or even accumulate bugs causing software crashes in your device. Always use trusted and reliable apps free from bugs and issues.
Method 10: Check for application and phone updates
Navigate to settings and find the option of system updates. There you would be able to see any software update available for your device. Developers often send updates to fix issues and bugs in your device that are very much responsible for restarting and freezing problems in your device. Navigate to the Google Play from the Apps list. From the menu that appears, select My apps. If updates are available, any apps that can be updated will be listed at the top or you can also tap the Update All button to install any available updates.
Method 11: Perform Hard reset if the issue is still happening
If your phone is still not performing correctly, you may need to perform a hard reset of your phone. It will delete all applications and restore system settings to default which gives your smartphone a new start. Be sure to back up all important user data.
Turn off your phone.
Hold down Volume UP and power button simultaneously until an Android logo flashes and you enter the Recovery mode.
Scroll through the volume buttons and select 'wipe data/factory reset'.
Touch Continue.
Tap Delete all to confirm your action.
After completing the procedure, your phone will be rebooted and you can set it up as if it was new.
Method 12: Report to a service center
If you encounter freezing and restarting issues too much or if there is no use of the above-given methods, then you have no option rather than approaching a service center. The problem could be due to frequent software crashes or it could be due to a faulty battery or faulty connections. They would help you fix issues related to both hardware and software. Avoid approaching third-party technicians just to save money.