There are a lot of American companies already popular, such as Amazon, Netflix, and more. But did you ever realize there is the only game development company serving immersive games series for over 32 years? The company "Blizzard Entertainment" releases dominant game series such as Diablo, Starcraft, Warcraft, and many others.
Warcraft formerly said "World of Warcraft" appears to be a prominent role-playing game series creating thrills among players for the last 19 years. It is so developed that even a newbie can understand the concept. Recently WoW ninth expansion pack "Dragonflight" players asked how to get "Moth-Pilfered Pouch". Here's how to address such concerns.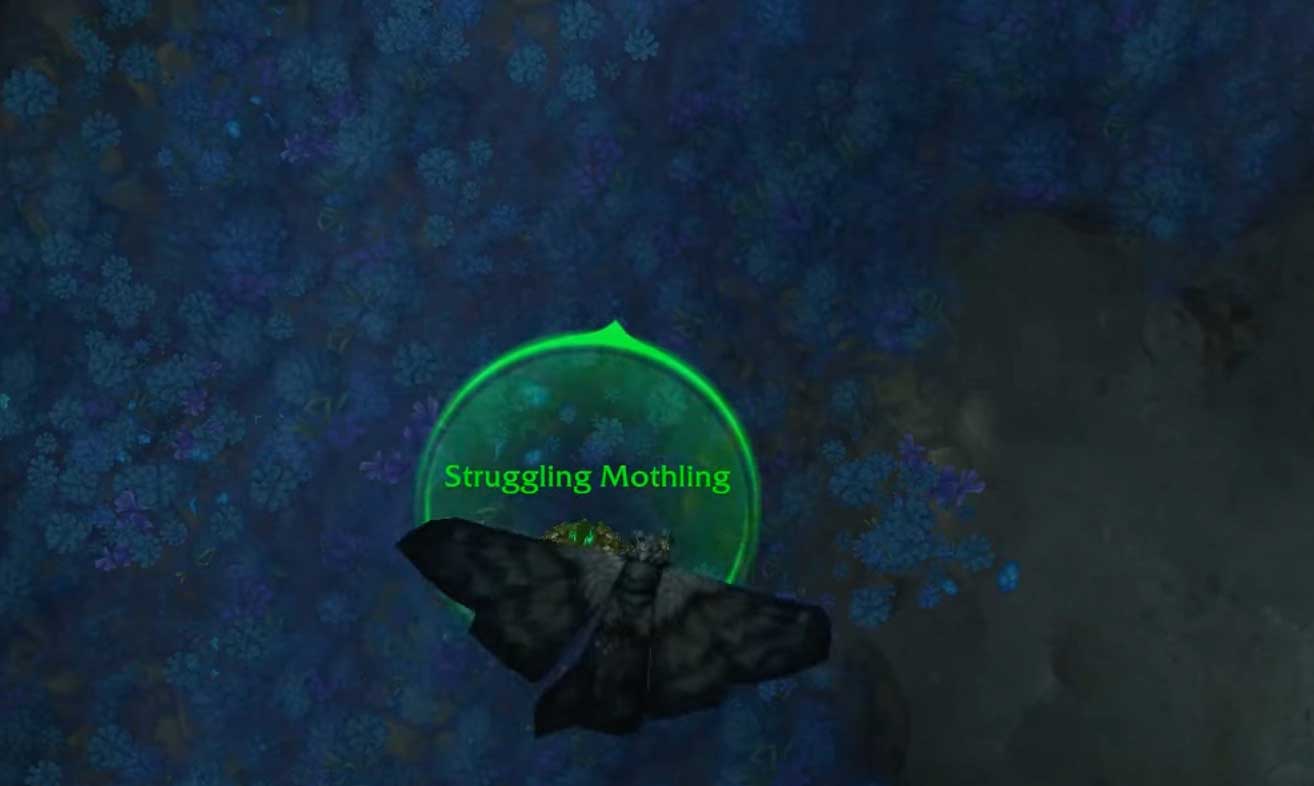 How to Get a Moth-Pilfered Pouch in WoW Dragonflight
Being a successor to the World of Warcraft, there is no doubt that developers made a lot of improvements in Dragonflight. Even before Dragonflight's final release 7 months ago, developers made a lot of hype for this role-playing game. As you know, this expansion was followed by Shadowlands, which led to many users joining Dragonflight and became a reason for recording breaking downloads in the World of Warcraft series.
As a beginner, you need to pick a decent class and race in the game. Additionally, as an immersive player, you need to know your capabilities and a proper strategy to answer the challenges. In Dragonflight you must go through numerous battles, especially the Azeroth Campaign. But it is not such a challenge to pass out without them. There are assistance tools available like Dungeon Finder and similar tools.
Previously, there were several restrictions within the game. For example, the undiscoverable mysteries surrounding Black Dragonflight, the fact that Champions of Azeroth can't go into the dark, and so on. But after an update, there are a lot of new ways to upgrade the level. Getting a Moth-Pilfered Pouch seems the most helpful way. After getting it, you'll get a unique bonus, encounter nine bosses, and many things. So, without delay, let's see how to get it.
To get a Moth-Pilfered Pouch in Dragonflight, players need to bounce the struggling mothlings 5 times to get 5 stacks. So Moth will land there and then you will get the Moth Pilfered Pouch. Honestly speaking, getting the Moth Pilfered Pouch's main goal is to obtain the Underlight Globe and 6 Whelpling's Shadowflame Crest Fragments. As a result, players are able to answer in-game challenges. So, follow these steps to get a Moth Pilfered Pouch.
Step I – Bounce the Struggling Mothling 5 Times
At Zaralek Cavern, Struggling Mothling is one of the moths that live under the Shimmering Tower (56.64.49.58). Here you need to teach the moth to fly using shadow. According to the game's official help, you can bounce your moth after learning how to fly. And the game algorithm says bouncing the struggling mothling upto 5 times results stacks and further Moth Pilfered Pouch. So, first do bouncing it upto given times.
Step II – Collect 5 Stacks and Moth will Land
Once you bounce up Struggling Mothling up to 5 times, stacks would appear on your screen. As per gaming terms, you need to collect those 5 stacks. You will not see Moth on the land until you collect those stacks. After all, the Moth landing depends upon these collections of 5 Stacks. So As a major second step collect out the 5 stacks and let the Moth land over there.
Step III – Grab the Moth Pilfered Pouch
Now you have bounced the Struggling Mothling upto recommended times and also collected the Stacks appearing on the screen. That resulted in Moth landing over that place. After all these things, the Moth will release out Pilfered Pouch, so that you can grab it and so on your query to get Moth Pilfered Pouch is now end here.
Following you will be eligible to get Underlight Globe and 6 Whelpling's Shadowflame Crest Fragments. And Ultimately from now, you have a direct and comparatively best way to level in WoW Dragonflight Challenges competitive trends. I hope you got the guide helpful and assistive in finding the best way to get Moth Pilfered Pouch in WoW Dragonflight. Even after such a resolution, if any user has a query then ask them below.