India is booming with technology and you can various instances in the recent past, where India has shown that the technology in the country is growing at a great pace. In line with this, Qualcomm and ISRO (Indian Space Research Organization) have collaborated to develop a new location tracking system that will be called as NavIC. NavIC stands for Navigation with Indian Constellation and there is now chipset developed by Qualcomm that exclusively supports this new location navigation system. In this post, we will be giving you a brief detail about the list of supported devices and the main difference between GPS and NavIC.
NavIC will, as of now, support 8 mobile phones and no amount of software can make it run on any other smartphone. Meaning that older devices and uneligible devices will not be getting NavIC support. The only device with supported chipsets that power them, will be getting the NavIC location system support. So, without any further ado, let us get straight into the article itself: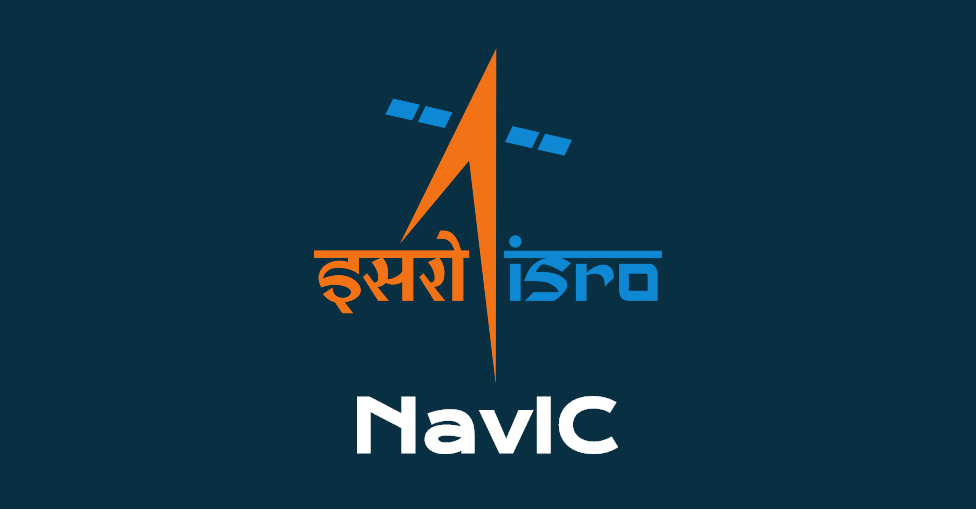 Developed by ISRO and Qualcomm, NavIC is the name given to the Indian Regional Satellite System (IRNSS). This is developed specifically for India and the regions around the 1500 km of India. GPS is based on the global constellation system while NavIC is based on the Indian constellation system. Moreover, it can be used by both Indian users as well as our armed forces. But instead of the standard positioning service for the civilians, there is a restrictive service for the Army, which allows more accurate tracking.

ISRO will be using 8 satellites (as of now) namely, IRNSS-1A, IRNSS-1B, IRNSS-1C, IRNSS-1D, IRNSS-1E, IRNSS-1F, IRNSS-1G, IRNSS-1I. Moreover, the list of satellites will be further expanded as the system develops more. Devices with specific Qualcomm chipsets and NavIC bands will be able to use the NavIC based navigation system and any old device cannot get it via a software update.
List of Supported Devices
Realme X50 Pro 5G
Realme 6 Pro (Expected)
Redmi Note 9 Pro (Expected)
Redmi Note 9 (Expected)
Realme 6 (Expected)
Xiaomi Redmi K30 Pro 5G (Expected)
Realme X50 Pro 5G that comes equipped with the latest flagship, Snapdragon 865 processor will have the NavIC system enabled. This will also be the world's first device to do so.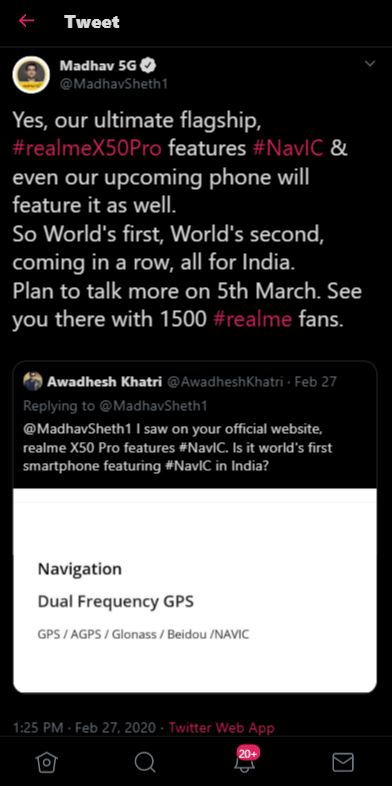 The chipsets that currently support NavIC are Snapdragon 720G, Snapdragon 662 and Snapdragon 460. These processors will receive only the single bands, i.e. L5 and later on new processor will get both the L5 and S-band.
NavIC uses lesser satellites, which amounts to a total of 8 while the GPS uses 31 satellites. GPS was developed by the USA while NavIC is developed by India. GPS operates at a relatively lower orbit as compared to the NavIC that works on a higher orbit that results in fewer obstructions. Moreover, using two frequency bands (L5 and S-band) makes it more accurate than the single banded GPS. However, the difference will not be noticeable for users like us as both the location tracking system will work with a standard positioning system that gives a position accuracy of about 20 meters. But the difference can be seen in dense urban environments.