Opening an image file without any photoshop or lightroom can be sometimes technical; therefore, you need first to pay attention to the file extension. Afterward, we can find plenty of ways to open the same on your PC effortlessly. The same goes for the NEF files too.
Before you get to know about the way with which you can open NEF files in your Windows 10 laptop or PC, you need to gather all essential information about the NEF files. If you pay attention to the following paragraph, you can quickly know what NEF files are. Scroll down to know more.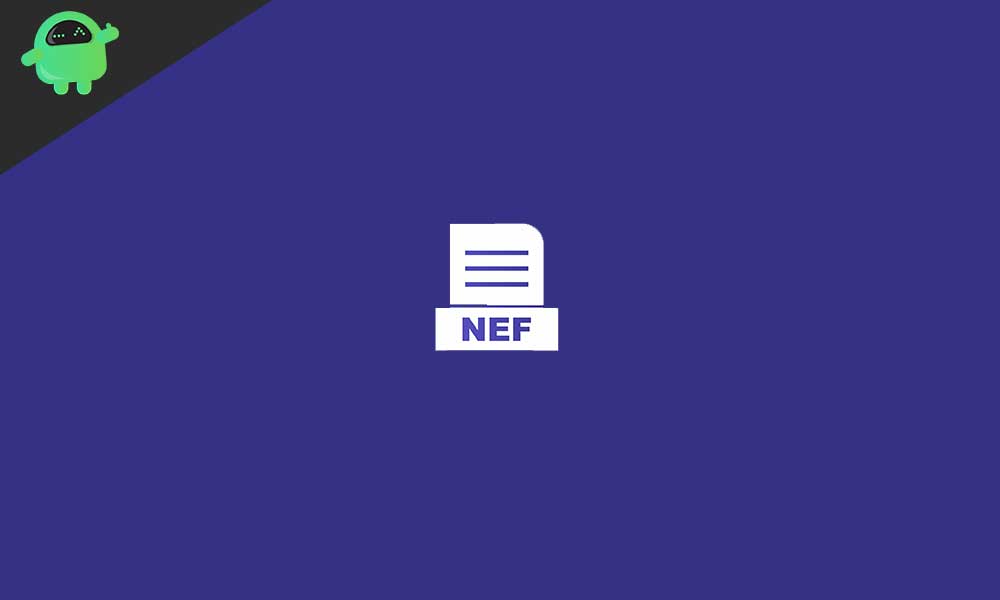 What are the NEF files?
Nikon Electronic Format, commonly famous with the abbreviation, NEF is using only on the Nikon cameras merely. Typically, it is a term used for Nikon Raw Image files having NEF as the file extension. Identical to the other raw image files, NEF is also one of those files which retain all that is captured in the Nikon camera before we do any processing with camera. Generally, the NEF files include metadata such as the model of lens and camera. The format of every NEF file has TIFF as its base, where TIFF is a tagged image file.
How to open NEF files in Windows 10?
After having all the information, you still need the guide telling the procedure which can help you to open the NEF files in your Windows 10 PC. The following are the best methods to do the same.
Install Microsoft Camera Codec Pack
If your computer has the right codec, then you will not find any difficulty in finding the NEF files. In that case, your Windows PC will display NEF files without any additional software installation. But, if there is an issue with the coding, then you need to install any other software, and that is Microsoft Camera Codec Pack. Microsoft Camera Codec Pack allows your computer to open and use a lot of files including NEF, DNG, CR2, RW2, PEF, CRW and various other RAW images.
Download Capture NX 2 or ViewNX2
Nikon's own software Capture NX 2 and ViewNX2 also allows the Windows users with the access of NEF files. But, the only issue is that you will have to purchase this former. If you want to avoid purchasing, then you can use it for free during the initial 60 days. After that, you can download it and then install the same to open the NEF files and do the editing by your choice.
Choose the mobile phone as an alternate.
If none of those as mentioned above methods works for you, then you can download Google Snasead application on your mobile phone. This app is available both for Android as well as iPhone users. If you download this application, you will be able to open the NEF files in your phone. Or else, you can get Adobe application for Android users and Adobe Photoshop Express for iOS users with which you will be able to open NEF files without any challenges.
Clear your confusions about NEF file
If you are still unable to open the NEF files, then you just made it sure that you are talking about Nikon Electronic File, not anything else. The reason for this confirmation is that sometimes people get confused in NEF and NEX files as both look identical. If the same is the case with you as well, then you cannot open the NEF files with any of the methods mentioned above. Other times, you might be comprehending Navigator Extension File as NEF then you must browse the internet to know which program or software enables opening of such files.
Convert the file extension
Last but not the least method is the conversion of files extension. If you are using Adobe Photoshop in your PC, then you can save the NEF file in another extension that your PC support such as JPG, RAW, PXR, PSD, etc. Otherwise, you can take the assistance of online file extension converting tools to change the file extension to the one suitable for your computer.
If you are still unable to open your NEF files in your computer, then you can take the assistance of Adobe Photoshop, FileViewer Plus, GIMP, or other related programs that allow NEF file extension to open even in Windows 10.
All you need to keep in mind is that you must not ignore to gather the information that which NEF file you want to open. You must know whether it is an image format for pictures captured in the Nikon camera or anything else. After that, you can easily open NEF files in your Windows 10 pc without many efforts. If you have any queries or feedback, please write down the comment in the below comment box.