If you live in a bit colder part of the world and you want to keep yourself warm at your home, your thermostat is the best option to keep you warm and cozy. Nest thermostat is the perfect option to handle your HVAC system conveniently. The smart feature of this thermostat can set your preferences automatically and then adjust your HVAC system accordingly. However, in this tech world, no product is perfect, and all of them are fond of errors. This article is exactly for those issues. Today in this guide, we will share solutions to all Nest Thermostat error codes to save you from getting cold.
Nest thermostat is quite a popular and advanced HVAC monitoring device that allows you to control your home's temperature using a smart device. It is an essential part of any modern HVAC heating system, providing you with a comfortable living environment, especially in the winter season. The controller is quite easy to use, and will also help you save money on energy bills. But the controller may become faulty sometimes, and that be a frustrating issue for many homeowners.
One of the most common issues faced by Nest thermostat users is the occurrence of several error codes. These error codes indicate that there is a problem with the thermostat and can prevent it from functioning correctly. The Nest thermostat error codes can vary from one model to another, but they all have one thing in common: they need to be fixed as soon as possible. Below are Nest Thermostat all error codes and their solutions.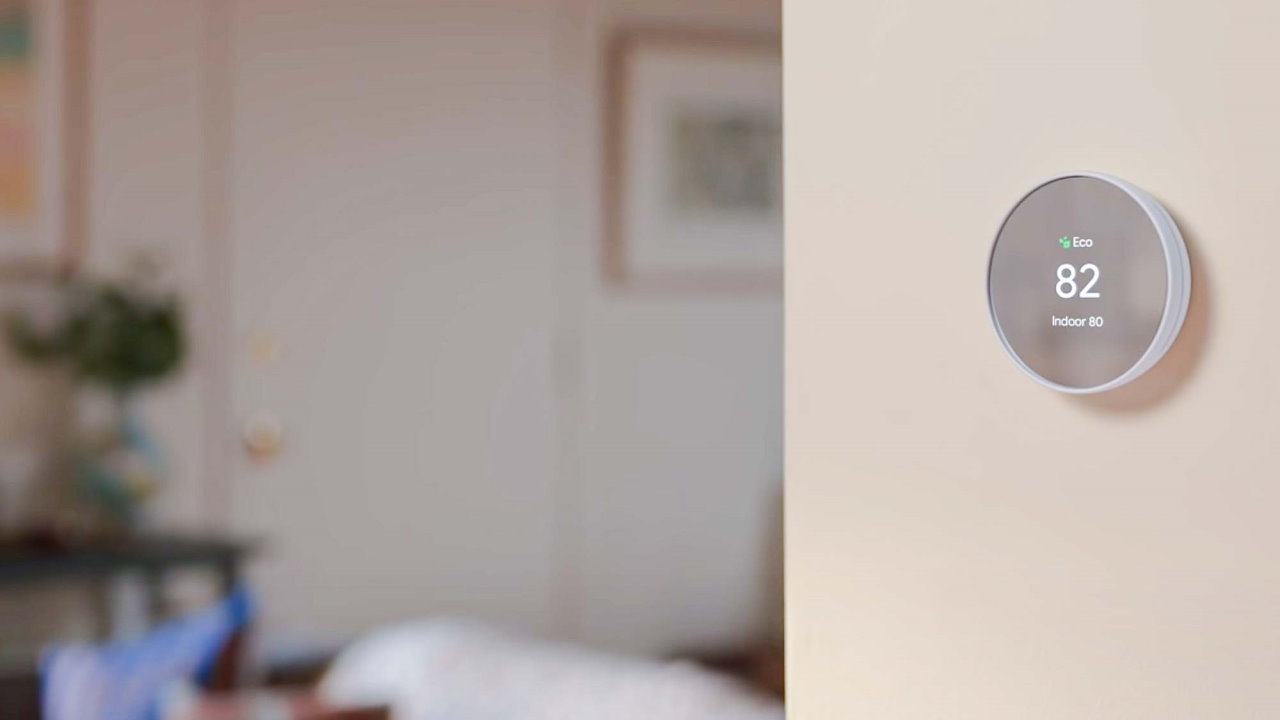 Nest Thermostat Error code E298
This error code is critical, and it is limited to the newer models that are in the market currently. This error code appears when the power supply is disconnected from the thermostat. This means that the thermostat is now on battery power backup and giving out the critical power error. You can not remove this error code without retrieving the power again.
The power error can have multiple reasons, maybe the wiring is disconnected, or maybe there is a circuit breaker or fuse box that resulted in the power failure. You can fix this error by following these steps.
Check for the power supply at your house wiring.
Reconnecting the thermostat.
Switch off and switch on again the Nest Thermostat.
Nest Thermostat Error code E294
When you get the error code E294, that means that your thermostat wiring is faulty and needs to be reconfigured. This s a critical error that can get fixed as soon as possible. You will have to call the technician to fix it. The technician can fix this error code by reconfiguring the R wire of the thermostat. They will conduct the factory reset of your Nest Thermostat to make sure if there is any software issue or not. They will see the wiring diagram of the thermostat to check if they are connected properly, and once they are done with the wiring diagram they will check each wire and will replace the connectors. You can do this by yourself if you are good with electrical equipment.
Nest Thermostat Error code E195
This error is quite common, and it appears usually when the weather outside is very hot. This will lead your HVAC system to break down and stop the power supply to the thermostat. This error will consume all your backup batteries, swapping you from the main supply to the backup power supply.
Before calling a technician to fix this error code, you can do one or two things by yourself and see if the error is solved or not. You can do these things by yourself.
Check if the power supplied is enough for your thermostat rating or not.
Check the wiring and your HVAC system by reattaching the thermostat from the base.
Contact a professional when you see nothing from your side.
Nest Thermostat Error code E73
The error code E73 means the RC wire of the thermostat is not getting power from the power output. The missing power in the Rc wire can lead to this error, and your thermostat won't work until your fix this. Nest Thermostat error code E73 can be fixed by checking the wiring of your thermostats, if they are thoroughly connected or not. Follow these steps.
Check for any loose connections or wires.
Replace the Rc cable if you are comfortable with it by switching off the HVAC system.
Contact any professional you know to fix this wiring issue.
Nest Thermostat Error code E103/E104
These error code usually appears when your Thermostat is getting more current than the rated current. This means your wiring is getting more current than it actually needs. This will cause your wire to heat up and can even lead you to fire and thermostat internal circuit damage.
Nest Thermostat error can be fixed by changing the power supply, or you can even check for your house wiring and the power output. You can take these steps accordingly.
Check the wiring of your thermostat.
Replace the wires if you can, as they might not be suitable for thermostat operations.
Call your local professional; he will examine the power output circuit and will fix your Nest Thermostat.
Nest Thermostat Error code N260
This is not a critical error code, but you won't be ab;e tp use your thermostat normally without removing this error. This error appears mostly due to the Nest power connector. Without a power connector, you will not get the required power supply. You can fix the error code N260 by getting a C wire or a power connector. You can follow these steps if you are still getting the same error.
Go to settings and select software.
Select update. Once done, again go to the settings.
Go to the thermostat model you are on, select wiring, and select update wiring.
Apart from all these codes, some small error codes are listed by Google with the solution. If you encounter any of these codes, you can follow the steps below to fix them.
Nest Thermostat Error codes – E10, E30, E66, E80, E116, E160, E196, and M13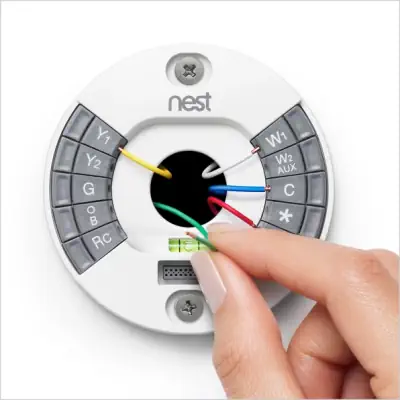 If you come across any of these codes you can remove them by restarting your HVAC system and the thermostat or following these steps.
Turn off your HVAC and the main breaker of your home.
Grab and gently pull out the rig of your thermostat.
Take note of the wire orientation of your thermostat.
Remove any of the y wires that include the Y, Y1, and Y2 in the thermostat.
Remove the Rc wire if you have the Rh wire as well.
Use electrical tape to isolate the wire from each other.
Put the wire back in the housing and put the lead on until you hear a click.
Turn on the power.
Conclusion
This brings us to the end of this guide for fixing all Nest Thermostat error codes. We tried to provide all the common error codes that are discovered by many users to all those little error codes. Please note that some of these codes are easy to fix, while others can be difficult and complicated. In case of hardware fault-related error codes, you have to take help from professionals via official customer support.