In recent times, many players are facing the Something went wrong error while they access the multiplayer or get connected to the internet in NHL 23. This is really a critical issue, as many of the players play multiplayer mode which requires internet connections. This is reflecting negatively on the game, which in turn provides a bad experience with the gameplay. Released in 2022, NHL 23 is an ice hockey simulation game.
The game is developed by Electronic Arts and is available on ea.com. As far as the game title reflects, the game is all about playing hockey but in an immersive way. In addition to strategic modes, there are also Single player and multiplayer modes available to choose to play this game. Despite being developed by one of the finest companies in the gaming market, it has been plagued by some issues and bugs.
The common bugs include server issues, higher ping, FPS lag, and other issues. In this guide, we have listed many ways and methods that have helped many players resolve the issue of something went wrong error in NHL 23. There may be no permanent solution to this problem, as it was most likely caused by faulty servers of the game.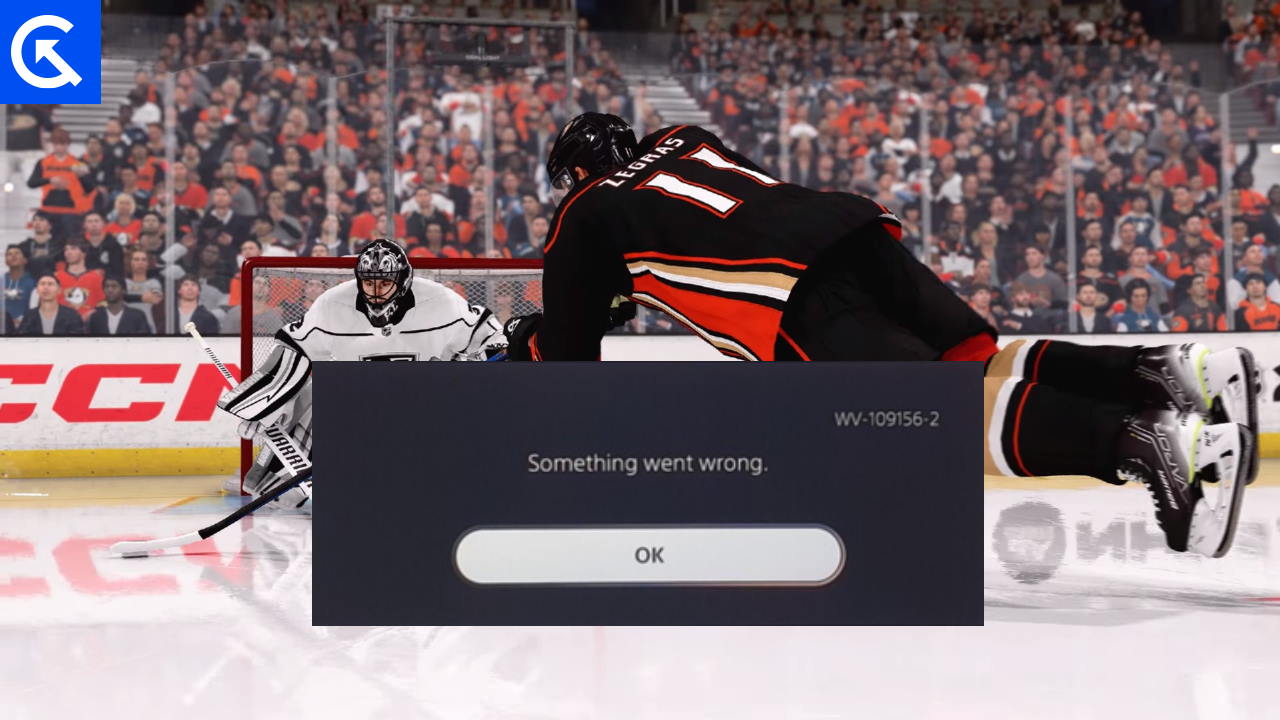 Fix: NHL 23 Something Went Wrong Error
There can be multiple reasons why the Something went wrong message pops up on the screen while accessing NHL 23 game. There could be an issue on your side or an issue on the game servers. The issues on your side can be a bad internet connection, corrupted game files, faulty GPU drivers, and many more.
Nobody knows what might be the exact reason for this kind of error. This problem could also arise if you have not accepted the terms and conditions. There can also be an issue if your PSN account is not linked to EA. So, we will look into all the methods one by one that has helped players fix this issue.
Make sure you accept the terms and conditions of NHL 23 when launching it for the first time.
Method 1: Restarting The Device
Restarting is considered the best and most effective way to solve any sort of error. Mainly, restarting your device deletes temporary caches that might be creating problems with the proper functioning of the game. The steps are too simple and are as follows:
Close NHL 23 or any game running on your Play Station.
Now, press restart and let the device reboot on its own; any interruptions may cause the device to malfunction.
Finally, Run NHL 23 game.
This method has worked mostly for all the players at this time. If the multiplayer mode is still throwing errors, please follow the below method.
Method 2: Troubleshooting the Network
Most of the time, Multiplayer games do not work when it experiences a slow network connection, and this can be the reason why the multiplayer mode is not working on NHL 23. When the game throws an error, the first finger goes to the internet connection. So it is very important to check your internet connection before taking any other step that might hamper your game data.
Note: A very stable connection is required for multiplayer games to run the game efficiently with no errors. So, it is advised to connect your console to a wired connection instead of using Wi-Fi, which might offer some disturbances.
However, to check the speed of your connection, you have to perform a speed test with any tool you wish. It is advised to use Speedtest by Ookla to get better results (ping, upload speed, download speed, etc.).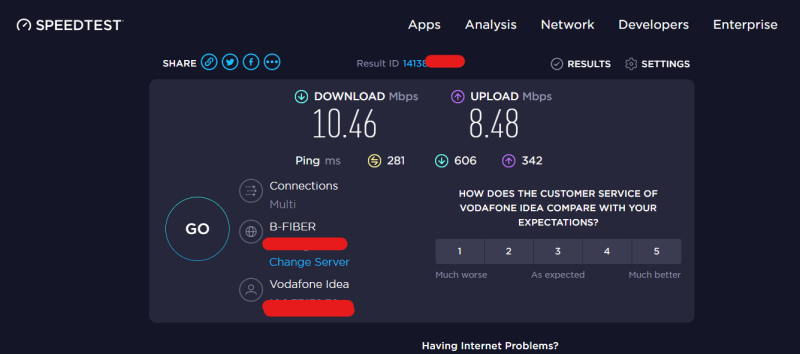 After performing the speed test, if you find that the ping is too high and the speed is also low, then unplug all wires from the wifi router, wait for at least 30 seconds, and plug it back in.
After carefully following all steps, there is a chance that the issue of the multiplayer mode not working in NHL 23 will be resolved. Still, if the multiplayer mode is not working, then follow the next available method for fixing your issue.
Method 3: Checking if NHL 23 Servers are down or not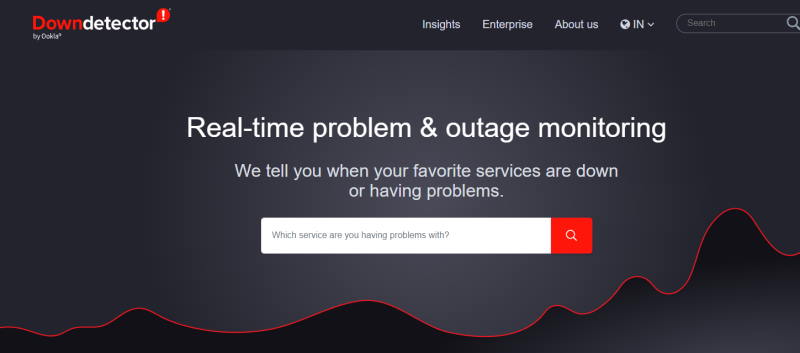 If you followed all the above methods and none of them worked for you, there are chances that the problem might lie with the game servers. However, there is no specific way to determine whether or not the game servers are down. But there is one path—or you can call it a trick.
Just navigate to the DownDetector website and check whether the other players are facing the same issue or not. If they happen to be, there will be a section listing the errors. You can also try contacting your friends who play NHL 23 to check whether they are also facing the same issue or not. Also, you can check their official website for more information; sometimes, they do mention when the game servers are down, like for maintenance or something.
Method 4: Linking EA account to PSN
If you followed the above basic methods and could not eradicate the error, follow this method carefully. The issue of "something going wrong" in NHL 23 may be occurring because your EA account is not linked to PSN.
Linking your PSN account provides a more seamless gaming experience with fewer errors. So, let's go over the steps for connecting your EA account to your PSN account.
Navigate to EA's website and sign in using your PlayStation credentials.
On the next step, click Connect when a pop-up appears on the screen.
Now, under the network section, check whether NHL 23 is listed or not.
If it is not listed, then click on "Add a Network" and connect it with the prompts provided on the screen.
Linking an EA account to PSN has helped many players eradicate the "Something went wrong" error in NHL 23.
Still, if the error does not go away, do not lose hope; just quickly follow the next available method for fixing your issue.
Method 5: Disable Log-in verification
There may be an issue with the login verification while accessing NHL 23. So, it is better to turn off or disable the login verification settings. The steps to turn off log-in verification are as follows:
Navigate to EA's official website and log in with your credentials.
Go to account settings once you've logged in.
Under account settings, look for security, and turn off log-in verification.
Finally, you have gotten rid of the error Something went wrong. This method has been extremely beneficial to many current players.
Method 6: Change DNS settings
Changing DNS servers work almost all the time when users encounter any server errors. By changing DNS, you can freely connect to Google DNS, which is pretty fast, and you might not receive any errors while playing or accessing the game.
You can try the Google DNS 8.8.8.8 or 8.8.8.4, that will work and may resolve the error in NHL 23.
Method 7: Contacting Support Team

If all the above-mentioned methods do not work for you, you should probably contact NHL 23 or EA's support team. There might be such cases that we cannot notice, but the support team might notice, fix that issue, and your multiplayer mode will work normally.
To contact the support team, visit the NHL 23 official website and connect to the support team. Briefly describe the errors you are facing while accessing the NHL 23 game, and you are good to go. The support team will respond as soon as possible.
Conclusion
There are maximum chances that these methods will eradicate the multiplayer mode not working in NHL 23 from now on. But the methods might not work every time. The game might be experiencing server issues that have to be fixed by the game developers. So give it some time until it stabilizes for the best gameplay possible.