In this era of the internet world, all of us should go for a VPN (Virtual Private Network) service if we want to protect data communications and internet browsing up to some extent. Your online data needs to be protected through a strongly encrypted tunnel. When it comes to business purposes, it becomes more important. That's why here we'll gonna discuss NordLayer that whether it's A Complete Business VPN Solution or not?
As we've already mentioned, your business requires a strong and reliable data privacy platform that can easily encrypt all of your ongoing data and online communications & secure them. You can also assume that 'If you're online, you're not private anymore'. Talking about the business VPN, it basically allows users and teams to easily connect their company's internal network. Let's take a brief look at it.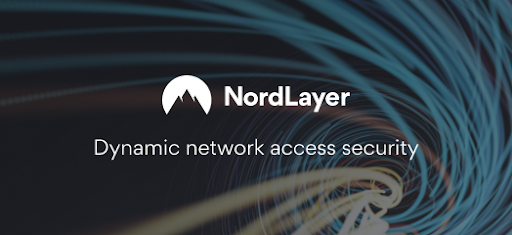 What is a Business VPN?
A Business VPN offers an encrypted or secured tunnel to access the company's resources on the network remotely. All the enlisted employees can easily access all the documents or other data securely since the tunnel is encrypted end-to-end. So, your business data or company's resources won't get visible to others and it also prevents anyone from accessing in an unauthorized way.
It'll also ensure that all of your business resources are secured and being anonymous at the same time without any kind of accessing issue or reachability issue. Since most Business VPNs are made for seamless work and connectivity, as a user you'll get maximum numbers of servers across all major countries in the world whatsoever. NordLayer is a next-gen remote access business solution that literally stands out.
NordLayer: Features
The NordLayer service offers plenty of useful features that we've mentioned below:
Double data encryption

Optimized control panel

A kill switch

Centralized billing

Dedicated account managers

Seamless remote access control

International content

AES 256-bit encryption technology

Scalable platform [Add user licenses, dedicated servers, and company gateways]

Dedicated email support 24/7

Split tunneling

Single sign-on

Dedicated static IP for individuals

Up to 6 devices supported [Android, iOS, Linux, macOS, Windows]
Two-factor authentication

Third-party login with Azure AD, Google, and Okta

Create custom teams, add new users, monitor server load, etc
NordLayer – Is It A Complete Business VPN Solution?
NordLayer is an all-new next-gen business VPN solution from NordVPN that's designed for businesses and corporate users to get online privacy and data protection from cyber threats or unwanted access. NordVPN is one of the popular and reliable VPN providers in the world that most internet users should know.
The NordLayer also works as a remote access software so that any employer and employee can easily access to company's resources. It's basically for the company's internal use where each VPN account is assigned a fixed dedicated IP address irrespective of the server location, network, or even device. Since this is a cloud-based business VPN service, any smaller or medium-sized companies can start using it within a few hours.
Servers
NordLayer is consistently growing the number of servers across all major countries in the world. Therefore, users will get more reachability and seamless user experience as well as online privacy in the near future. Due to the robust server scalability, NordLayer provides more than 5,000+ servers in 33 countries around the world. Therefore, you and your coworkers will get maximum benefits and stable performance.
Talking about the server locations, it has around 59 server locations. Now, coming to the 33 countries, it includes Austria, Australia, Denmark, Mexico, Croatia, United States, Great Britain, UAE, Turkey, Switzerland, Sweden, Spain, Slovakia, Singapore, Serbia, Romania, Portugal, Poland, Norway, Netherlands, Japan, Italy, Israel, Ireland, Hungary, Hong Kong, Germany, France, Finland, Czech Republic, Canada, Bulgaria, Belgium.
Control Panel
The user interface of the NordLayer application offers you to manage user accounts, control permissions, create gateways, and more from one centralized Control Panel.
Centralized Billing
It can handle all NordLayer expenses quite easily without using multiple invoices. Therefore, you'll be able to send invoices to all users at once.
Dedicated Account Managers
The inbuilt dedicated account managers feature is available to help you to monitor all user access.
Remote Access
It's needless to say that you can use it as a remote access software to get into the company resources anytime and anywhere. No matter you're working from home or office, or anywhere in the world, you'll be able to access all business data securely.
International Content
As mentioned, if in case, you're working or accessing the business data from anywhere in the world, it's always better to research and monitor foreign markets or avoid content restrictions by connecting to secured encrypted servers available in 33 countries.
Next-gen Encryption
The NordLayer business solution will simply protect data on your devices with one click because it encrypts all internet traffic with AES 256-bit encryption that has been used by top security experts across the globe.
Scalable Platform
Scalability is the future and offers a worry-free seamless user experience on all platforms. So, the NordLayer service can also be scaled up as per your business requirements or organization growth at any time. Just make sure to add user licenses, dedicated servers, and company gateways to deploy.
Two-factor Authentication
Well, the 2FA (two-factor authentication feature literally adds an additional layer of security protocol for the account users to log in. If enabled, every time a user tries to log into the business data using the NordLayer software, the user will have to input the two-factor authentication password.
So that no one can easily access the business data unwantedly. Users can also access the NordLayer app or software using Google Authenticator, Authy, or phone-based authentication system.
Kill Switch
It's quite important for users to use this feature because whenever there is a drop in the internet connection or somehow your network doesn't have internet access, the Kill Switch feature will automatically & instantly cut off all the ongoing internet traffic on your connected devices. So that none of your information ever gets exposed online.
Third-party Login
There is no need to create additional or multiple online accounts for your specific NordLayer service. Just use the existing Azure AD, Google, and Okta credentials to easily log in to the VPN profile.
Custom Gateways
Make sure to create dedicated gateways to specific teams and company branches using the NordLayer platform according to your business needs. You can also assign specific company servers, choose virtual server locations, and determine which team members can access particular payment gateways all in one place.
Transfer License
It's always a benefit or an advantage to easily add, remove, or transfer NordLayer business accounts to another one or a new employee. That means while transferring the license, you don't need to worry about renewing it or losing the existing user license whatsoever.
Advanced Network Access Control
With the help of the advanced network access control on the NordLayer software, you'll be able to become the gatekeeper of your network through a custom IP whitelisting feature. You can easily assign user permissions based on their IPs and locations.
Additionally, the VPN service also offers you to prevent critical data breaches by giving employees access only to the resources which they need. No extra data access means no fuss at all.
Pricing
The NordLayer Business VPN Solution includes three plans or packages such as Basic, Advanced, and Enterprise. Pricing is quite competitive in terms of the other popular business VPN plans in the market right now. Here we've mentioned the price chart at the time of writing this article in September 2021.
Please Note: The changes in the pricing of the plan are subjective to the respective brand without any prior notice.
Basic
Advanced
Enterprise

$84.00 billed annually

OR

$9.00 billed monthly

$108.00 billed annually

OR

$11.00 billed monthly

Quote based pricing
You can click on this link to choose your preferred plan according to your business requirements.
Conclusion
Coming to the end, we should definitely recommend you to try the NordLayer Bussines Solution if you want a cloud-based remote access facility with industry-leading online data encryption security for your business resources. The user-friendly clients, dedicated control panel, increased number of servers, competitive pricing, and reliability seems good enough for all smaller and medium type of businesses or corporates.