In this article, we will share with you how to fix OnePlus 7 Pro front camera problem like Failed error/blurry picture. If you're a OnePlus user or wants to buy the new OnePlus 7 Pro handset, follow the guide properly. As some of the OnePlus devices are facing this kind of issue and maybe in the future, OnePlus 7 Pro users can also find the same issue.
The camera error can cause for various reasons like camera lens or hardware issue or software bug as well. Sometimes, after updating the new system software version, some devices conflict with system resources.
Steps to fix OnePlus 7 Pro front camera problem [Failed error/blurry picture]
Whether it may be camera settings or lens issue or software issue as well. Here we will share all the possible and most common reasons and fixes of OnePlus 7 Pro front camera problem [Failed error/blurry picture]. Follow the steps mentioned below: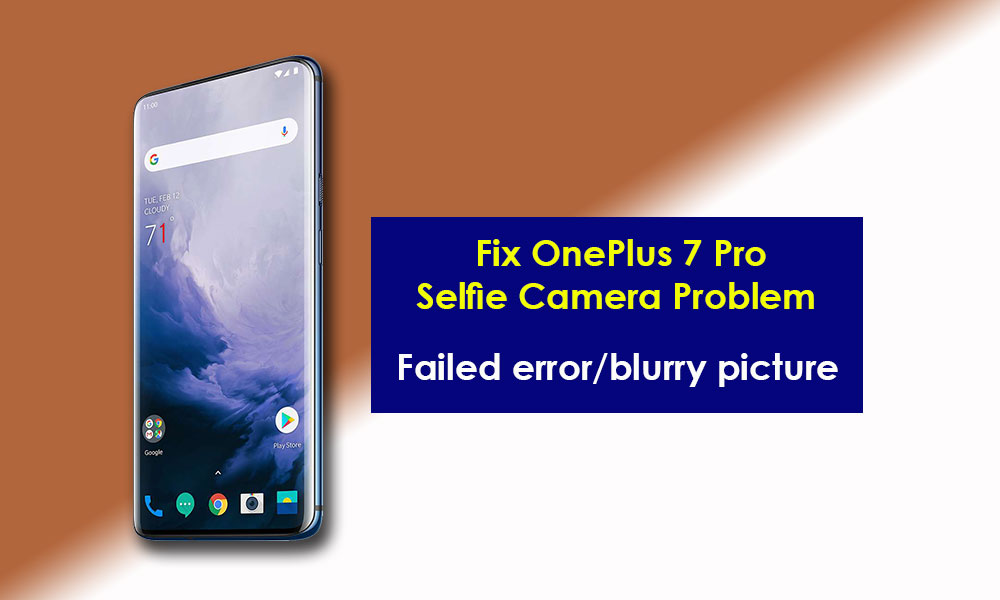 Check whether you have selected low picture resolution option in the camera settings or not. If yes, then set it to High resolution for highest possible image quality.
You can simply clean the lens manually and then try once.
Make sure that the image stabilization option is used while taking selfie videos to get improved video quality.
The camera related problems can arrive during a video call because of poor signal strength or similar reasons. check the internet connectivity and it's speed as well.
Make sure that the screen protector is clean and clear enough to deliver a transparent view.
Avoid using the zoom option. It often degrades the picture and video quality.
In case your device is having limited storage space, this can make it store pictures by compressing them and it can be a reason for the poor camera quality.
OnePlus 7 Pro front camera problem may also arise if the selfie camera lens internally damaged by any reason.
Lack of visibility around you can degrade the picture quality. Turn ON the front camera flashlight or display light in such cases.
Try to update all the software versions. Sometimes, it may solve the camera issues.
Try to turn off the safe mode and restart your device in a normal mode again to check whether the selfie camera is working or not.
Must Read: Common OnePlus 7 Problems and Fixes – Wi-Fi, Bluetooth, Camera, SIM, and More