After releasing a true flagship device this year, OnePlus has made a comeback to its upper budget segment with the launch of OnePlus Nord. As the price tag is under 25K in India, the company has ditched some of the features or you can say specifications to justify the price. However, apart from a couple of shortcomings, there is a major issue that appeared to the OnePlus Nord users which none other than the Green Tint Display issue.
Within a couple of weeks after the sale, some of the OnePlus Nord users have started reporting the same issue which is quite unfortunate for both the users as well as the OEM. There is no actual reason found yet behind the particular green tint display problem. So, let's take a quick look at some of the green tint display details, and then we'll discuss how to check it (if any).
Why the Green Tint Display Issue?
The Green Tint issue on the AMOLED display panel is very common in smartphones these days. Though everyone loves to have an AMOLED screen device for better contrast and battery saving, there are some downsides too. So, you can't escape from this.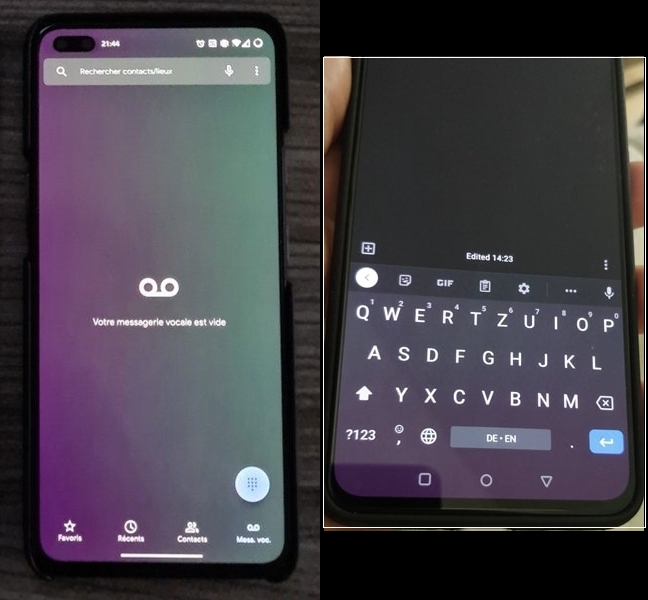 However, it's unfortunate that the newly released budget category OnePlus Nord users are facing this issue. Some of the affected Nord owners are complaining that whenever the screen brightness goes below 25%, the darker parts of the display starts showing tinting issue.
According to the layman's term, whenever you use a smartphone in a dark environment with the brightness level at around 10-15%, some of the screen portions become green only if any grey or dark themed background is there. As the AMOLED display is known for its crisp and clear darker contrast ratio when black seems more black, users may experience it quite frequently. Meanwhile, we can expect that there may be some manufacturing fault as well during the process of AMOLED display.
Whereas, the company OnePlus has already made an official statement that there is no quality compromisation or durability of the screen whatsoever. The company has also stated that this green tinting issue is one of the characteristics of all OLED displays which can vary in different circumstances. Now, if you're one of the victims then you should ask how to check this whether your device has the same issue or not. Well, let's take a look below.
How To Check OnePlus Nord Green Tint Display Issue?
Make sure you're in a dark room or wait until night time and then close all the doors/windows to create a dark environment. And turn off lights, of course.
Then turn on the OnePlus Nord display and enable Airplane mode or Flight mode.
Next, launch the Google Chrome browser app in the dark mode using a dark theme.
Visit any website without an internet connection. Yes. Don't turn on Wi-Fi or Mobile Data.
So, whenever you visit any website without the internet, it will load a "No internet" screen.
Now, you have to turn off the 'Adaptive Brightness' option.
Then slide right or left on the screen slowly to increase or decrease the brightness level. Make sure to keep it around 10-20% while checking the screen.
If there is a manufacturing fault in the display of your handset then you can easily see that the AMOLED panel is exhibiting the green tint or even pink tint on the lower half side of the display.
That means your OnePlus Nord unit has also the faulty AMOLED panel. However, if you don't see any color distortion or green tinting issue then you're lucky enough.
What to do if you've Green Tinting?
Well, as OnePlus has already clarified with the characteristics of all OLED displays and there is no fault in the quality or manufacturing unit, you can't do really that much from your side. However, if you can see that the green tinting is literally disturbing you a lot and you can't deal with it, make sure to visit OnePlus Forum and then submit your report with proper information as well as the screenshot or video.
Meanwhile, you can also find several Reddit forums as well where you can find out temporary solutions. Last but not the least, if more and more affected users report the green tint issue to OnePlus, we can expect that the company may come up with a software update that can reduce the tint reflection a little bit. Otherwise, rush to your nearest OnePlus service center with the device and documentation (if under warranty) for further assistance.
That's it, guys. We hope this information was useful for you. For further queries, you can comment below.