Every part of the year, there is always a big sale going on in one part of the world or another. Be it Valentine's, Black Friday, or Christmas shopping, online retail stores capitalize on festivities and holidays to make sales and attract customers.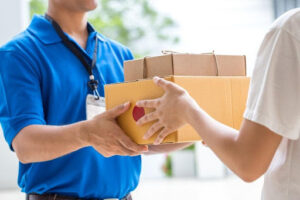 With globalization, online stores have been able to make greater sales and reach out to more customers from far away countries. But with buying a good, comes the matter of safely delivering that good to the customer who bought it. The concept of package tracking needed to be adopted.
What Is Package Tracking ?
Package or parcel tracking is the localization of purchased goods at any point of their delivery as it moves from the sellers to the customers. Every day, thousands of packages all ranging from different products move across local and international borders and routes. It is necessary to track your package while it is in transit.
Reasons To Track Your Package
There are a couple of good reasons why you should keep track of your purchased parcel. Some of these reasons are:
Avoid loss: With the sheer amount of packages being sent and received all over the world, there is always the possibility of these packages going missing or worse, getting delivered to the wrong person. Keeping track will help prevent such an event.

Time of arrival: When you track your package, you know what route it is taking and you know how long it will take to get to you. Also, it shows you the estimated time for it to get to your doorstep. Simply knowing when this parcel will get to you can help keep your mind at peace, and you can plan on how to arrange for receiving or picking it up.

Builds trust: By keeping track of your package and having an estimated time of arrival, customer satisfaction is achieved. With that, you the customer have been able to find a reliable and trustworthy online shopping platform to continue transacting with.
How Package Tracking Works
When you finally order what you want from the online vendor or shopping platform, your order is transported by courier companies. Companies like DHL and UPS help ship your order. Once an order is confirmed, your online vendor enlist these companies to ship the goods and to provide a tracking number for you to keep track of your parcel. Your parcel is also fitted with a barcode which contains information about where the parcel is coming from and where it is going.
All along the way as it is off-loaded and loaded onto a ship or plane or truck, the barcode is scanned. These scans register where the parcel came from and where it is going. These scans also give an update to the company's tracking system telling it where the package is at any point in time. This information is what is provided to you when you want to know where your package is. By imputing your tracking number on the Courier company's tracker app or the Courier website, you can pinpoint where your parcel is and estimate when it will get to you.
Conclusion
Package tracking is just as important to the buyer as it is to the seller. It gives the seller greater control and reduces customer complaints and questions for the company. Tracking a parcel from when it starts its journey to when it ends up in your hands is what makes a happy customer.