Google Pixel smartphones don't come with bloatware which means you can choose what you want to keep in your phone and what you don't. But in spite of all the good things users still face issues with basic connectivity features as many complain about scenarios where Google Pixel 3 XL WiFi Won't Turn on or won't connect.
Since Google debuted itself in the Smartphone market with its smartphones, they have set a benchmark of being a premium device with flagship features and cameras. But being a smartphone company with only 500 team members, it sometimes faces problems with its software as there are some bugs with its application. In this guide, we will talk about how you can fix the WiFi problem in the Pixel 3 Xl.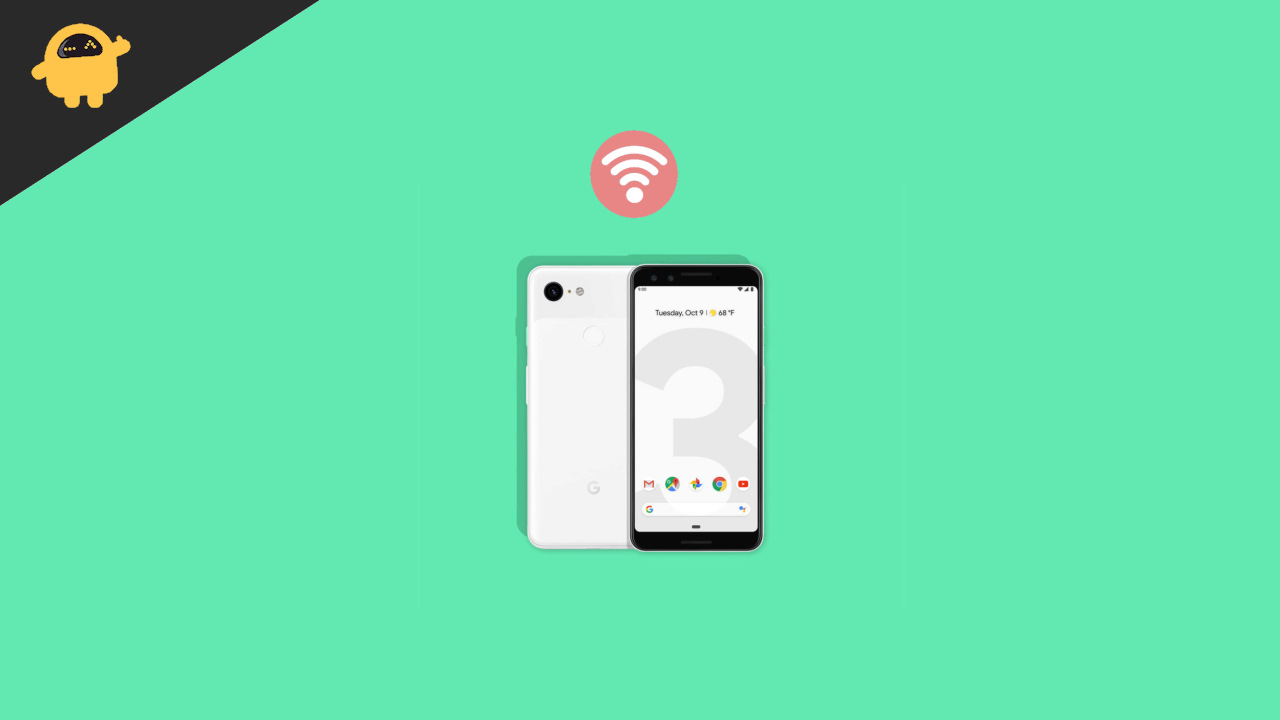 Fix: Google Pixel 3 XL WiFi Won't Turn on
There are multiple reports about the Pixel 3 XL not connecting with the Wifi. Many users have reported that the Pixel 3Xl Wifi is not turning on. If you are one of the users, this article will surely help you.
Method 1: Check if your device is up to date
Sometimes there may be a glitch with your recent updates, which is blocking one of the functions of your smartphone and unfortunately, your Wifi is that one function. You can fix this problem by checking for updates. However, Pixel devices are automatically set to receive the newest Android updates. But you can check your updates manually too. Here is how you can do that.
Connect your Pixel 3 XL to the internet

Open the Setting of the device

Scroll down to the bottom and tap on System

Tap on Advance or Tap about the phone



Tap on the System Updates

Follow the screen directions. You will see your updates and also if you need to download one.
Method 2: Look for the third-party App
If your device is up-to-date and still your wifi is not turning on. You can assume that there may be some third-party application that is causing the issue with the Wifi.
While knowing this issue on normal day-to-day use is difficult. But there is a way to find out if the third-party app is blocking your Wifi functionality. Turn on your device in safe mode. Follow the below steps
Press and hold the power button of the Pixel 3XL

Now on your screen, Touch and hold power off

Tap OK



You will see a "safe mode" at the bottom of your screen
The safe mode will block any third-party app from functionality and will run only the application which came out of the box for the smartphone. So, if the Wifi is working fine in the safe mode, then one of the third-party applications has the problem. Now you have to manually uninstall third-party applications one by one and see if the Wifi turns on or not.
Method 3: Reset Your Network Settings
Clear your network settings to default settings, and see if this solves your Wifi issue. Follow the below steps to reset your network settings.
Open the Settings of your device

Look for the system and tap on it

Tap on Advanced.

Tap on Reset, and a drop-down menu will appear



Tap on the Reset Wifi and Network settings

Reset, and reconfirm it by entering your PIN/Password/Pattern

Tap on the Reset settings
Conclusion
This is the ultimate fix for issues where Google Pixel 3 XL WiFi Won't Turn on or won't connect. But if the above methods are not helping you at all, then the problem is not the software. The only one who can fix this is the service center or any other outlet that services the pixel device. We can not troubleshoot the hardware part at home.