The Google Pixel 6 Pro has made a good start right with its launch. Within the smartphone world, it presented everything that brings it into the category of one of the best smartphones of the year. However, despite whatever promises it made, like any other smart device, it too has welcomed some minor glitches and errors here and there. And one such error we are going to talk about today is the Boot Loop problem.
As per the Google Pixel 6 Pro users, their phone Stuck on the Boot loop and kept on restarting again and again. Because the problem is arising right at the Startup window of the Pixel device, users find it a little difficult to cope up on their own. However, after looking upon the matter, we have found some possible solutions for the same. For knowing more about it, keep reading.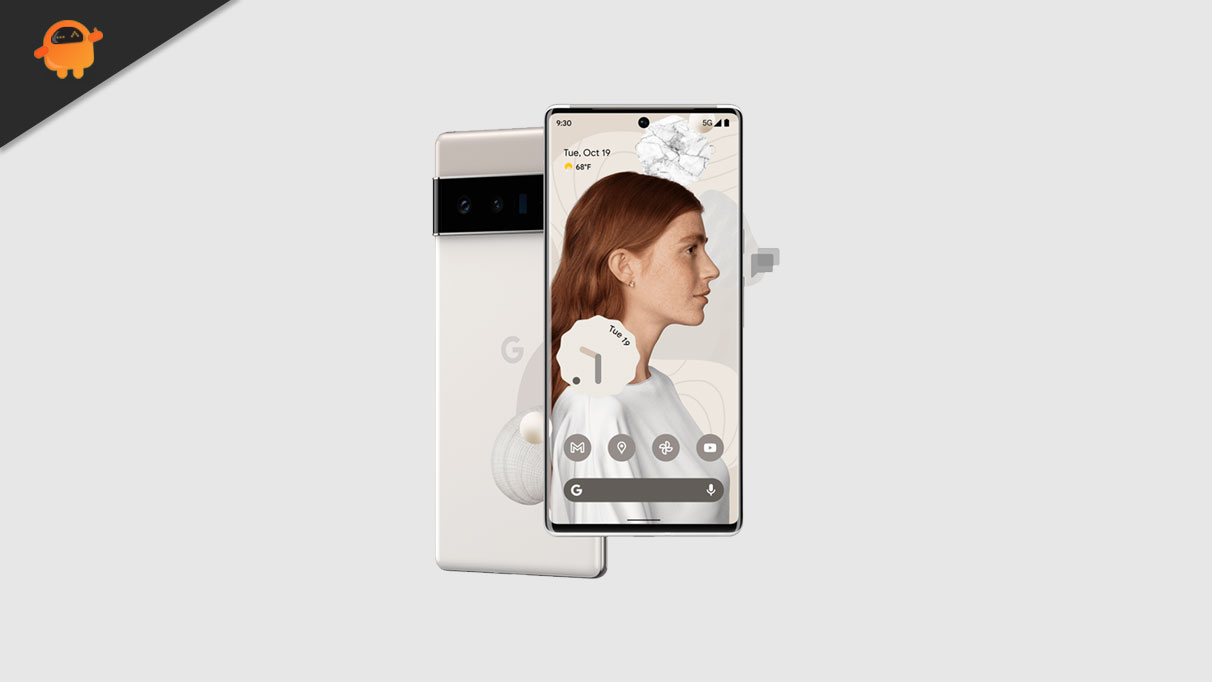 How to Fix Google Pixel 6 Pro Stuck on Boot Loop Problem
Going forward, we have explained reasons as well as solutions that can rely upon several conditions. Have a look:
Boot your Google Pixel 6 Pro device from recovery mode
If you are not familiar with the reasons that have led your Google Pixel 6 Pro Stuck on Boot Loop Problem, then at first, simply try to boot it. The solution has helped a few users and may prove successful in your case as well. Here's how you can do the same:
While your Google Pixel 6 Pro is still off, press and hold the Power and Volume down button altogether.
Now once you sense vibration on your phone, release the buttons.
Further, after seeing the Android icon on the screen, press the Volume down button and hold until the Recovery Mode option appears on your device screen.
Now press Power and Volume up buttons altogether and then select the option Reboot system now.
At last, press the Power button to confirm and continue.
Google Pixel 6 Pro Stuck on Boot loop problem (Keeps Restarting)
If your Google Pixel 6 Pro has stuck on the Boot loop, there could be many possible reasons behind that. Here are a few of them discussed with their possible solution,
Due to Hardware Malfunctioning
Solution: Instead of using any quick method, in any case of Hardware Malfunctioning, always reach your nearest Google Service center.
Due to the Application/ Program and Software issue
According to a few suffered users, their Google Pixel 6 Pro has Stuck on Boot Loop right after they install a new application, new application update, or a software update. The problem here clearly lies with the application, thus removing the same or the update might help.
However, because you are not able to use your phone normally, here we suggest you perform a Factory Reset.
A Factory Reset will definitely resolve the startup screen stuck on Boot loop issues, though remember it will also erase all your data. Hence only follow the fix in circumstances where it is the last resort, and you can handle losing your phone data.
Here is how you can perform a Factory Reset:
Firstly, press and hold the Power button for a few seconds and turn Off your mobile.
Further simultaneously hold the Volume down and Power key for a few seconds or until it launches a new screen on your device.
Use the Volume key to navigate and then move to Recovery mode. Now press the Power key and select Recovery mode.
Further, as the Android bot image becomes visible, press and holds the Power button.
Then press the Volume Up button and at the same time release the Power button.
Again, move to Wipe data/factory reset (using Volume key) at the Android recovery screen and then click on Yes to confirm.
Now, wait for the factory data reset process get completed.
Then select Reboot System Now option.
Your Google Pixel 6 Pro has been reset now.
Lastly, open your device and check whether the Boot loop problem exists or if it has been resolved.
If your Google Pixel 6 Pro won't boot up after an accidental drop
For users whose Google Pixel 6 Pro is not booting up after an accidental drop, the issue here is purely Hardware. And as we mentioned above as well, for hardware issues, consider visiting the nearest Google service centre instead of working it on your own.
At the end of this article, we hope the information above will help you in getting through the Google Pixel 6 Pro Stuck on Boot loop problem. Though, if still, the common fixes do not work for you, then there isn't a better solution than letting the professionals do their job. If you have any queries or feedback, please write down the comment in the below comment box.