What could be worse than wifi problems and there are many to name such as wifi isn't connecting or wifi connected but the internet is not working or the internet on wifi is too slow or keeps cutting off randomly and what not. Most of the users use wifi when at home or office or at any restaurant, etc to Instagram, Facebook, WhatsApp or do some official jobs like writing reviews for a food blog, etc. Wifi has become an integral part of our life because it is cheap and reliable compared to the mobile data which is not so cheap and not reliable either. So, what do you do if you are facing wifi problems on your Coolpad smartphone? Well, we tried to answer the question with several methods that we have listed below that could help you get out of the problem and use the wifi again.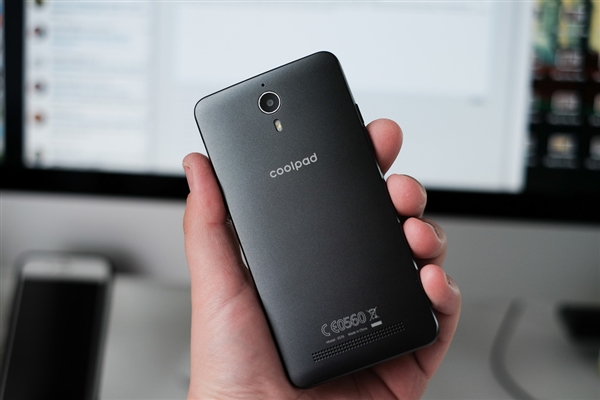 Quick Guide To Fix Coolpad Wifi Problems?
Toggle Wifi on the phone
Isn't wifi turning on? Why don't you toggle it twice or thrice and that will give it a push to start right away. It happens many times that when you tap on Wifi icon from the notification panel, it doesn't activate itself due to any minor issue that might have occurred when turning on. The quick fix is to tap on the icon again (that'll turn it off) and then, tap on it again to turn it ON. Repeat the procedure twice or thrice and check if the wifi is connecting or not.
Toggle Airplane mode
This is an alternative method if the wifi doesn't start or if it doesn't connect to an available network. Simply drag down the notification panel, tap on the airplane mode or the flight mode and toggle it OFF. Repeat the same procedure multiple times and then, check if the wifi problems that you are facing is fixed or not.
Toggle the Wifi router
Still can't get the wifi connection? It's time to toggle the wifi router instead but only if it's at your home or office when you are authorized to do it. Simply turn off the router for a second, then turn it ON and check for network reception.
Reboot the phone
If the wifi is turning on or the internet isn't working even after the wifi is connected, try this simple looking but a powerful hack. Long press the power button and turn off the device and wait for a second. Now, press the power button and turn on the phone and then, the wifi problems must eliminate right there.
Check for intermittent issues
In all those previous methods, you were trying to connect to a wifi network and even if you got connected, the internet working. Could it be because of an intermittent issue? It is quite possible that the internet service provider (ISP) might have stopped or limited the internet service due to temporary maintenance or upgrade work for which, you must have received a prior intimation. If not, check with the ISP where you can get the required information if there are any intermittent issues or not. If yes, then you have no choice but to wait for it to be restored but if there are no intermittent issues from the ISP's end, you can ask them to come for troubleshooting in case if the router isn't responding well or there's something wrong at your end. You can also proceed with the methods given below in order to find the solution to the wifi problems.
Forget and reconnect to the network
This might or might not work since it's effectiveness differ greatly but if you have trouble connecting to a wifi network for which, the password you know, then why are you even trying to reconnect. Simply forget the password and then, try to connect by entering the password again and that must get you started with the wifi network.
Delete a few paired wifi networks
Your phone is unable to detect a wifi network or it isn't finding a new network, what to do? Go to Settings >> Wi-Fi and check how many networks are paired. It is possible that your Coolpad smartphone allows 'n' pairings on wifi and you have exceeded the list which is why the phone isn't searching for a new network. You need to delete one or more pairings that will enable the phone to search for the available networks so that you can connect to it.
Use static IP instead of DHCP
If the connection isn't reliable or if the wifi keeps disconnecting itself randomly, you must switch from DHCP to static IP that would also fix the prolong 'obtaining IP address' issue if you have seen it.
Firstly, open the Settings app on your phone and proceed to Wireless and Networks.
Tap on Wi-Fi settings.
Now, tap on the menu key or it would be implied with two or three vertical dots to tap into the Advanced menu.
Here, you can spot an option to use static IP after which, you'll have to enter details such as IP address, netmask, Gateway, DNS1, etc to register and use it.
Update router's firmware
The router that you are using too has a firmware that may need to be updated if it isn't functioning optimally as it should. You can check out for an available update on the route's official website.
Update Android OS
Outdated Android firmware can introduce a number of problems and there are simply a lot of problems with that name. This is why it is advisable to update the firmware as and when the updates are available to you. If your phone is out-of-support, you can check out other options such as custom ROMs or you can also roll back to the previous Android version which will be more stable.
Restore the phone to its original factory settings
Still can't fix the wifi problems? It's time to restore the phone to the original factory settings for which, you'll have to follow the procedure mentioned below.
Power down the phone to commence the procedure.
Now, press the volume up button and power button simultaneously and hold it until the recovery mode window or say, Android logo doesn't appear on the screen.
The protocol to use in the recovery mode is simple, press power button to select an option and use volume rockers to toggle between the options in the menu.
Select 'wipe data/factory reset' and then, select 'Yes — delete all user data' on the second screen and that must initiate the factory reset procedure.
Once it is over, restart the phone and then, set up and verify if the wifi problems have been sorted or not.
Get yourself a wifi receiver
If you are living somewhere there is no proper wifi signal or if you bought a router with less capacity and want to extend it, you can use external wifi extenders or receivers that will help amplify and broadcast the amplified wifi signals even in the farthest corner of the house from the router.
Talk to an expert
I wouldn't recommend leaving the problem as it is wishing that it will be resolved by itself because wifi is an integral part of a smartphone nowadays and therefore, you must report the issue to a nearby service center or look for an authorized service center if you are looking to keep the warranty of the device intact.