We know it is annoying when the wifi goes out when you are surfing on Facebook or on your favorite news website or YouTube, etc. This calls for a term called wifi problems and there's a number of things that can go wrong when you are browsing on wifi and let us skip the privacy, security part and move towards components and elements that would affect it's connectivity and access to the internet which is by far the most annoying things for phone addicts (no offense) and users these days. Here are few ways you can try to get that wifi connection back if it is lost or if it randomly connects and disconnects or if the strength is poor or not sufficient to load websites and so on.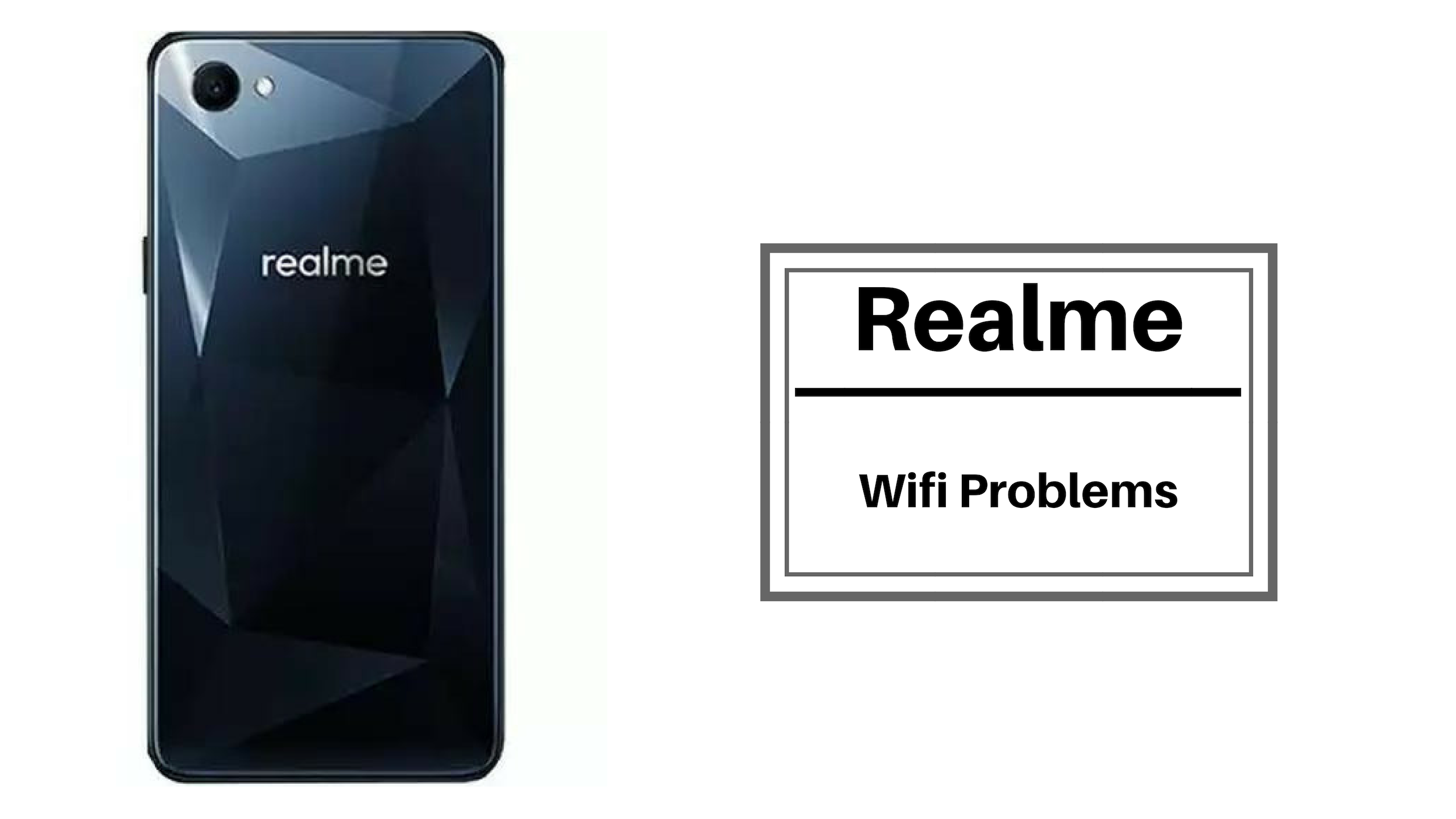 How to fix Realme wifi problems?
Reboot the phone
What's mightier than a sword? If you are talking in gadgets lexicon, it I surely a blow to the power button to reboot the device and that is a powerful blow that fixes most of the software or network related issues that you come across. Simply long press the power button and select reboot device or phone from the dialog box.
Toggle the wifi switch
Smartphones have shortcuts that make it easier for users to grab a feature and use it or toggle it as needed. Notification tray is filled with all the shortcuts and of which, wifi is one of the most recognizable features that allows a user to turn on and turn off wifi service and a long press on it could actually open all the wifi-related features without further ado. In this instance, since you are reporting wifi problems, you need to toggle the wifi on your phone so that it forces any bug out and allow the internet to work hassle-free.
Try airplane mode
Airplane mode actually restricts any incoming and outgoing network reception. Basically, the airplane mode jams all the networks upon activation and suspends the block when deactivated. This has a major advantage for any network-related issue such as the Wifi problems that we are talking about such as wifi isn't connecting or if the phone is unable to search for an active wifi network, etc. Turning on the airplane mode will probably restore the wifi reception in most cases but if not, the other methods included in this guide will surely help you overcome any wifi-related issues.
Restart the router
You might have heard that even the router collapses to perform sometime when turned on for a longer duration. For this, you need to restart the router by turning off and wait for few minutes before turning it back on. This must refresh the router and resume the services as well.
Check for intermediate issues
What if all the hardware and software components are working properly but there is no internet access? This is called the intermediate issue where the internet is not available from the ISP's side which is a common problem is most places around the world. It normally fixes simply by calling a customer representative and refresh the connection.
What to do if the signal strength is weak?
This could happen due to a lot of reasons such as the distance and obstacles in-between are the greatest threat to the signal strength. Obstacles like walls, objects that are hard to penetrate for radio waves which are how a wifi router transmits a signal to a receiver or a phone. Based on which type of router you have picked, you can change the distance between the router and the receiver while trying to minimize obstructions from walls, doors, windows, etc that can cause a lot of disturbance.
Use a wifi signal booster
A lit idea to bypass these types of wifi problems is to install a wifi signal booster that would actually amplify the signal strength so that you can safely browse on the web without any hassle. Although this is a small investment, if you have set up wifi router in an area that attracts disturbances and obstacles, you need to place the booster in a place that will transmit an amplified signal all across the premises or as per its capability.
Forget & reconnect
Many times, a smartphone fails to register a saved network which is annoying. A simple solution is to forget the network, wait for a second, and reconnect it using the same password you entered earlier although this also means if you don't know or remember the password, you wouldn't be able to connect it is a one hell of a solution to curb Realme wifi problems and it works.
Move over from 2.4GHz to 5GHz frequency band
We usually use 2.4GHz network while there is a broader, faster 5GHz frequency band available too which is known for its higher speeds at a shorter distance. You can toggle your router's setting to move towards the higher 5GHz frequency if it supports or upgrades to a newer router to get a faster network.
My internet is too slow/poor
Why do people connect to a wifi? Because it is cheaper, reliant, and faster than any mobile data network. But when the internet over wifi is slow, it literally throws itself in front of a train because people hate a slower wifi and would rather move to mobile data. But it could happen if there are too many devices connected to your router. You can go to the router's settings to check how many devices are currently active and curtail or block some devices to gain faster internet speeds and it works. Also, a distance between the router and your device is crucial to dictate the speed of the internet so try to minimize it as possible.
Clear cache files
There are more than three types of methods to deal with the excessive and easy to corrupt cache files which are stored by the system to quicken its processing power which it does but also introduces a number of problems such as slow performance, screen freeze, etc. Thus, it is ideal to get rid of all cache files at least once a week to keep the phone performing at its optimum output.
First up, download an app such as CCleaner which usually clears all types of cache files within seconds without going through any procedure that we have quoted below. The next method involves going to the Settings app and navigating to Memory (Storage) >> Cache Memory and delete it. Similarly, the third method requires the user to navigate to Settings > Apps and proceed to the downloaded section where he/she can press on 'Clear Data' and 'Clear Cache' and the procedure is done. Finally, you are required to boot into the recovery mode and select 'wipe cache partition >> yes' that concludes this particular method.
Restore factory
Anyone who is looking for the ultimate do-it-yourself solution to this problem will cling to the restore factory method pretty easily. It deals with a lot of software-related issues and has a proven track record of resolving it but it is also related to erasing all the data ever stored on the system means that you'll have to take a backup of data before doing so. Note that the given procedure is analogous for the previous 'wipe cache partition' method.
First of all, switch off your device.
Now you need a minimum battery of 50% after which, you can press both power button and volume down button together for 10-15 seconds.
This will allow the phone to boot into recovery mode.
You need to use the power button to confirm an option while the volume rockers will enable with toggling through the menu.
Search and tap on 'clear data/factory reset >> yes — delete all user data' and that must resolve the problem.
Ask for help
This is probably the last thing you can do if you have gone across all the methods listed above although these are just a few and there are more to accommodate in this category. So, if all fails, you need to report the problem to an authorized service center where you'll get to know the error or damage, if any, as well as a fix for the problem at a premium if the particular component or repair is not covered in the warranty. On the contrary, reporting to a third-party service center could halve the charges to be paid but it will also nullify the warranty so you'll have to think well and then decide although we strongly recommend going through the official service center.