I would feel angry if my wifi is not working and that goes for everyone who relies on Wifi for all their day browsing, playing, and downloading off the internet. Well, today we are tackling the Tecno wifi problems on GetDroidTips which is a severe issue since there are several aspects that can cause the wifi connection to break abruptly and randomly or the phone might lose wifi connection and regain it automatically of if the wifi is not too strong and more. Although most of the issues can be solved pretty easily, there are some issues that require you to tweak software or hardware components and guess what, we have it covered right here so read the blog to know more.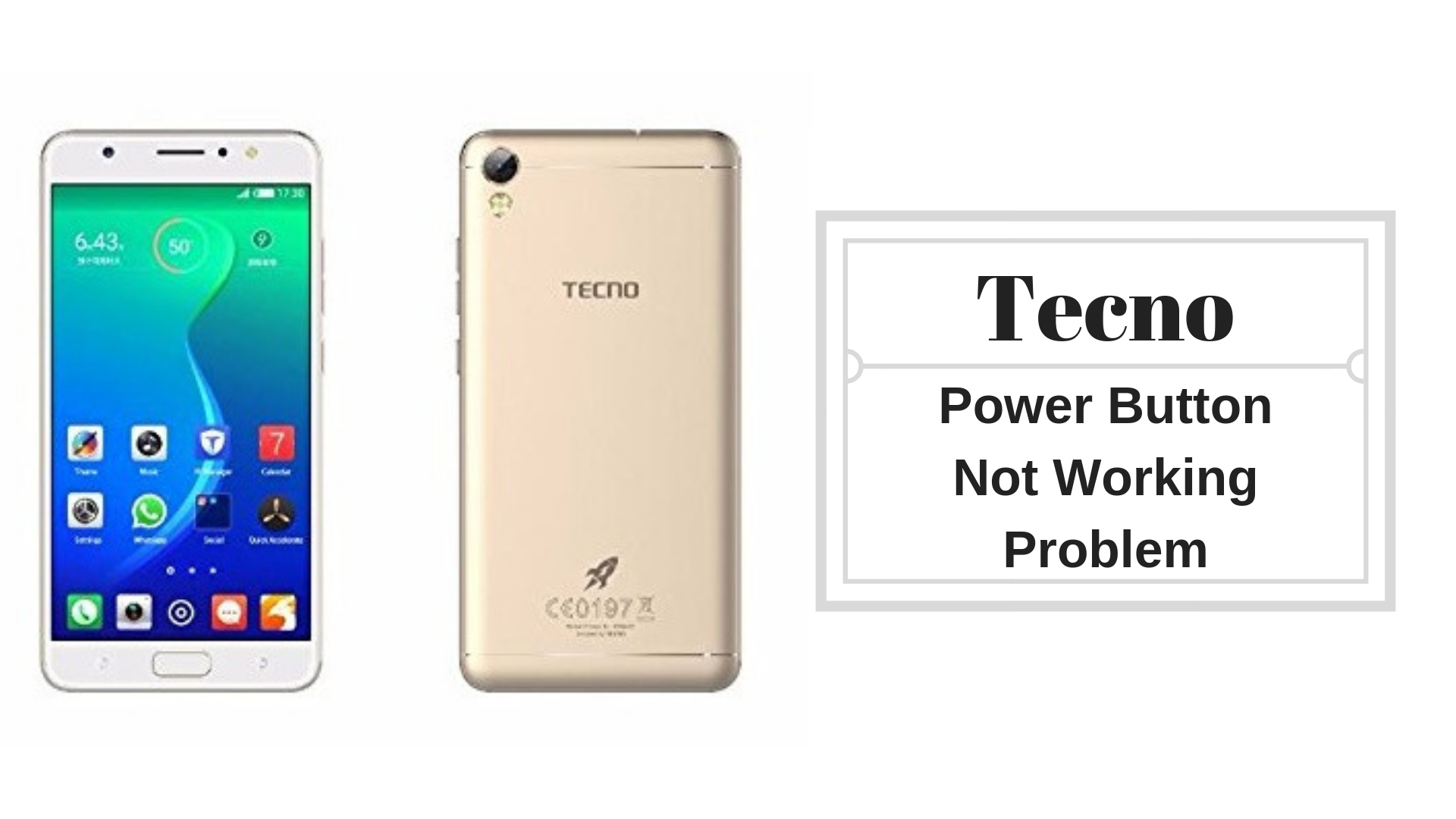 How to fix Tecno Wifi Problems?
Here are a few ways you can attempt or fix the wifi problems on your device using some hacks, troubleshooting techniques, methods, and others.
Method 01: Simply reboot the device
As said, this is easy. You need to reboot the system and that must resolve the temporary wifi issue such as if it's not connecting or if the phone isn't detecting an available network, etc. Rebooting the device pulls away all the strain on a system relieving it from all working processes and apps both in fore and background while other freeing other resources creating a lot of free space and resource. The reason is overloading which must have caused the wifi to not work properly but now, it must.
Method 02: Toggle wifi switch on your device
If you don't want to reboot the device due to xyz reasons, you can still toggle the wifi switch on your device that'll turn off the wifi and turn it back on. This will jumpstart the wifi service on your device making it easier for the system to register that wifi has been initiated and it will connect to a nearby available wifi network asap. If not, try clubbing it with the Method 03.
Method 03: The Airplane Mode
Also known as the flight mode, airplane mode restricts all incoming and outgoing connections which are a prerequisite when boarding a phone or saving that last bite on battery. Now, you can employ the same airplane mode to work in conjunction with Method 02 to enable proper wifi connection. This will surely disconnect you from cellular networks for a second but it will jumpstart the wifi services on your phone and hopefully, the wifi problems that you are facing will be averted.
Method 04: Turn off the router
Could it be possible that instead of the phone, the router is overloaded or overworked? Well, the answer is yes. Since we tend to keep the router turned on for days without giving it a test, it will subject to random disconnection to the network or the internet might not work properly or not at all at sometimes. This is why it is ideal to reboot the router at least once a day which is although a lot but it is a preventive measure. But to make sure that it is not irritating you, try rebooting it on alternate days and check the performance.
Method 05: Verify for any intermediate errors/disconnection
Most parts of the world have plenty of ISPs providing seamless wifi internet services at all time. But call it for maintenance or a temporary issue, there could be an intermediate issue from the ISP's side which is why you are facing poor or no internet access. This problem is fairly easy to gauge. Check if the renewal date is not 'today' when the internet has been disconnected. Further, use another phone to verify if the problem is the phone or from the ISP's end. Further, check with the ISP if there is a temporary blockage in the network and ask them to fix it.
Method 06: Stay close to the wifi router
Are you sitting far from the router? Depending on various factors, the position of the router can play a vital role in the network reception on your phone. The higher it is placed, the wider and strong network it will transmit while placing it towards the ground will have an adverse impact on the same. This is why you need to place the router at equidistant from wherever you use the phone or laptop connected to it to get better wifi speeds.
Method 07: Check for interferences
Similar to distance, interferences, and obstacles can cause a lot of attenuation and errors whilst browsing the web on a wifi network. As a straight up rule, a wall usually halves the connection speed while the number of obstacles can cause the wifi signal to suffer a lot. I use Wifi Analyzer to verify how much strength of my wifi router is available at my disposal where I usually use the phone. I found that the obstacles like walls and doors resulted in only 50% of network reception. You can find sweet spots across the house or office using the same tool and enjoy seamless internet browsing experience without hassle.
Method 08: Purge all cache & data
Cache create a lot of issues when it comes to performance, working of apps and services on a smartphone. This is probably why it is highly recommended to purge all types of cache files whenever a phone starts acting a little weird.
There are multiple ways to clear cache files. First of all, you can use cache clearing apps like Clean Up, CCleaner, and likes. These apps are efficient in terms of clearing all cache files at a single go. Further, you can clear app cache manually by navigating to the Settings → Apps → Downloaded. Here, you need to tap on apps one-by-one and tap on both 'Clear Data' and 'Clear Cache' buttons right away.
Further, to manually clear storage cache, go to Settings → Storage → Cache Memory and delete it right away. Finally, the last method available is to boot into the recovery mode and tap on 'wipe cache partition' to clear the same.
Method 09: Disconnect & Reconnect
If you are finding it difficult to connect to an already saved network due to any reason, you can try this method. You need to disconnect the wifi network, probably forget it if you know the password and wait for few seconds. Now, connect to the same network again and it must resolve the wifi problems that you were facing right now. Also, remember to delete a few saved networks since there is a limit on how many networks can be saved on many smartphones disallowing the user from registering to a new wifi network.
Method 10: Restore factory
This may be a big step to take as it completely erases all data ever saved on your phone but hey, you can always take a backup beforehand and continue restoring the phone to its original factory settings. To do it, you need to follow a specific procedure based on your make/model and here's how you are gonna do it.
The first step is to turn off the phone and wait before jumping onto the second step.
Now, you need to press two buttons simultaneously i.e. power button and volume up button.
Hold onto the keys until an Android logo appears on the screen and then, release it.
Now, follow the instructions regarding navigation mentioned on the top of the screen.
You need to select 'wipe data/factory reset → yes — delete all user data' and that's all you need to do to restore the phone.
Method 11: Get help from ISP/service center
If you think the problem is from the ISP's end, you can call their technicians to check if what's causing the wifi problems. On the contrary, if you think the problem is on the phone but you can't figure out what it is, seek help from authorized service center from Tecno or its partnered stores to get a proper resolution. You can also visit a nearby third-party service center but I would suggest an authorized center where the product warranty will be intact.