Trouble connecting to the Wifi? You already connected to a wifi network but can't access the internet? We got your back. Wifi is one of the many essential features that your Vernee or any Android-enabled smartphone provides. People spend most of their time on Wifi since it is a viable, inexpensive, and widely available alternative to mobile data packs which are comparatively slow and expensive although handy and can be accessed on the go. In this extract, we are tackling Vernee Wifi problems and how to fix any and every wifi related issue that you might be having so simply read along to get the best of it.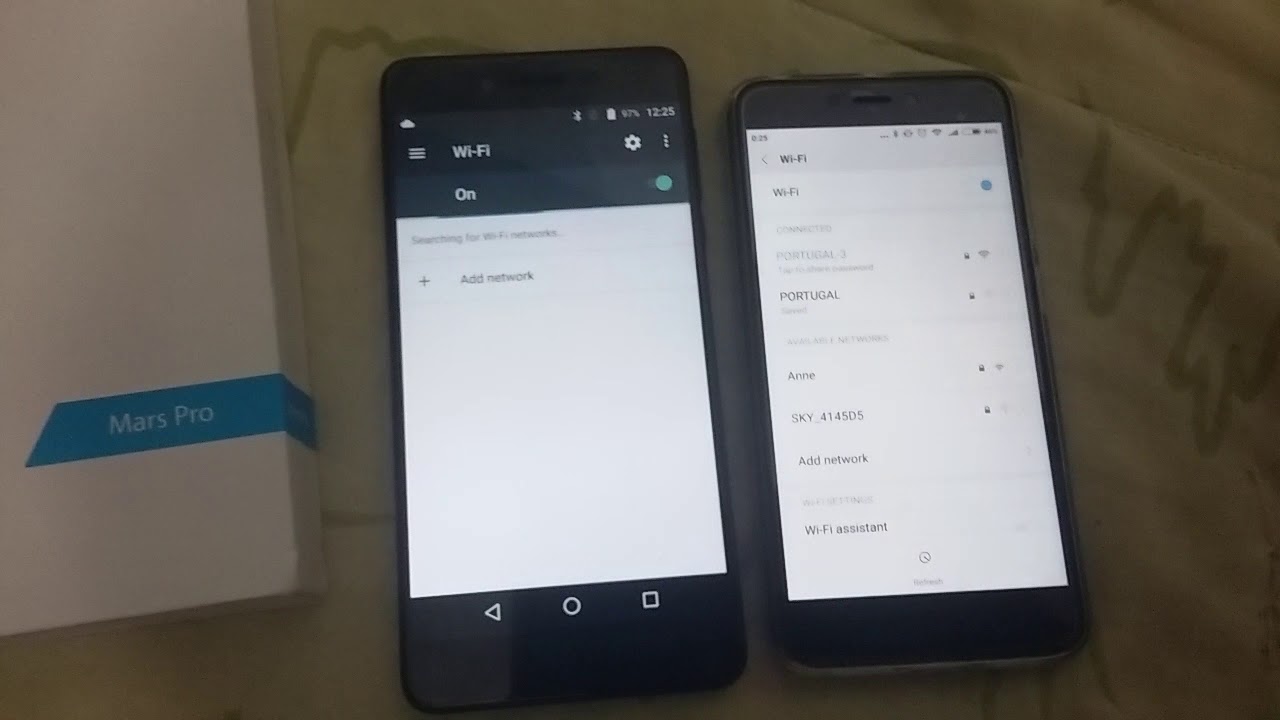 Quick Guide To Fix Vernee Wifi Problems
Check if wifi is switched on or not
Its funny but true but many people forget to actually turn on wifi when they want to use it and then often complain that the internet isn't working. Another situation can be, you already turned on wifi but due to any reason, the wifi was unable to turn on. If you want to check if the wifi is turned on or not, you can spot a wifi searching icon on the upper notch or you can open the wifi settings using the notification tray to check out. So, simply tap on the wifi icon and there you go, you have turned on wifi on your phone.
Toggle the flight mode
If you are finding it difficult to connect to a wifi network, airplane mode will come to your rescue. When you turn on the flight mode or as people know it, airplane mode, they have actually disabled all incoming and outgoing connections and all types of networks including wifi, cellular, etc which is very helpful when you are on a flight due to safety reasons. There are plenty of applications such as when you need to save that last percent of battery or when you no longer have cellular network while traveling, etc. But, it can be used to kickstart wifi whenever you are undergoing connectivity issues. Simply turn on the flight mode, wait for few seconds around 20 to 30 seconds and then, tap on the flight mode icon again to disable it. This must do its magic and you must be able to connect to a wifi network soon.
Check if there is an authentication problem
'Authentication problem' is not new for any smartphone users. If you are trying to connect to a new network or an existing network with a password, you might have entered a wrong password and since all the passwords are written in asterisk format by default, issues are imminent. If your phone shows such error, open the wifi settings, forget the network you want to connect and wait for few seconds. Now, tap on the network you want to connect, enter the password but now, click on 'Show Password' which is available only on Android smartphones. Once you go through the password, press the connect button and there you have it.
Wifi and the various Vernee wifi problems
Wifi is a feature on your phone and it has its own pros and cons. We are talking about the types of errors that you will find in the list of Vernee wifi problems such as the phone is unable to find available networks, obtaining IP address for prolong period, wifi is connected but there is no internet or wifi keeps getting lost repeatedly. These all issues can be resolved by refreshing the wifi on your phone. You can delete cache memory on storage and wipe off cache partition from recovery mode to get rid of such issues. If the phone isn't able to search for available networks, try to reboot the system once and try again. If the phone is connected to an available wifi network but the internet isn't working, unplug or power down the router for few seconds and then, try to reconnect it.
Check if you have a working internet
A lot of times it happens that you connect to the wifi network successfully but the internet ain't working. The best of reasons could be intermittent issues or disrupted internet connection. Check with your service provider if there is any disruption on the internet or not and if you are using a public wifi, ask around to know about it.
Use static IP instead of DHCP
If you are finding it difficult to connect to a wifi network or if the connection is lost often or if the phone is still showing 'obtaining IP address' for a longer duration, you can use static IP instead of DHCP.
Firstly, open Settings on your phone and go to 'Wireless and networks'.
Next, tap on 'Wifi settings' and proceed to the Advanced options.
Here, tap on Use Static IP where you need to enter the Wireless Networks IP address (ISP), Netmask, DNS1, DNS 2, and Gateway in order to access it.
Perform a factory reset
Also touted as the mother of all fixes, performing a complete factory reset will help you fix all the minor software glitches on your phone. So if your phone's performance has depleted over time, you can use this method which will also fix the Vernee wifi problems that you want to resolve. But before you perform a factory reset, you must know that it will wipe off all the data stored on your phone and thus, take a backup is a viable option beforehand.
Once you have a backup, turn off the phone.
Now, press Power key and Volume Up key together and hold it for some time.
Once the phone boots up, release the buttons and the system will start in Recovery mode.
Here, you can scroll using Volume buttons and select options using Power key.
Scroll towards 'wipe data/factory reset' and select 'Yes — delete all user data'.
Reboot the system once you are finished and check out wifi on your phone.
Get help from a technician
Although the majority of software-related issues can be fixed either by above-given hacks or by performing a factory reset. But when it comes to a hardware issue, there is nothing much you can do if you aren't someone who knows the internal structure and how to work around it. The best alternative is to take the phone to a technician or service center to get an overall resolution of the problem. If your phone is in warranty period, report to an authorized Vernee service center or it's service partners if you want to retain the warranty.