Realme has recently rolled out its new iteration of Realme UI with Android 12 which has new intriguing features such as theme engines, fluid space design, 3D icons and enhanced privacy. But they have missed on few core components which are essential for you to use your device in today's internet era. Many users are facing issues with Realme UI 3.0 Android 12 update where VoLTE Not Working or not functioning at all.
The issue is only caused to people who have voluntarily signed up to be a part of the early access tester group. This beta build has many more issues, but VoLTE is the most irritating one as, without this, you can't take or receive calls and internet bandwidth will also drop from time to time. But don't worry, there are a couple of ways which you use to fix this problem.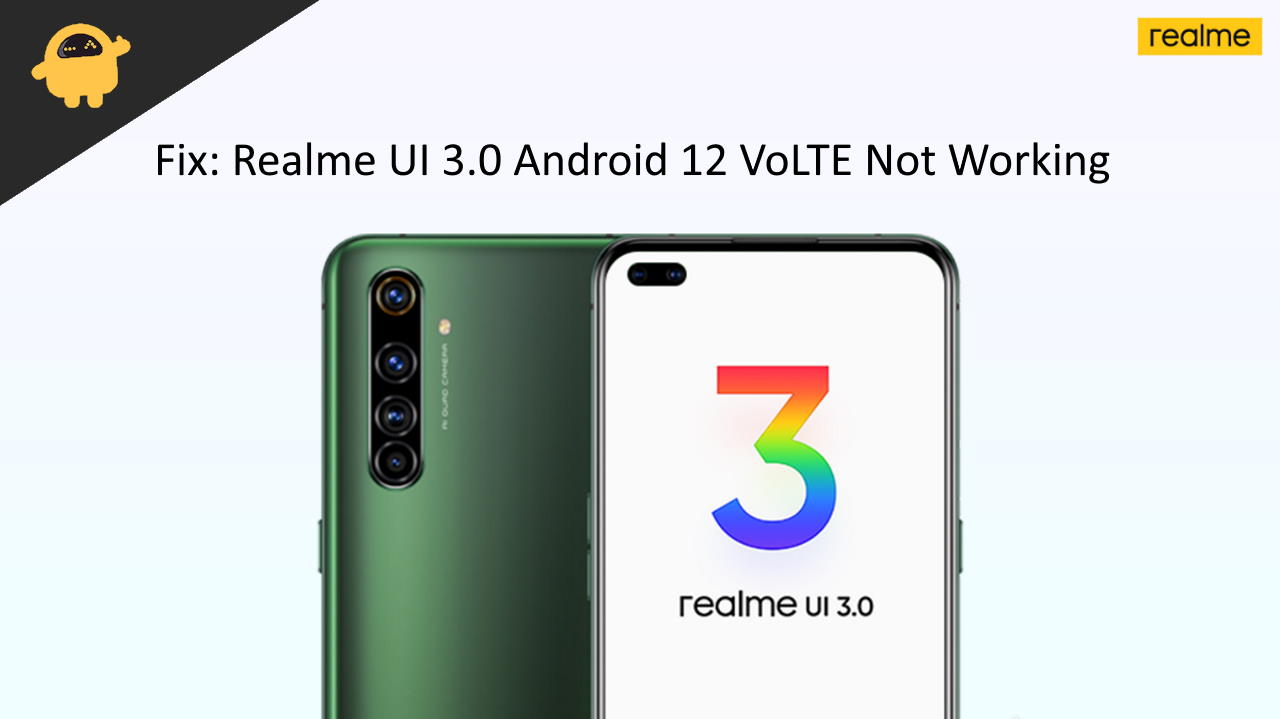 Fix: Realme UI 3.0 Android 12 VoLTE Not Working
After the update, many users are facing this issue of VoLTE as they are unable to make or receive calls. This can be a devastating situation as, without phone calls, your smartphone is just like a paperweight. Although developers are working to release a patch for the same, it will take some time. So you can try these methods below.
Switch SIM card slots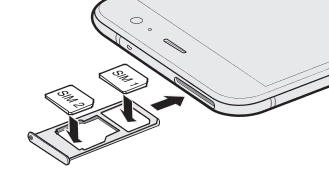 Realme devices come with two SIM slots so users can use multiple sim cards at the same time. With the new update, the VoLTE feature seems to be broken down for only SIM card in slot 1. However, you can swap your SIM card in slot 1 with slot 2 to fix the problem.
Reset Access Point
With incorrect network configuration, VoLTE mail fails to work and that's the reason for failed calls on your device. Once you reset the network settings, all such minor issues will be gone.
Tap and launch the 'Settings' app.
Now, proceed to 'Connection & Sharing' and then, select 'Reset Wi-Fi, mobile networks, and Bluetooth'.

Select 'Reset Settings' and it is done.
Toggle Between Airplane Mode
Another effective method to fix VoLTE issue is to toggle the airplane mode. Once enabled, all cellular and Wi-Fi connections are disconnected automatically. Toggling ON the airplane mode will give your phone a quick refresh from any radio transmissions, possibly fixing any impending issues with VoLTE. Disable it after a few seconds to check if this troubleshooting method worked in your favour or not.
Manually Select Carrier
The new Realme UI 3.0 update has a basic flaw in that it is not able to auto-select VoLTE networks. So you manually have to select your carrier until the issue is fixed via a software update.
Open the Settings app and navigate to Dual SIM & Mobile Network.
Select SIM 1 or SIM 2 (where you are facing the VoLTE issue.

Click on Carrier and disable the search automatically option.

It will take 3-5 minutes to search for all available networks, from the search list you may choose your carrier with VoLTE support.
Note: If you reboot your phone, you have to go through this process again.
Check for Software upgrade Patches
The issue was reported on 8th March 2022 and Realme developers are already working on releasing a fix for the same.
Dear Customer, sorry to hear that. Please visit our authorized service center for software downgrade back to realme UI 2.0. Find the nearest service center: https://t.co/k5l0lygipC
Currently, our software team is working on the same to fix network issues with realme UI 3.0.

— realme India Support (@realmecareIN) March 8, 2022
So please check for software updates and see if any pending updates are available. Updating to the latest version will fix all VoLTE related issues.
Toggle Guest Mode
Think of this as a bug that turned out to be a feature that actually fixes the problem. According to many users, enabling guest mode on the device and then switching back to normal mode is helping to resolve the problem. Although this is just a temporary fix, but you can use it until developers roll out a software patch.
Go to the settings app on your phone and navigate to User & Accounts.
Here go to multiple users and choose the Guest mode option.

Now wait for a few minutes, then turn it back to the Owner (Administrator) option.
Note: If you reboot your phone, you have to go through this process again.
Downgrade to Android 11
Since the issue is with the software update if you roll back your device to the previous version the issue will be resolved itself. Since there are multiple Realme devices with this issue, so down below we are giving easy download links for rollback files.
Downloads Section
Please download the Rollback file for Realme UI 2 – Android 11 for your device to fix VoLTE issue.
Steps to downgrade to Android 11:
Launch the File Manager app on your Realme UI 3 device
Go to the Phone Memory and navigate to the rollback firmware file which should be in .OZIP format.

Tap on that file and you should be greeted with the Update System dialog box.
Finally, tap on the Upgrade Now button and wait for the process to finish.
If you are stuck with the process, then you can refer to our detailed guide on how to Downgrade Realme Android 12 to Android 11.
Conclusion
So these are some working ways to fix the Realme UI 3.0 Android 12 VoLTE Not Working issue on your device. Please note that the developers are working to release a patch that will fix this issue. So keep an eye on software updates and make sure your device is updated to the latest version.