After any sort of Malware infection to your PC, your files are damaged, and you can no longer work on your PC easily. Most of the computer malware is designed to crash your PC or to delete sensitive data. In case you have been infected with malware, there a few steps which you can take to safeguard yourself and recover your PC from that malware infection.
Computer malware is a program that can steal, corrupt, and damage your data. There are different types of malware; some send your data to another user, others just corrupt your data or both. However. Any malware is harmful files to be on your computer. Some of the malware can spread from one user to another malware is installed on your system without your knowing. Malware also can be sent to some via image or any link. If you have malware in your system, Windows defender will notify you soon to take action.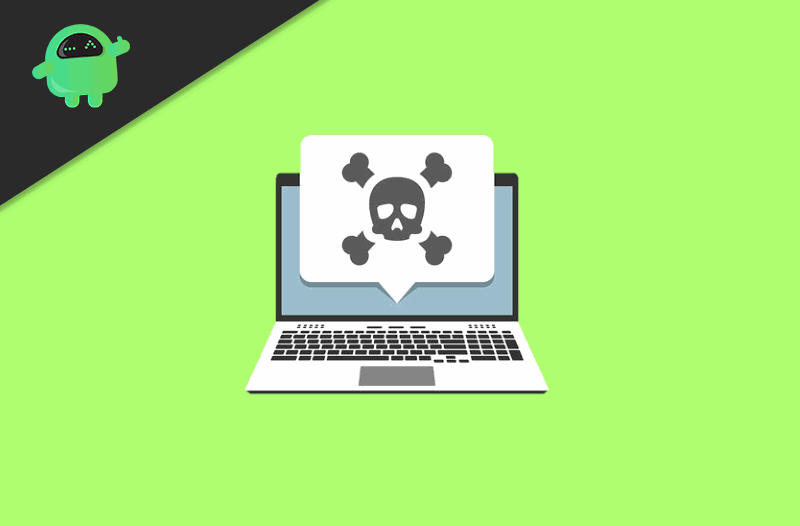 How To Recover Your PC After Malware Infection?
Most of the malware is not that malicious; the only reason they can enter to your system is because of downloading files from less secure sites. However, if your Windows are messed up by malicious malware and it has already corrupted your system. However, the only thing you can do is to recover your Pc. To know how to recover your Pc from a Malware infection, just follow the solutions mentioned below.
Solution 1: Entering into safe mode
You can enter in safe mode to prevent the malware from running on the system. In safe mode, you can also detect/terminate the malware, and you can also recover your data.
Step 1) Click on the Windows icon or press the Windows key on your keyboard. Select the Power button then click the Restart option while holding the Shift button your keyboard.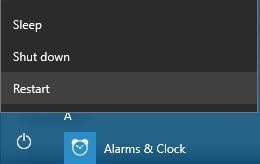 Step 2) A blue screen will appear. Select the Troubleshooting option, then go to Advanced Options > Startup Settings and click the Restart button.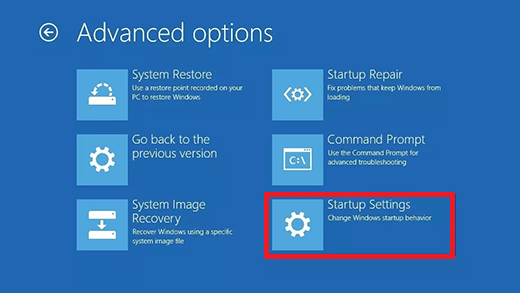 Step 3) Your Pc will restart, and there will window with a list of options, using the arrow keys to select the Safe Mode option and press enter.
Note: If you are unable to enter In Windows 10, then restart your Pc several times while the system is booting until then Automatic Repair window appears.
Solution 2: Deleting the Temporary files
Malware often hides in the temporary files and start corrupting your files, removing all the temporary files can possibly terminate the malware.
Step 1) Type Disk Cleanup in the Windows Search bar and click on the Disk Cleanup app to open it.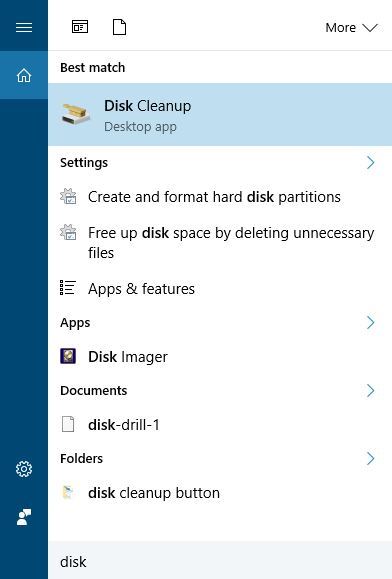 Step 2) In most cases, it is the C: drive where the temporary files are located, select the drive which you want to clear from the drop-down menu, and click the OK button.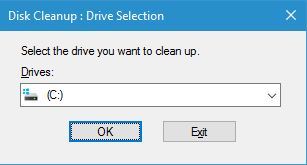 Step 3) It will now scan your drive for all sorts of files, so wait some time.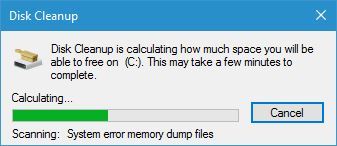 Step 4) After it had scanned your drive, a window will prompt with a list of files, scroll down, and check the Temporary files option.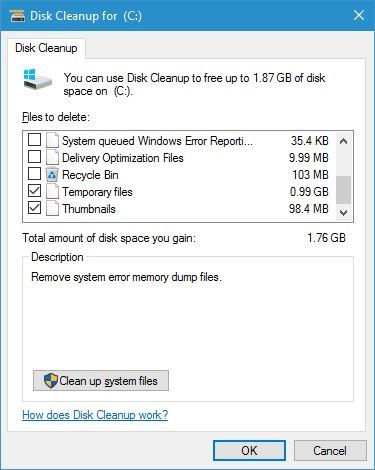 Step 5) Click on the OK button, and your files will be deleted.
Solution 3: Scanning your device with an Antivirus
You can scan your system first using the Windows inbuilt antivirus protocol. Go to Windows Settings>Update & Security, then on the left pane of the window, click on the windows Security option. Now, on the right pane, click on the Virus and threat protection option. A window will open, click on the Quick scan button to quickly scan your Pc. You can also perform a full scan. If there is malware on your drive, windows will detect it and will tell you the specific actions that are required to terminate it.
However, if the Windows inbuilt security doesn't work, then you will have to install a third-party Antivirus software like Avast Antivirus, McAfee, etc.
Conclusion
Dealing with computer malware can be petty tough. However, after a successful recovery, you can easily use your PC without any second thought. In case you have a friend whose PC is infected, then you can share this article with them to help them recover their PC after a malware infection. Also, if you install a good antivirus system on your PC, then the risk of malware infection gets reduced significantly.