This generation is pretty keen on going wireless. And why not.? With today's impressive technological advancements every one wants less complexity in their gadgets. So, that brings us to the wireless headphones and earbuds. From the last few years, these devices have been capturing the market efficiently. Xiaomi, a renowned name in the smartphone world, has recently created a separate branding for its other company Redmi. Under Redmi we already have many affordable smartphones. The company also has produced cool wireless earbuds better known as Redmi Airdots.
Today I bring you my full review of Redmi Airdots. I have been using these wireless earbuds for 6 months now. So, I thought to share my views on these gadgets. How efficient it is and whether it is worth spending a few grands on them. Make sure not to miss out on this user review.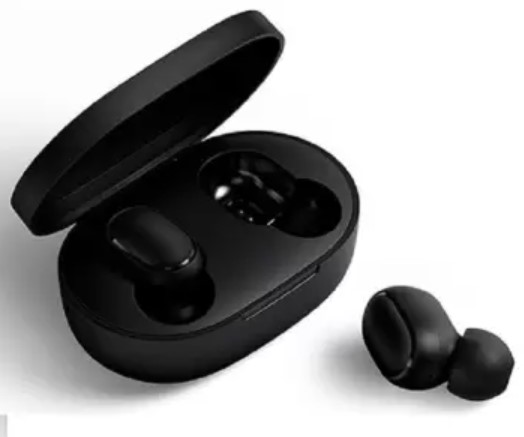 Specifications of Redmi Airdots
Before we begin with the review, here is a quick rundown of the Airdots specifications for our tech-savvy readers.
| | |
| --- | --- |
| Brand | Redmi |
| Model | Airdots |
| Bluetooth Version | Version 5.0 |
| Bluetooth Protocol | HFP, A2DP, HSP, AVCRP |
| Frequency Range | 33 feet |
| Sensitivity | 98 Decibel |
| Impedance | 16 Ohm |
| Single Earbud Use | Supported |
| Music Play Time | 4 hours |
| Earbuds Charging Time | 20 minutes |
| The Storage Case Charging Time | 2 hours |
| Charging Box Capacity | 3.7V 300mAh |
| Earphone Battery Capacity | 2 * 3.7V 40mAh |
Redmi Airdots Wireless Earbuds Review
Now, let's get going with the user review. I have rounded up my review based on various factors. I will briefly explain these factors and how they collectively affect the user experience for me. For me, the practical usability matters more than a flashing packaging or long list of specifications.
Build Quality
I must give it to Redmi that the build quality of Airdots wireless earbuds is pretty good. These little pieces of gadgets have fallen on the floor numerous times now. Every day some way or the other the earbuds do fall by mistake.
I have seen no issue with sound quality. Besides, there are no cracks or cuts on the plastic body. The charging/storage case for the earbuds has a decent plastic build too. I mean the cover has a magnetic base that helps to close the case easily. Overall the build quality is appreciable.
Design
The design is not convincing for me. You cannot simply put the earbuds in your ears. With Airdots, you need to put it and then twist it slightly and keep it in a slanting position till you feel it fits in your ears. Otherwise, it will come off the ears if you do not fix it well. I will not recommend them for your workout sessions.
They should go for a round design that entirely tucks into the ear in one go and doesn't require adjustments. The earbuds from Motorola, Sony and Samsung have a round build thus making them more compactly fitting into the ear.
Is there Any Connectivity Issues
Well, I feel the connectivity mechanism needs vast improvement. The very process of resetting and pairing the earbuds with the phones takes a good 2 to 3 minutes. Sometimes the left earbud gets unpaired automatically. It happens most of the time when I'm using them on my phone. Then I have to reset the two earbuds together, delete their profile from the phone Bluetooth and reconnect again. So much of nuisance and it's annoying.
I do not like using single earbuds as it brings me a half-baked sonic experience. Hence, I have no other choice than reconnecting the two earbuds and pair them together with my phone. A great loss of time.
If I pair the wireless earbuds with my laptop, somehow the left earbud fluctuates a lot. The connection on the left one dies time and again. This happens even when the laptop and earbuds are a few centimeters away. Reconnecting doesn't solve the issue. So, overall this indicates a lack of platform-independent performance. Maybe mine is an isolated incident, but for the price-point, I would expect better performing Bluetooth earbuds.
Battery and Charging
The battery backup of the Redmi Airdots is not at all impressive. With a full charge of 100%, and depending upon your use, on average, the earbuds will last for about 2.5 hours. This I 'm saying when you use them constantly for hours without taking off. I happen to use them most of the time in a day. The charging time for the earbuds is about 20 minutes to go from 0 to 100% full charge.
Again coming to charging, the storage case in which the earbuds duo are charged, supports an older micro USB charger. Adding to the woe, it doesn't come with a charger. It was a huge shocker for me. My phone supports the new USB-C type charging port. Hence, I did not have any charger with the micro USB connecting jack. Thankfully, my mother uses an older keypad cellphone that has a charger with micro USB support. So, I use that for charging the Airdots case.
Redmi needs to keep up with these smaller but important changes. They should procure the airdots case with the charging port that supports the latest USB-C type chargers. Otherwise, if Redmi produces future versions of Airdots, then they should include a charger(USB-c or micro USB whichever the storage case supports) for the hefty price they are charging for the earbuds.
If you take a look at other Xiaomi products like the Mi Band 4, at a lower price point, that smartwatch comes with a charger in the box.
Though the company claims the case can be charged completely in two hours, the reality is a bit different. My Airdots wireless earbuds storage case takes about 3.5 hours to charge up completely. There is a red LED that indicates active charging and then turns off when the case has a full charge.
The charge on the case lasts 1.5 days. I believe this happens because I'm using the Airdots for long periods. Maybe if you use it for less time there will be more charge left in both the case and the earbuds.
Range
The range of these wireless earbuds is pretty good. Let's say I have my phone in the bedroom with the music player on and Airdots connected. Without holding the phone, if I walk around to a space that is 2 or 3 rooms away, then there is no drop in the clarity. This stands true for both listening to music and taking phone calls. However, make sure you don't close doors if you move to other rooms. That will affect the sound and it will cut out significantly. Overall, the sound range is good and won't disappoint the user.
Sonic Clarity
The sound clarity is pretty good for the ones looking for bass and treble in everything they hear. This alone may be sufficient for some of you to buy the Airdots earbuds. The bass is pretty good and distinct. The treble gets somewhat choppy at higher volumes otherwise it's good to the ears. Again, it will depend on whether you have properly put the earbuds on your ear. The noise cancellation is great as well. It cuts out all the outside noise pretty evenly. The overall sonic experience is damn enriching but there are exceptions.
If you play games like PUBG, then the Airdots will not disappoint you at all. The sound clarity will be realistic. However, for watching TV series or movies, the sound is not that convincing. You will always feel that the sound is lacking some vibe.
Accessories
In the box, you get a user manual and some extra pieces of earpiece covers. The user manual is practically useless as it is entirely written in Chinese. I had to rely upon YouTube tutorials to pair and connect the earbuds to my phone.
I simply want to say when you are selling a product globally, make sure that the user manual has a language that everyone understands. Maybe not everyone got the time to browse through proper YouTube tutorials to set up their gadgets. I do not wish to offend anyone's language for we all love our mother tongue. However, from a global business point of view, a generic language should be used for describing a product's usage which everyone understands.
Pricing
Well, the pricing was a shocker for me given that what I was buying is a product from Redmi. Normally, we see Xiaomi and Redmi smartphones are budget-friendly in the Indian market. However, the Airdots are probably the expensive products given how compact the gadgets are and the hardware lacunae it has.
When I purchased it, this product was only available online. The resellers would import it from China and sell it to Indian customers. Even MI Indian website was not having it in their inventory back then. I remember back in October when I purchased it on Amazon, it was near 5,000 INR. However, there was a default discount which brought down the pricing to 4,000 something. Honestly, I expected the price to be somewhere within 3,000 or at the most 3.5 grands INR. After using it for some months now, I can vouch for the fact that the pricing is somehow not fair given the average user experience and the brand value of Xiaomi/Redmi in the Asian market.
As of this writing, the Airdots are currently not selling over Amazon. Though they are available on other e-commerce sites. Be aware of rip-offs and first copies. Always make sure to check that the order is fulfilled by Amazon(or any e-commerce genuinely). Do go through user reviews before making any purchase.
You may visit your nearest MI store and ask them if they can bring it down for you. From what I understood, the product was not available for Indian markets. However, resellers brought it down to India and made it available through the e-commerce channels.
My Suggestion: Should you Buy Redmi Airdots Wireless Earbuds.?
Honestly, if you need something for daily and prolonged use, I would suggest you go for something cheaper. This suggestion is for the ones with a tighter budget. If you have a flexible budget, then try for wireless earbuds from Sony or Apple. Even Motorola offers its Verve buds at the same price range as Redmi Airdots. You can try that out.
If you are a Redmi or Xiaomi fan, then you will go for the Airdots anyway. The connectivity complexity, lack of USB-c charging port and the battery backup are a big thumbs down for me. So, I won't suggest it. It's not bad. The gadget is not worth the price the OEM is charging. I mean the sound quality or range alone will not prove the efficiency of the gadget. Every factor needs to be efficient when the user shells out a few grands on a device expecting a great user experience.
So, that was all about the full user review of Redmi Airdots wireless earbuds. I hope that you found this informative.
You May Also Like,