TWRP Recovery has a lot of areas of application in performing advanced tasks and tweaks on Android smartphones, and we'll once again put it to use today. In this guide, we're going to learn how to restore back to stock ROM using TWRP Recovery on Razer Phone. If you are looking for a way to perform a System Restore on the Razer Phone, you're on the right track.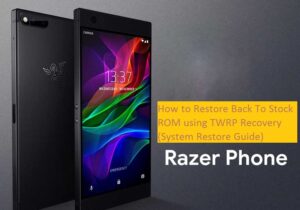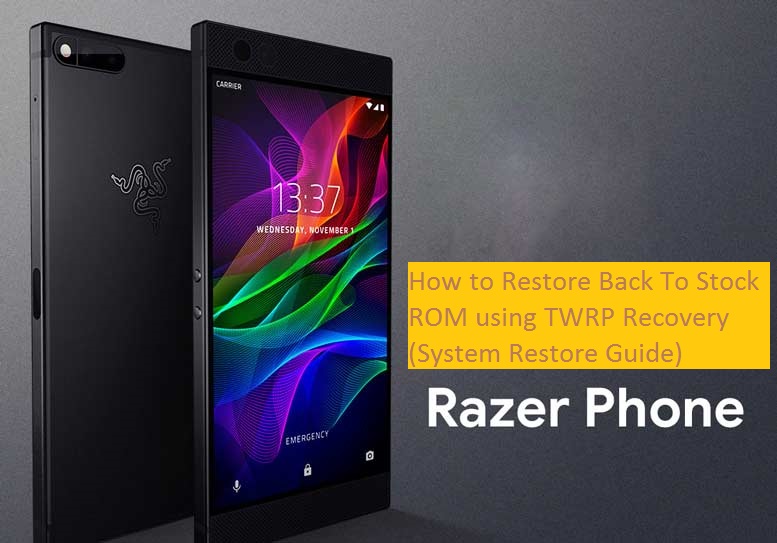 Why restore back to stock ROM using TWRP on Razer Phone?
Restoring back a smartphone to its stock ROM that shipped from factory is the best fix you can apply to any problem on an Android smartphone. Performing tweaks like flashing custom recoveries, flashing custom ROMs, rooting, unlocking bootloader and others on an Android device is risky and the possibility of bricking the device and getting stuck on a bootloop is there, and when these problems occur, restoring the stock ROM of the smartphone in question will undo all the changes you've made to it and set things back to normal. This is also referred to as "installing a clean OS".
Also, a custom ROM might not be compatible with all the default software and hardware configurations on a smartphone, so some core functionalities like Wi-Fi, Bluetooth, GPS may be broken and may not work properly, or at all for that matter. In such a situation, doing a system restore might be your last resort.
Below are some sample case scenarios in which you might want to restore back to stock ROM using TWRP on Razer Phone. These issues have been experienced in the past by users of the Razer Phone, and they were able to fix them by performing a system restore.
Accidentally flashed TWRP in the wrong slot.
Wi-Fi issues in stock ROM.
You might also want to restore your Razer Phone back to stock ROM if you wish to receive official software updates wirelessly over-the-air (OTA).
Requirements
Downloads
Process
Download the above file to your computer, unzip it and place the folder named Stock Restore 123017 into a folder named TWRP (create a new folder and rename if it doesn't exist).
Connect your Razer Phone to your PC via USB cable.
Move the TWRP folder to your phone's internal storage. You can also run the command adb push TWRP /TWRP in the Windows Command Prompt to move the folder.
Switch off your phone and boot into TWRP Recovery by pressing and holding the Volume Down and Power button together for about six seconds.
On the TWRP main menu, click Restore and navigate to the TWRP folder.
Click Restore all, and then reboot. This will be equivalent to first boot and it will take some time; when it's done, you have a clean stock ROM on your Razer Phone.