One of the primary reasons Android phones are so popular is that they come with a lot of customization. However, if you are not satisfied with that, rooting the device offers a new world of customization. You can tweak kernel settings, uninstall bloatware, and overclock the CPU speed to improve performance. Dozens of third-party apps can easily root your phone. Some of them can even root your phone with just one click. However, not always the rooting succeeds in the first attempt. Sometimes the device may enter into a bootloop state. In this guide, we'll be looking at how to fix if rooting fails or the device falls into Bootlop.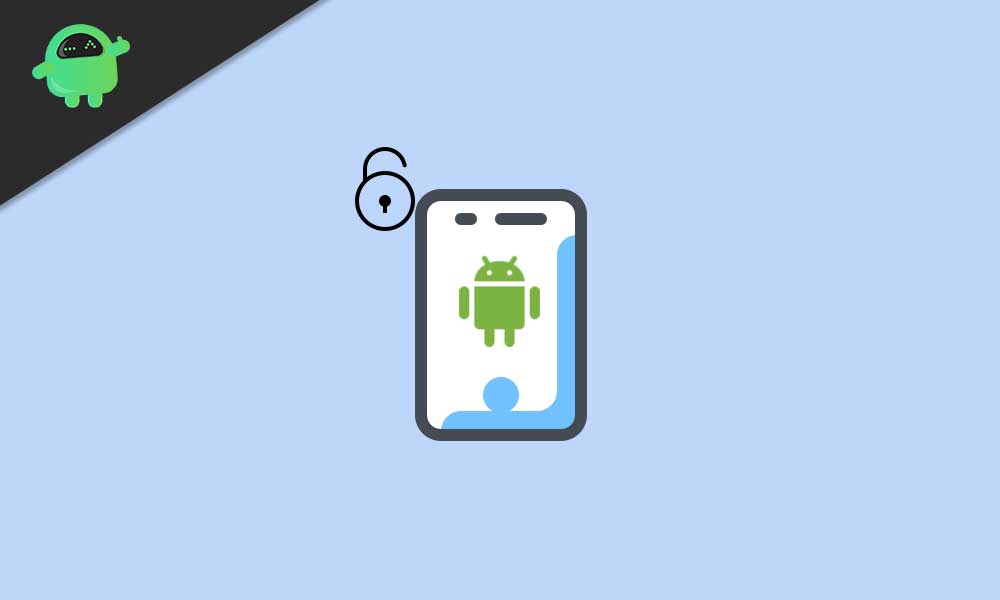 By rooting the Android phone, you can customize the phone in your own way. However, this process involves risk. Your device becomes less secure if you grant root access to unknown apps and the rooting voids the device's warranty. Hence, it is not recommended to root a device that is covered under warranty. Also, do not root your phone if you don't know the basics of rooting, like its pros, cons, risk, and benefits.
Why Does the Rooting Fail?
There are a bunch of reasons why rooting can fail on your Android phone. Here are the most common ones:
Reasons 1: The rooting software does not support your phone model
There are dozens of rooting tools available on the internet. However, none of them supports all the devices and all Android versions. Before you start rooting the device, make sure that the tool supports your device and the OS version.
If the rooting tool does not support your phone's model or Android version, do not proceed with that tool. A better approach is to look for another tool and give it a try.
Reasons 2: Your Phone Has Low Battery
If your phone is running low on battery, the rooting process may fail. It's because when an Android phone has a low battery, the operating system limits the background process. Hence, it is always recommended to have at least 30% battery while rooting the device.
Reason 3: OTA Upgrade Can Lead to Root Failure
The way you install a root package can also lead to root failure. Android phones support OTA and ICS upgrades. If you go with the traditional way of OTA upgrade, it can lead to root failure. Skipping the OTA upgrade method, what you can do is copy OTA and ICS packages to the SD card and flash the device to root.
Reason 4: You Are Rooting the Device in the Wrong Mode
Not all rooting tools have the same process to facilitate the rooting process. Some can work when the device the turned on, but some required the device to be in recovery mode. Before you try to root the device, check if the tools require entering your phone into recovery mode. If yes, boot your phone into recovery mode and then try again.
Reason 5: You Have Not Installed the Latest USB Drivers
If you are trying to root your Android phone using a PC, the process can fail if your PC does not have the latest phone's USB drivers. First, install the latest USB drivers for your phone, and then try again to root your phone.
Reason 6: You Are Running the Tool in the Wrong Compatibility Mode
Make sure you are running the tool in the correct compatibility mode. Most rooting tools work only in Windows XP mode. If you run the tool without making changes to the Compatibility mode, it might fail to root your phone.
Now that we have some understanding of why the rooting has failed on the device, let's dive into the solutions.
How to Fix If Rooting Fails, and Device Enters in Bootloop
Here are a couple of things you can try to fix if the rooting fails or your device enters into bootloop.
1. Choose a reliable Rooting Tool
There are dozens of internet tools that promise to root your phone so easily. Choosing one can be very difficult. You should not randomly choose a rooting tool. A better approach is to choose the one with a high success rate and users have trusted that. Can't find it yourself? Don't worry. Some well-known rooting tools include Magisk Manager, KingoRoot, Odin, SuperSU Root, RootMaster, ADAway, One-Click Root, and Dr.Fone-Root.
2. Check If Your Device Compatibility
In the first solution, we focused on choosing a reliable rooting tool. That is not enough. No rooting software supports all Android devices. Hence, you should check if your device is compatible with the tool. Install the rooting software suitable for your phone and give it a try.
3. Install the Latest USB Drivers
Some rooting tools require involves the use of a computer. If you using such a tool, you need to make sure that your computer has the latest USB drivers of your phone. After installing the USB drivers, run the tool and check if it can root your phone.
Download Android USB Drivers For Windows
4. Run the Tool in Windows XP Mode
As mentioned in Reason number 6, not all rooting software can work in the default compatibility mode. Many of them work only in Windows XP mode. Hence if the rooting has failed, right-click on the tool and select Properties. Go to the Compatibility tab, tap on the Compatibility mode dropdown options, select Windows XP (Service Pack 3), click Apply, and then OK.
5. Charge the Battery and Try Again
Make sure that your phone has at least 30% battery before you try to root the device. Not having a sufficient battery can lead to root failure.
6. Force Restart
While rooting, the device can enter into a bootloop state where it will keep rebooting itself. To recover your phone from bootloop state, press and hold the volume down and power button for about 20 seconds. It will perform a force restart on the phone which can fix the bootloop issue.
7. Perform a Factory Reset
If your phone fulfills all the requirements, but still the root fails, it means that there could a software bug or system glitch. The factory reset can remove all software issues from your phone as it removes everything from your phone, including photos, videos, documents, and installed apps.
Even if your phone is facing a bootloop issue, the factory reset method can fix it. You need to boot your device into recovery mode to perform a factory reset. To enter into recovery mode, turn off your phone and press the volume up button and power button until the device boots in recovery mode. This method varies from manufacturer to manufacturer. Hence, if it does not work, look up the method on the internet for your Android smartphone.
Once you are on the recovery screen, tap on Factory reset option. Check if the problem is fixed.
Conclusion
There are a number of reasons why the rooting process can fail on your phone. In this article, we looked at some important reasons. Later, we also went through some quick solutions to fix if the rooting fails or the device enters into a bootloop state. I hope you liked this article. Have a question or suggestion? Do write them in the comments below.