Winter has arrived and we know that you all are ready for the Royale High Halo. The Roblox Royale High Halo 2023 is a very interesting game based on different stories and events. In this game, you will have to guess the correct answer to the questions that have been written by the creator and the story maker. For every correct answer, you will be going to get points which will help you in getting ahead in the game.
As winter is coming, so the Royale High Halo for Winter is now up with different events. So, you are at the right place. We have listed out the answers for the Royale High Halo 2023 through which you will be able to get high points in the game. Thus, keep on reading this guide till the end to know more about it.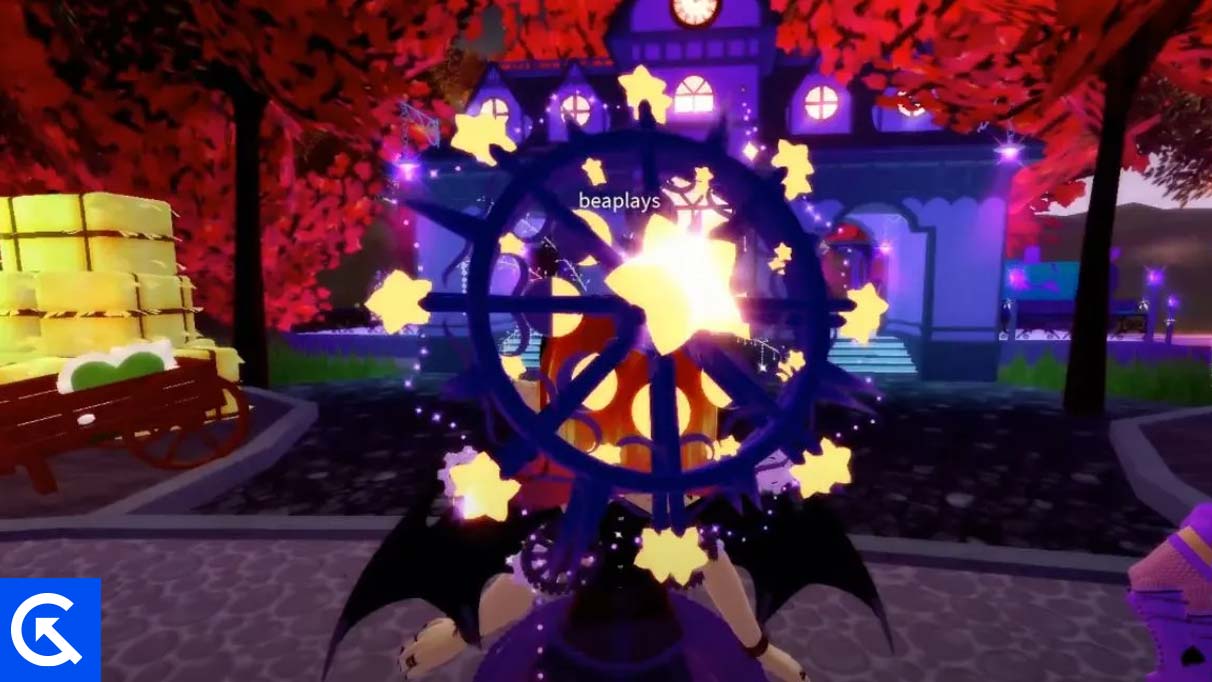 Royale High Halo Answers 2023 – Updated Daily
We are here with the answers to Royale High Halo. Through the given answers, you will be able to get good points in the game. So, take a look at the answers.
1. Royale High Winter Halo Answers (2023) – Updated
Tripping over the snow globe (Mineresta): Option B
Snowy figure startles you (Cicilo07): Option B
Chooses what to give Captain Whiskers (by ThENeRDThATIsRaNDOM) = Option C
Choosing a pair of ice skates (by oOCleopatraOo) = Option C
Trail of animal tracks to follow (zephvrix/vixyte): Option D
Ethereal creature and avalanche (LidiaHopeAngel): Option C
Follow the trail with the animal tracks (by Zephvrix/vixyte) = Option C or D
Ordering a beverage from the pale snow fairy (by GalxcticGuinea/Lxna_Topcat) = Option B
Sugary snack for breakfast on a snow day (svftalli): Option B
Choose an Activity (ArachnoCutiee): Option A
Captain Whiskers some holiday cheer (ThENeRDThATIsRaNDOM): Option C
Scented candle to light (miniclouds_ii): Option C
A part from the table to bring to the man in white (lychee_waffles): Options A and B
An avalanche is wildly coming towards you (by LidiaHopeAngel) = Option C
Choose what part of the table to bring the man in white (by lychee_waffles) = Option A or B
Ice skates from the rental booth (oOCleopatraOo): Option C
Pick between four activities at Snow Globe summit (by ArachnoCutiee) = Option A
Escape the snowy nightmare and leave the abandoned cabin (vi_autumn): Option A
Choose between the three boats in Snowglobe Summit (by Starryfaes) = Option A or B
Mystical item inside of the citadel of ice (luvllyhearts): Option D
Boat inside of Snowglobe Summit (Starryfaes): Option B
Beverage from the pale snow fairy (GalxcticGuinea/Lxna_Topcat): Option B
Snowy figure grabs you with icy arms and startles you (by Cicilo07) = Option B
At the Winter Ball (IconicSoftx/MediDaEevee): Option B and D
Choose a scented candle (by mini clouds_ii) = Option B
Escaping a nightmare snowy situation (by vi_autumn) = Option A
Tripping over the snow globe and deciding what to do with it (by Mineresta) = Option A
What to so at the Winter Ball (by IconicSoftX/MediDaEevee) = Option B or D
2. Royale High Halloween Halo (2023)
Abandoned Mansion= Options C & D
Adam first at the Fall Festival= Options B & C
Black cat on the cliff= Option B
Butternut the squirrel and his friends= Options B & C
Choosing trail Abandoned pumpkin patch= Option C
Colorful leaf from the fountain dimension= Not Known
Glowing chest in the costume store= Options B & D
Graveyard Realm= Option C
Dessert from the old woman at the fall-themed café= Options B & D
Elderly lady who offers to knit you something= Option B
Flyer for the Wickery Cliffs Halloween Festival= Options B & D
Foggy woods after following the weeping sound= Options A & C
Giant magical scarecrow= Option C
Help Hazel the earth fairy= Not Known
Intersection in the corn maze= Not Known
Maxwell the Ghost= Option B
Noticing the fox, orange forest, and colorful sunset= Options A & C
Old Stall Vendor= Options A & B
Potion ingredients in the Halloween-themed house= Options B & C
Potion to make at the youthful witch's booth= Option A and D
Pumpkin to carve for the baby-faced girl's contest= Option A
Royale High Fall Farmers Market= Option A
Snowy owl= Option A
Swirling leaves turn into something that looks humanoid= Options A & B
3. Royale High Mermaid Halo Answers (2023)
Cake decorating contest= Option D
Captain Whiskers= Option A
Choose a Cave= Option A
Enchanted seashell scepter= Not Known
Four Mermaids= Option B
Glowing Bottle= Not Known
Intense Heat= Option B
Monrovia Bizerries= Option C
Pandora, the Water Nymph= Option A
Pick a Seashell= Option D
Pirate's lost treasure= Option A
Sandcastle competition= Option D
Strange seashell= Option A
Summer Carnival= Option A
Summer Fairground= Option B
The ice cream store= Option C
The missing crab, Storm= Option C
4. Royale High Spring Halo Answers (2023)
Choose a dance partner for the Castle Garden Dance-Off= Option D
Choose a fashion model from Aria= Option soon
Choose a magnificent flower for the Divina Park Flower Picking Contest= Option B & C
Choose a path in the flower realm= Option soon
Choose an instrument= Option B
Choose which plant to find for the Fountain Girl= Option B
Choose which plant to water first for Blossom= Option B
Earthquake in Divina Park= Option C
Help Lucille prepare for the annual flower festival= Option D
Help Nissa with the Venus Flytrap= Option C
Helping the mother robin= Option B
Summon the naiad and choose a flower= Option D
Conclusion
Many players love to play the Royale High Halo game. It is because of the events that are announced in the game. We have answered the Royale High Halo questions for you so that you can make some high points in the game. So, choose the correct answer and win the game. That's it for this guide, see you in the next one. In case, if you have any doubts, then do let us know through the help of comment section below.