NVIDIA RTX 3090, 3080, 3070, or 3060 or commonly 3000 series GPU users have reported unexpected black screen crashes while viewing videos, browsing the web, or just being idle on their desktops since they installed the new graphics card. The display driver had ceased responding and was able to recover, according to the event viewer. The crashes only happened when we were not playing any games.
Some users have reported these issues on the Nvidia or Reddit forums. We came to discover someone else who was having the same issue and could assist him in finding a solution. It's been months since he had a black screen crash. However, the following is what we advise you to do.
Fix: RTX 3090, 3080, 3070, or 3060 Black Screen Issue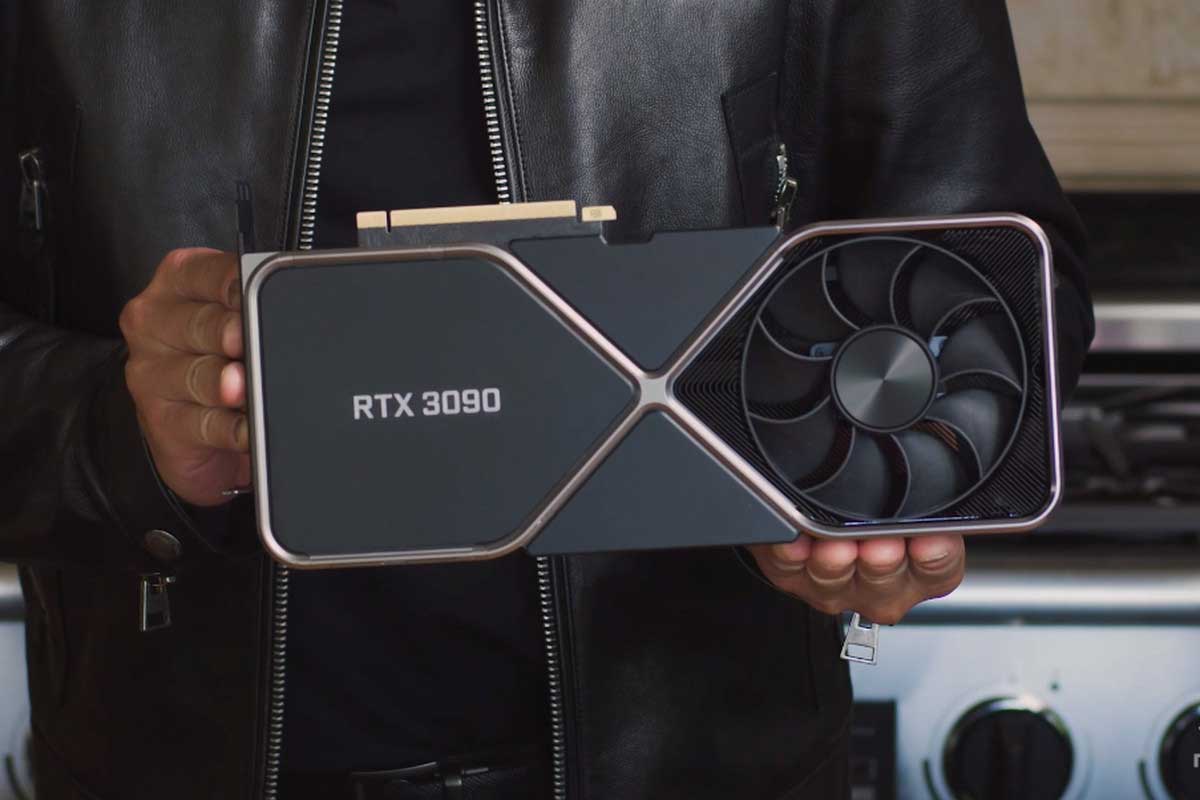 We have accumulated a couple of fixes that are worth trying until and unless the prop[er fix is released by Nvidia. Just go through each one of them one by one and you will find the working fix for you.
Fix 1:
Turn off your internet connection
Reinstall the graphics card driver by using DDU to remove the old one (clean and do not restart).
The device manager should be used to remove all CPUs.
Please restart your computer, then download and install the most recent version of your bios. For instance (download, extract the files, copy it to Another removable disk drive, plug it on top and bottom USB slot, reboot to bios, and flash the bios). Then, after the update, please return to the bios and restore the factory settings or optimize them.
Install the most recent Intel Chipset driver, then restart and connect to the internet after you've finished.
Update your graphics driver software to the newest version.
Also, see whether there are any new updates for Windows (both mandatory and optional). Enable Hardware Accelerated Graphics Scheduling in the graphics settings as well, and then restart your computer.
Assure yourself that your RAM is in slots 2 and 4, and keep everything else offline until you reboot after installing the AMD chipset driver. You can also reboot into bios to set the XMP (and manually modify the time if you wish) after all of this. Get the necessary files (highlighted word) before starting step 1, then follow the steps precisely as they are written.
A single PCIe cable should be used for each slot on the graphics card's power supply unit.
Fix 2:
Removing 3070
Booting with Intel iGPU
Turning off
Plugging RTX3070 Back in.
Fix 3:
Connect 4pin CPU wires and switched RAM slots to 2, 4 (from 1, 3 previously) (correct places).
Final Fix:
Here are some pointers that were useful to me in resolving the problem:
Verify whether or not your motherboard uses UEFI for booting. Ideally, disable CSM before attempting the firmware update. CSM and REBAR can't be used at the same time.
If you're going to flash the firmware while running CSM, be sure to disable it first. GPU should be thrown away. It's dead as a doornail. Done. Replace it with a brand new one.
Joking.
Remove the graphics processing unit.
Reset the BIOS/CMOS settings of your computer.
With no other GPU and no onboard video on your CPU, you may be out of luck. Plug video into MOBO graphics (with GPU still removed or another GPU that isn't updated with firmware)…
BIOS stock – put your GPU back in…. boot to BIOS… and DISABLE CSM if you can still boot at this point.
XMP ram can be turned on after Windows boots with CSM disabled and only UEFI being used… then 4g overhead and REBAR may be turned on…
Wrap Up
That's all! We could do to get rid of the Black screen Issue on RTX 3090, 3080, 3070, or 3060. Here we conclude this tutorial. However, if you wish to learn more, we recommend that you visit our GetDroidTips page, where you'll come across uncountable answers to many of your queries.
You may also use our comment sections to contact us if you have any questions or concerns about Samsung's video enhancer feature. Please let us know in our chatbox about how you feel after going through the fix and whether it did the job or not.