Both the Samsung Galaxy A32 and Galaxy A52 models are 2021's popular devices in terms of the price-to-performance ratio. Though the models are still one of the mid-budget segment smartphones in the market, it seems that notifications are not working properly, unexpectedly. If you're one of the victims of the Samsung Galaxy A32/A52 notifications not working issue, follow this troubleshooting guide to fix it.
Needless to say, alert notifications of new messages or applications, or events on your mobile device can be overwhelming in some scenarios,Twitter Two Factor Authentication is not working, especially when you're sleeping or focusing on other work. However, a sudden stop of notifications can be a headache for some smartphone users when it comes to receiving email or message notifications via the application. But why most of the notifications has stopped working? Well, let's find out.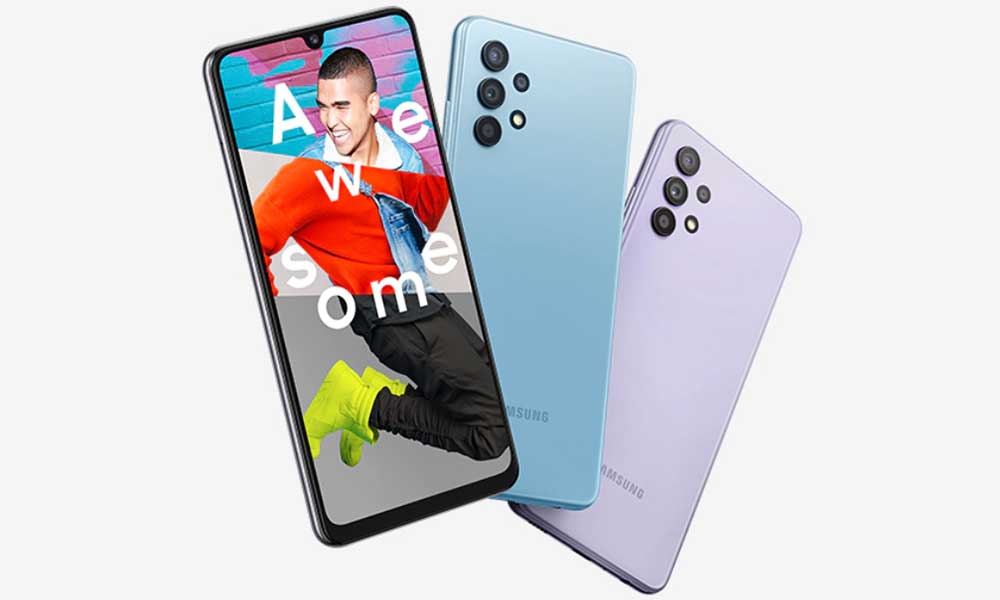 Samsung A32/A52 Notifications Not Working, How to Fix?
There can be several possible reasons behind such an issue that may trouble you a lot if there is a conflict or incorrect settings on your handset. The chances are high that issues with the internet connection, DND, Power Saver Mode, Mobile Data Saver, limiting background usage of applications, conflicts with the app permissions, outdated application version, corrupted app cache data, outdated system software, etc can occur notifications not working mostly.
Luckily, here we've shared all workarounds to help you fix such an issue. So, without wasting any more time, let's jump into it.
1. Force Reboot the Device
First, you should force reboot the handset before jumping into any other method to check whether the device works fine or not. To do so:
Press the Volume Down + Power keys for at least 10 seconds.
It will forcefully shut down your device and power it on again.
Once the Samsung logo appears on the boot screen, release both keys and wait for the device to boot up.
2. Enable and Disable Airplane Mode
The chances are high that turning on and off the Airplane Mode on the device can refresh the networking connectivity glitches to avoid issues with incoming notifications. To do that:
Tap on Settings > Go to Connections.
Now, tap on Airplane Mode > Enable the toggle to turn it on.
3. Check for Internet Connection
It's highly recommended to check for the internet connection at your end because most of the networking connectivity conflicts can cause issues with the incoming notifications. If in case, the internet connection on your handset isn't fast or stable then try using another network.
4. Check for App Notification Settings
Your application notification settings on the handset can also trouble you a lot when it comes to important apps like Gmail, WhatsApp, Instagram, etc. You can also set your notification preference within the app by following the steps below.
Launch the Settings app on the device.
Go to Notifications > Tap on Included apps.
Make sure to select All apps for app notifications.
5. Clear the Cache and Data for the App
You can also try clearing out the app cache data on the device by following the steps below to refresh the glitches. You can follow the steps below to do so:
Go to the Settings menu > Tap on Apps.
Tap on the specific app to open App Info.
Now, tap on Storage > Tap on Clear Cache.
Once done, tap on Clear Data > If prompted, tap on OK to proceed.
Reboot the handset to apply changes.
6. Try Resetting App Preferences
You can also try resetting the app preferences on your handset by following the steps below to ensure there is no issue with the app settings.
Go to the Settings menu > Tap on Apps.
Now, tap on the three-dots icon menu from the upper right corner.
Tap on Reset App Preferences.
A confirmation pop-up will appear on the screen. Just go through all the details.
It will reset app preferences like disabled apps, disabled app notifications, defaults apps for actions, background data restrictions for apps, any permission restrictions, etc.
Tap on Reset Apps and wait for it.
Once done, reboot the device to apply changes.
7. Check for Software Updates
It's also recommended to check for software updates that can easily resolve several issues with the system glitch or cache data issue. To do that:
Open the Settings app > Scroll down to the bottom.
Tap on Software update > Tap on Check for Updates.
If there is an update available, make sure to tap on Download and Install.
Now, you'll need to wait for the device to finish the updating process.
Once done, your handset will reboot automatically to the system.
8. Disable Do Not Disturb
Do Not Disturb is quite useful for a couple of users during specific timing to avoid unwanted incoming calls, notifications, and messages. However, this feature can prevent app notifications which should be fixed manually.
Open up the Settings app > Navigate to the Notifications section.
Scroll down to select Do Not Disturb.
Turn Off the Do not disturb option > If it's set to turn on automatically, then turn it off.
9. Disable Power Saver Mode
Samsung Galaxy A32/A52 smartphones can come with the power saver mode that basically increases the battery life by reducing background activities, network usage, syncing processes, etc. In that scenario, apps may not work efficiently in the background and fail to deliver notifications. You can follow the steps below to turn off the power saver mode.
Open the Settings app on the device > Go to Battery and Device Care.
Choose Battery > Scroll down and turn off the Power saving option.
Go to More battery settings > Turn off the Adaptive battery option.
10. Disable Data Saver Mode
Just like the power saver mode, you can try enabling a data saver option that prevents apps from using data in the background on the handset. Some apps might fail to gather new info and display notifications which can be frustrating. You can follow the steps below to do so:
Open the Settings app on your smartphone.
Go to Connections > Go to Data Usage.
Tap on Data Saver > Turn Off the Data saver option.
11. Turn Off Apps from Sleeping
There is another way to prevent applications from sleeping on the device because Samsung's One UI is too optimized for battery saving by putting unused apps in sleep mode. To do so:
Open the Settings app > Navigate to Battery and device care.
Select Battery > Tap on Background usage limits.
Turn Off the 'Put unused apps to sleep' option.
12. Adjust App Permissions
If you're still encountering issues with the app notifications not working on Samsung Galaxy A32/A52 then you can follow the steps below to adjust app permissions manually.
Open the Settings app > Navigate to Apps.
Tap on the specific app to open its App Info.
Go to Mobile data > Enable the Allow background data usage option.
Go to the app info page > Go to Battery.
Select Unrestricted or Optimised from the list.
Make sure to do the same steps for other problematic apps one by one.
That's it, guys. We assume this guide was helpful to you. For further queries, you can comment below.