The Samsung Galaxy A33 5G is a powerful and feature-rich device, but it can sometimes suffer from poor performance or slow speeds. If you're experiencing this issue, there are a few methods you can take to diagnose and address the problem. In this article, we'll discuss some of the most common causes and provide helpful tips for fixing your Samsung Galaxy A33 5G slow performance issue. By the end of this guide, you'll be well on your way to enjoying a faster and more responsive Samsung A33 experience.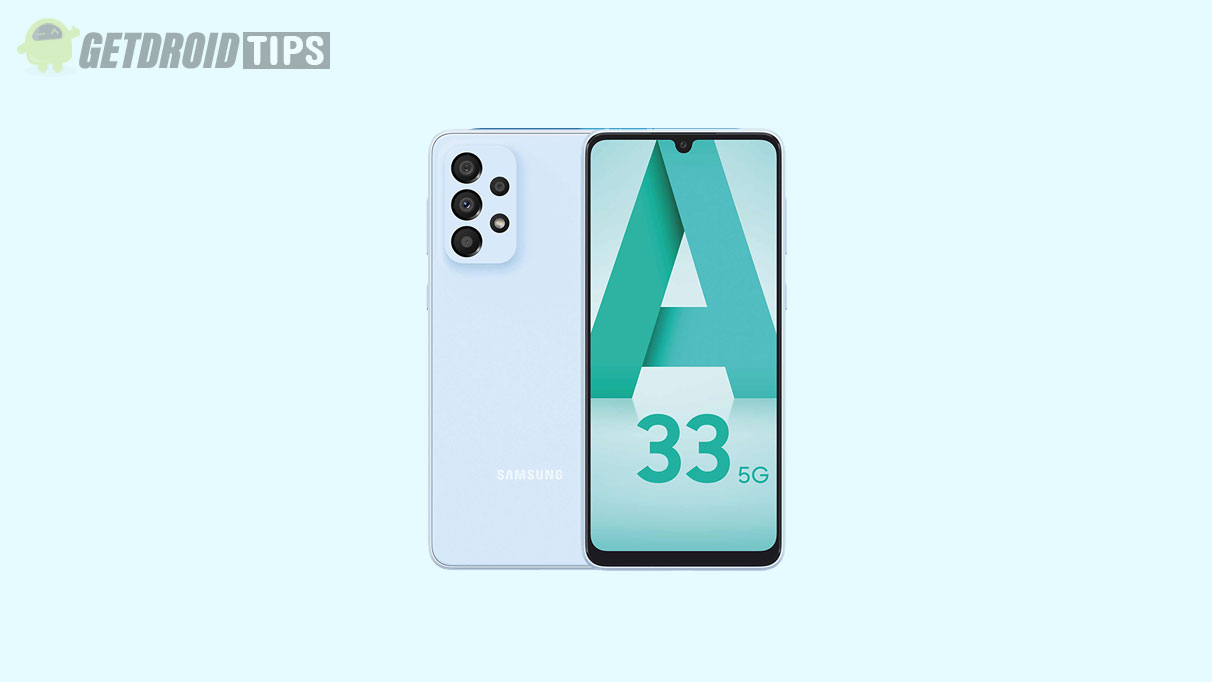 What Causes is Samsung A33 Getting Slow Performance?
There are several potential causes of slow Performance on Samsung A33 devices, including insufficient RAM, outdated software, a clogged system cache, and a lack of storage space. Additionally, a virus or malware infection can also cause performance issues. Users can try clearing the system cache, deleting unused applications, and performing a factory reset to improve performance. You can try additional methods by following the steps.
Fix Samsung Galaxy A33 5G Slow Performance Issue
Most Samsung users reported that they face slow Performance issues on their devices. Users can't find a better solution to boost performance and don't know how to fix it. However, if your device has slow Performance, then you can boost this Performance and speed up by following the solutions.
Close the Background Apps
Samsung Galaxy A33 5G is an excellent device with many features. But like any device, it can experience slow performance issues, which can be frustrating. One of the most common causes of slow Performance on this device is the presence of too many background apps.
Background apps run in the background, even when you are not using them. They consume system resources, leading to slow Performance and other issues. To fix this, you can close the background apps to improve Performance. To stop the background apps, go to the home screen and tap on the recent button. Here you will see the list of all running apps, then swipe up to remove them from running in the background.
Check and Manage Storage
As mentioned earlier, slow performance issues are caused by insufficient storage space or low memory, which causes slow Performance. However, if you are getting slow Performance on your Samsung device, then you can try to fix and boost them by clearing the storage space.
Additionally, if you find large media files or apps with large file sizes, check the status of internal storage and clear some space to boost the system's Performance.
To check the memory status of your phone, go to the settings app and tap on Battery and device care > storage menu. Here, you will see an overview of your storage usage. It will show your total storage and how much you are currently using.
If you already have an SD card installed, you can move files from your device's internal storage to the SD card. This can help you free up some storage space.
Install Pending Updates
Installing pending software updates fixes minor issues and bugs and improves the device's performance. You can update your software to the latest version if your device is slow. To update the Samsung device to the latest version, follow these steps:
Go to the Settings app on your Samsung Galaxy A33 5G.
Scroll down the page and tap on Software Update.
Tap on Download and Install.
Your phone will now check for available software updates.

If an update is available, tap on it to begin downloading and installing.

Once the download and installation are complete, restart your phone.

Your phone should now be running the latest software version.
Reset all Settings
Resetting the settings will delete all the settings to their default format and help you boost your device's performance system. However, if you are facing slow Performance on your device, try to reset all settings from the settings app.
There are different types of reset options on any device's settings. There's an option to reset app preferences, network settings, reset all Settings, and factory reset. Additionally, resetting all settings will delete all recent settings, including app defaults, preferences, custom networks, and more. To reset all settings on the Samsung Galaxy A33 5G, follow these steps:
Go to Settings and navigate to General Management.
Choose the Reset option and select Reset all settings from the above options.
Tap on OK to confirm it.

When all settings are reset, the phone will be automatically rebooted.
Note: After rebooting the system, you need to enable the key features that are disabled by default and need to reconnect the Wi-Fi networks and pair the Bluetooth device, and many more.
Reboot in Safe Mode
Safe Mode is an essential troubleshooting tool on Android devices. It starts your phone in a limited state, with only the original software and apps that came with it. This makes it easier to identify conflicts that could be causing issues. However, if your device has slow Performance and lagging, then you boost the Performance of your device by rebooting the phone in safe Mode. To boot into Safe Mode, follow these steps:
Power off the phone.
Press and hold power and volume down buttons simultaneously until the Samsung logo appears.
When you see the logo, release the buttons and then press the volume down button until you see the Safe Mode option.
Select the Safe Mode option using the power button.
Your phone will now enter safe Mode.
If the performance issue is fixed in Safe Mode, then the issue may be caused by a third-party app. Uninstall the recently installed apps to find the culprit.
Uninstall Unwanted Apps
If you're experiencing slowdowns, lags, or errors on your device, one of the first things to do is uninstall any unwanted apps. While having a lot of apps installed on your phone may seem convenient, these apps can take up valuable resources and reduce your phone's Performance.
When uninstalling an app, it's important to be selective and remove apps that are unnecessary or used often. To start, it's a good idea to take a look at the list of installed apps and remove any that you don't need. This includes any apps that you haven't used in a while, as well as any apps that you don't think, are necessary. Select and uninstall unnecessary or unwanted apps on the above list of apps. It helps you to boost the Performance of your device.
Perform a Factory Reset
A factory reset is the process of restoring a device to its original manufacturer settings. This means that all data, settings, and applications installed by the user will be erased, and the device will be restored to its original state. Factory resets are often used when a device malfunctions or has slow Performance as intended. However, if you are facing a slow performance issue on your device, try to factory reset your device by following these steps:
Go to your device's Settings app.
Scroll down to the bottom of the list and select the General Management option.
Select the Reset option.
Select Factory Data Reset.
Read the warning carefully and then select Reset.
Enter your device's PIN, Password, or Pattern to confirm the reset.
When prompted, select Delete All or Delete All Data.

Your device will begin the reset process. When it's finished, your device will restart, and you'll be taken back to the initial setup screen.
Note: Performing a factory reset device will erase all the data, such as media files, documents, videos, pictures, and more. Before performing a factory reset, back up your data and documents on your device by sending them to another device or transfer to SD Card.
Frequently Asked Questions
What are the causes of slow Performance in Samsung A33?
A variety of factors, such as low storage space, excessive background apps, outdated software, and hardware issues, can cause the slow Performance of the Samsung A33.
How do I fix slow Performance in Samsung A33?
You can try clearing out storage space, closing background apps, updating software, and checking for hardware issues. Additionally, you can try resetting the device to factory settings. However, we have mentioned some solutions, and you can go through them.
Is there any way to increase my Samsung A33's RAM or storage capacity?
Unfortunately, it is impossible to increase the RAM or storage capacity of your Samsung A33. However, you can use an external memory card to increase the storage capacity.
Conclusion
In conclusion, the Samsung A33 slow performance issue can be addressed by performing a factory reset, clearing the cache partition, updating the software, and disabling or uninstalling unnecessary applications. It is also important to keep the device optimized by running regular security scans and clearing out junk files. However, we have mentioned several solutions to boost the system's performance. If none of these methods fix the issue, then it is recommended that you contact Samsung customer service for further assistance.