Samsung Galaxy S22 series did release in February 2022 that has stunning flagship-grade hardware specifications out of the box. The lineup comes with both the Qualcomm Snapdragon 8 Gen 1 and Samsung Exynos 2200 processors depending on the market. Both are quite powerful and coupled with Xclipse 920 and Adreno 730 GPU. However, many unfortunate users are reporting about the Samsung Galaxy S22 and S22 Plus Keeps Crashing issue.
Though the Galaxy S22 and Galaxy S22 Plus models do come with industry-leading 8GB of RAM and 128GB/256GB of internal storage onboard with Samsung's One UI 4.1 based on Android 12, it seems that somewhere these models are lacking behind in terms of the power usage or daily usage. Now, if you're also facing the same issue with your Samsung Galaxy S22 series then you can follow this troubleshooting guide to fix the issue completely.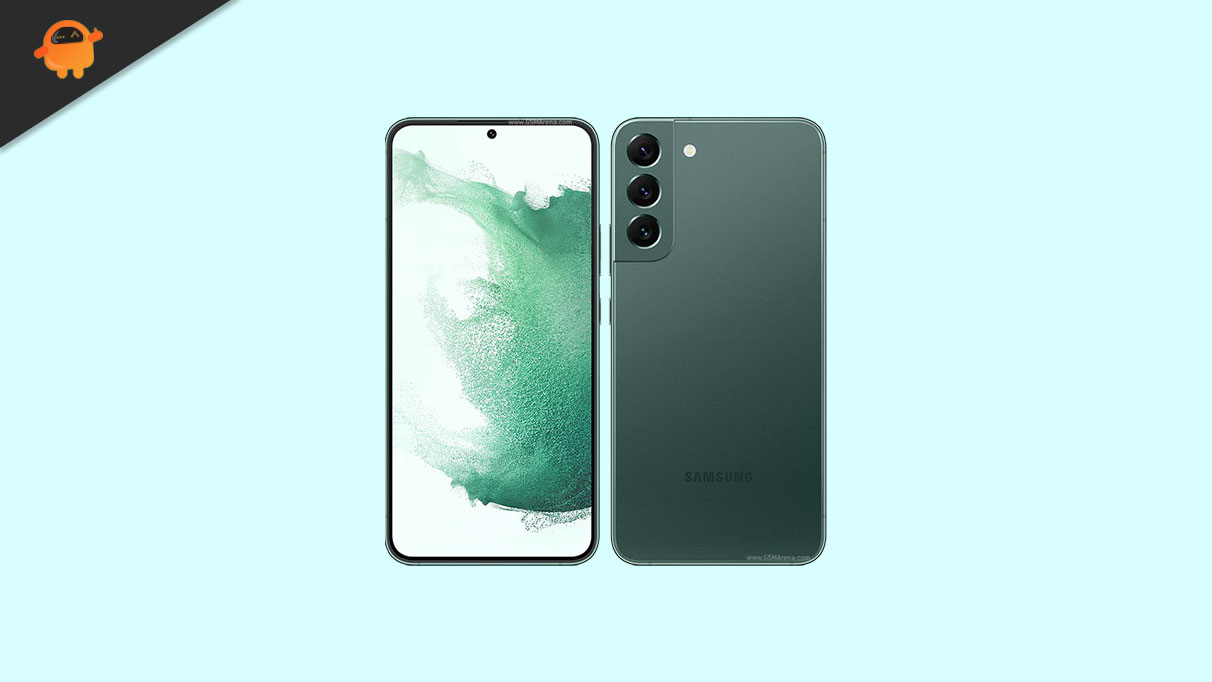 Fix: Samsung Galaxy S22 and S22 Plus Keeps Crashing
Well, there might be several possible reasons behind such a crashing issue when it comes to Android smartphones like an outdated system version, outdated Google Play Services or Google Services Framework, malware or virus-infected files, low storage space, corrupted or missing system files, etc. In some rare scenarios, the chances are high that somehow your device is having internal hardware-related issues which can eventually trigger crashing.
However, mostly the software-related issue is the primary reason behind the device crashing and here we've shared some of the workarounds that should gonna help you out. So, without wasting any more time, let's jump into it.
1. Close all background apps
It's highly recommended to close all the background running applications on your Galaxy S22 series because some apps or services may silently run in the background without notifying you. Obviously, background tasks not only consume bandwidth but also eat up system resources too.
From the Home screen, tap on the Recent Apps key to view all apps that are still running in the background.
Make sure to tap on Close All to end or force close all background apps.
You can also try following the steps below to clean background running apps more prominently. To do so:
Open the Settings app on your Galaxy S22 series.
Tap on Battery and Device Care > Tap on Optimize Now.
Open the Settings app again > Go to Battery and Device Care.
Go to Memory > Select the background apps that you want to close.
Now, select Clean Now, and reboot the device to refresh the system.
2. Force Reboot your device
Sometimes forcefully restarting the device can also improve the system performance or fix any temporary glitch in the system whatsoever. To do so:
Press and hold the Volume Down + Power keys for at least 10 seconds.
It will forcefully shut down your device and power on again.
Once the Samsung logo appears on the boot screen, make sure to release both keys and wait for the device to boot up.
This should fix the crashing issue on your Samsung Galaxy S22. However, if the problem still persists then you can jump into the next method.
3. Install the Software Update
In some cases, updating the software version can easily resolve multiple issues with the system glitch or cache data issue. To do that:
Open the Settings app > Scroll down to the bottom.
Tap on Software update > Tap on Check for Updates.
If there is an update available, make sure to tap on Download and Install.
Now, you'll need to wait for the device to finish the updating process.
Once done, your handset will reboot automatically to the system.
4. Reset All Settings
By resetting the all settings option on your Samsung Galaxy S22 series, you'll be able to fix several bugs or glitches on your system something as app cache issues, incorrect settings, app preferences, and more. To do so:
From the Home screen, tap on Settings.
Go to General management > Scroll down and tap on Reset.
Select the Reset all settings option > Make sure to confirm the option by selecting Reset settings.
Now, enter your device PIN/Pattern/Fingerprint > Tap on Reset settings to proceed.
Wait for the process to be completed and reboot the system.
5. Wipe Cache Partition
It's also recommended to wipe out the cache partition data from your handset which can put an extra load on the device performance. A corrupted or overloaded cache partition on the device can also trigger multiple issues with the device system. To do this:
Make sure to switch off your phone > Press and hold the Power + Volume Down keys for around 8 seconds.
When the Samsung logo appears on the boot screen, you should release both keys and wait until the device enters recovery mode.
Use the Volume Down button to highlight the Wipe Cache partition.
Now, press the Power key to select it > The device might take a couple of seconds to delete the system cache.
Finally, press the Power key to select Reboot system now.
6. Install Pending App Updates
You should also try installing all the pending app updates on your device before jumping to any other conclusion because an outdated or corrupted app version can trigger several issues with the system performance whatsoever. To do so:
Open the Google Play Store app on your device > Tap on the hamburger menu icon from the top-right corner.
Now, check for the available app updates on your handset.
From here you can either install app updates individually or you can tap on Update All to install all app updates automatically.
Once all app updates are installed, you can simply reboot your handset to check for the issue.
7. Free Up Storage Space
Unnecessary data or files on the device apart from games & applications can eventually cause a low storage space issue. Due to this reason, your device might not perform properly. Head over to the device Storage option or File Manager app and check which files need to be deleted to free up the storage space. Additionally, head over to the app drawer menu or home screen on your device and uninstall apps or games too which aren't necessary.
8. Try Optimizing Storage and Memory
Samsung One UI offers a useful widget for the home screen that can be used to clear out storage and memory by optimizing them via one click. Make sure to add that widget on your home screen and tap on the clear button (broom icon) to optimize potential storage or memory regarding issues.
9. Perform a Factory Reset
Last but not the least, if none of the methods did work for you then you should perform a factory reset method on your Samsung Galaxy S22 or S22 Plus by following the steps below. In this way, you can easily clear out all the possible glitches or cache data issues or system regarding bugs, etc. To do this:
It's recommended to take a full data backup before resetting the device. Otherwise, you'll lose your important data for sure.
Once done, launch the Settings app on your device.
Tap on General Management > Select Reset.
Next, select Factory Data Reset > Select Reset.
Tap on Delete All and wait for the process to be completed as it may take some time. [If it asks for a device password/pin/pattern then enter accordingly]
Once the device reset is done, your device will boot to the system automatically.
Finally, go through the initial setup process, and you're good to go.
That's it, guys. We assume this guide was helpful to you. For further queries, you can comment below.