Samsung is famous for its flagship series, and they have added a new member to the family – The Galaxy S22. The device offers the best of all the latest features, however, many users have started facing issues with this device. The most common issue users face is Samsung Galaxy S22 Ultra keeps crashing problem.
No smartphone is completely bug-free, but if you're not able to use your smartphone, then the problem is much more severe and needs to be addressed. When your smartphone starts crashing, the issue is most likely associated with system bugs only. If this happens to your Galaxy S22 Ultra, then you can follow the troubleshooting methods below to fix the problem.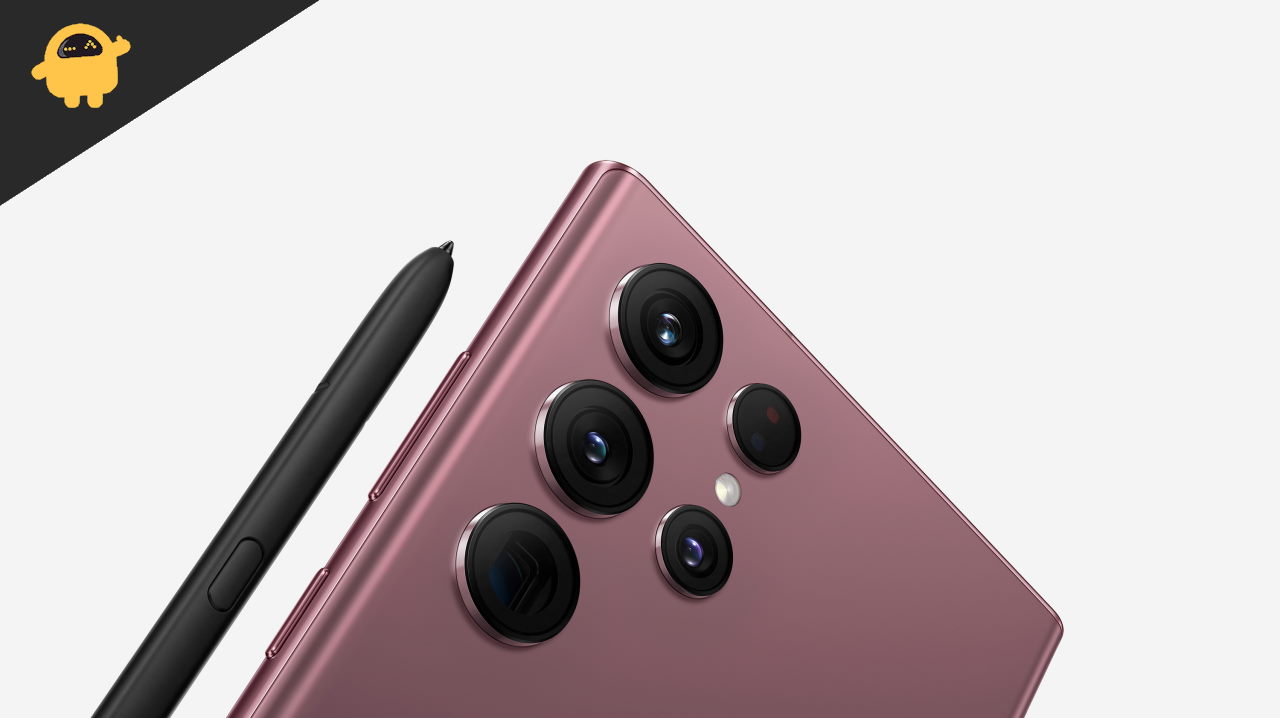 Fix: Samsung Galaxy S22 Ultra Keeps Crashing
Modern day Phone has become the most important tool in our daily lives and we rely on this tool to make our day to day tasks easier. But if your phone starts crashing while you make calls or attend important apps, then the situation will be difficult.
Important
Please note that this guide is only for cases where your phone crashes randomly. If you're facing a crashing problem associated with any particular app, then most likely you just need to re-install that app from Playstore.
Replace it with Snapdragon Version
According to some insider reports, the issue of random crashes is only seen in the Exynos version. Samsung Galaxy S22 Ultra comes with two different chipset options, one is the Exynos version and the other is Snapdragon Version.
You can confirm the same from your phone settings menu. First, open the Settings app and navigate to about phone >> processor. Here you can check which chipset your device is using.
And if your phone is still in the warranty period, then we recommend you to get it replaced with a Snapdragon version instead. This will save you from many troubles associated with phone crashes.
Swap SIM card
Many users have reported that the crashing problem is caused whenever they try to place a call. This means the problem is with your SIM configuration. An easy way to fix this is to swap your SIM cards. And if you use a single SIM, then you can try swapping this SIM to slot 2 instead.
Try different Launcher
In the majority of cases, the problem is associated with an error – System UI stopped responding. System UI is closely related to the home interface you are using to operate your device and launch apps.
Although you can try any third-party launcher from the Playstore, but I will recommend you to use Lollipop Launcher as it's lightweight and completely bug free.
Update device firmware
Samsung developers know about these issues, and most likely they will launch several security patches to address the crashing problem. For many users, the update is already available after which the crashing issues are gone.
To update your Galaxy S22 Ultra to the latest version, open the Settings app and navigate to software updates.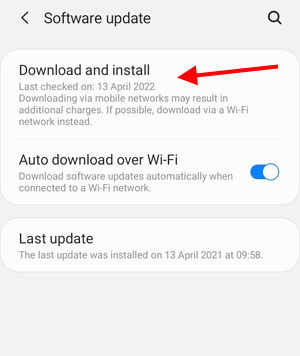 Here check if any updates are available, and download/install them as soon as possible.
Factory reset
When there are some faulty apps installed on your phone, or any malware or virus, it can yield different problems including crashing issues. Whenever you browse the internet or download any files or games, viruses or malware or any other malicious scripts can enter your device making it a target.
But you can do a factory reset, which will revert back your phone to factory pack condition. All of the settings will be reset and all the data will be gone. However, it will permanently fix the crashing problem.
Open the Settings app on your Samsung Galaxy S22 Ultra and navigate to Backup and reset options.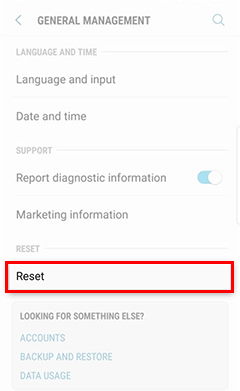 Now navigate to General management and click on the Reset button.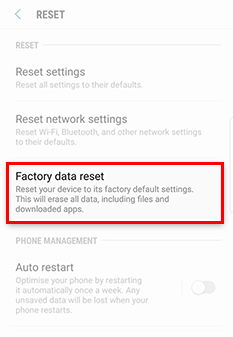 Here tap on Factory data reset and follow the onscreen instructions to do a factory reset.
This will reset all the settings and bring back your device to the factory condition, and hopefully, all your crashing issues will be resolved.
Conclusion
This brings us to the end of this guide to fix Samsung Galaxy S22 Ultra crashing problem. Having your phone face sudden crashing can be a devastating probe, especially if it comes from a flagship device. However, the best way to deal with this problem is to do a factory reset. And if none of the above methods works, then we recommend you to get the device replaced from your nearest Samsung store.