Ratchet and Clank: Rift Apart game is known for its stunning graphics, tons of features, upgrade of weapons, and more. Well, if you're playing such a wonderful game, the chances are high that you'll want to manually save the game. This game isn't something like you can easily go through the entire story without saving the data in multiple slots. So, here we've mentioned How to Save Manually on Ratchet and Clank: Rift Apart.
It's not advisable to complete the gameplay without saving the progress data, obviously. Another notable thing is that it's a good habit to save the game progress data manually whenever you want to or feel to do. So, that you can easily get access from where you left the next time or while retrying any difficult checkpoint. Obviously, you don't want to lose your effort in the game.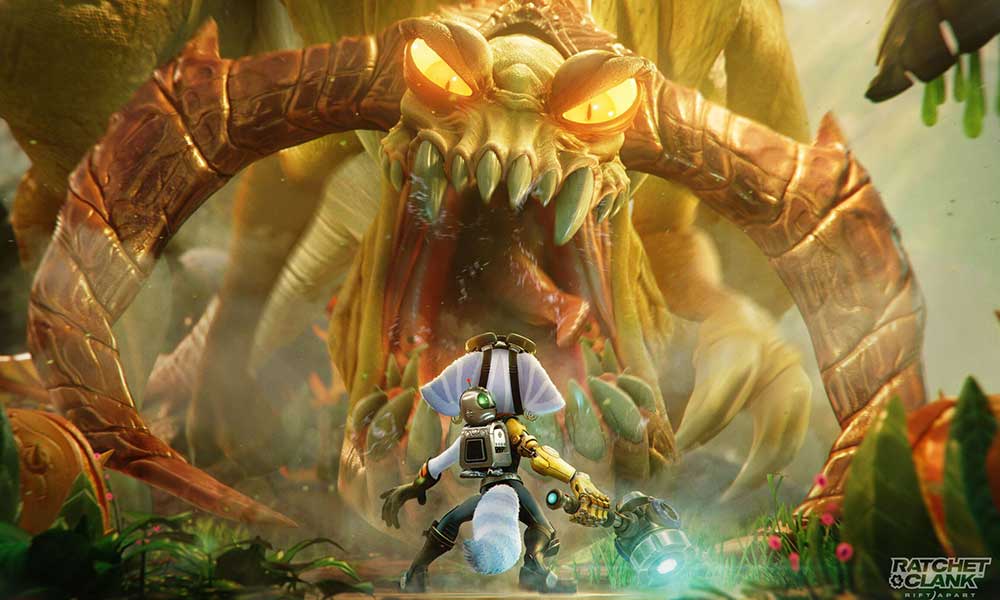 How to Save Manually on Ratchet and Clank: Rift Apart
It's nice to see that the Ratchet and Clank: Rift Apart game offers an auto-save feature to easily save the game progress data automatically throughout the gameplay. Whenever you as a player go through a dimensional rift or reach a checkpoint, the game system will automatically save the progress.
Just like most of the other game titles, you'll be able to see the game progress data saving icon at the bottom-right corner of the screen on your PlayStation 5 console. Now, you may ask what about the manual save?
Is there any manual save?
Unfortunately, the answer is NO. There is no manual game progress data saving option according to your preference. As we've already mentioned, whenever you come across the dimensional rift or complete a checkpoint throughout the gameplay, Rift Apart will save the progress automatically.
Well, that's quite unexpected for such kind of game because it actually takes some effort to pass through each checkpoint or mission. So, it could be much better if there is a manual save process available. That means Rift Apart players will have to be more careful to reach every checkpoint properly.
Otherwise, they'll have to retry the unsaved game slot until the next checkpoint arrives. This is what as a Rift Apart player, you'll need to consider until developers come up with a decision to include the manual save option.
Can I autosave in multiple slots?
Yes! You can access or get the feature to autosave the game progress data in multiple slots. This will basically ensure you choose from the multiple saved data or checkpoints.
So, if you're interested in loading and playing a previously saved game data or checkpoint for some reason among multiple checkpoints, you can easily do that.
However, keep in mind that you can't be able to choose to auto-save data in certain slots. This feature will help you to go back to the earlier saved progress much quicker.
That's it, guys. We assume you've found this information useful. For additional queries, let us know in the comment below.