Recently many people have shifted towards the safer messaging platform Signal. Even though tons of security features and additional features in Signal make the messaging experience a lot better, there are still some things missing. One such feature which is not present in almost every messaging platform is the feature of autoreply. Sending automated replies to a message on the Messenger app, Instagram, and even Telegram does not exist.
To help with sending automated replies on Signal, a developer by the name TK Studio has launched an application called the autoresponder for Signal. Before this, TK Studio has also developed an application for an automated reply to Instagram messages. So how do you use the application, and how do you set it up? That is what we will see here in this article.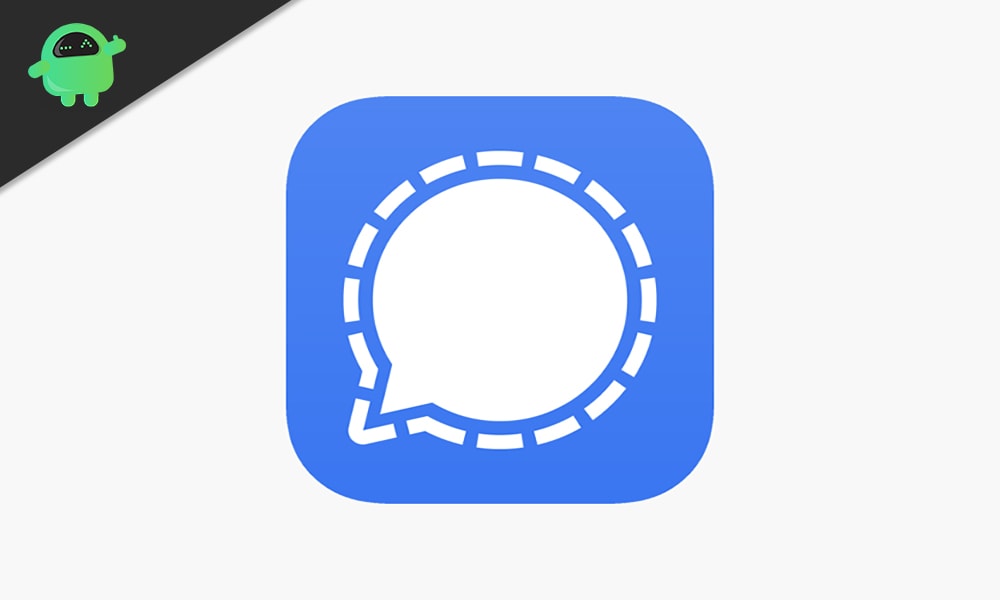 Sending Automated Replies on Signal:
You don't need to login into your Signal account on this application separately. The Autoresponder application only takes over your notification access and then sends automated replies directly from the notification area. You should not be worried about a third-party application taking information from your Signal account. But you do need to grant notification access to your Responder application. Otherwise, it won't show up automated messages that you can send to your contacts on Signal. Here in this guide, we will guide you through the entire process, from downloading the application to granting notification access to it.
Install the Autoresponder for Signal application from the Google Play Store. Click on this link to open up the Google Play Store page of this application.
After the installation is complete, open up the application on your phone.
Tap on the "GET STARTED" button on your screen. The application will ask for permission to access the notification.
Turn on the toggle for "Autoresponder for SGNL" under the notification access menu.
Then on the main page of the application, you will see a "+" icon. Tap on it.
Here, set what the received message should be and the corresponding response for that particular message. Add as many automated reply messages here as you want.
With the free version of the application, you only get options of "exact match" and "similarity match." But with the paid pro version, you get additional features, which include "pattern matching," "expert pattern matching," and even a "welcome message."
Once you add the rule or automated reply, you can choose whether you want that rule to apply to individual chats or group chats. If you choose "individuals," you will only see automated replies in your notification area for individual chats, while choosing "groups" will mean that you will see automated replies in your notification area for group chats. You also can choose "Both," which will show automated replies for all kinds of chats.
Additionally, you can even choose specific contacts for whom you want this rule to apply. Or you can set up an ignored contacts list to whom you won't be able to send that automated reply from the notification area.
With the Pro version, you also have the option of setting specific time frames and days where you will be able to send that automated reply.
Tap on the checkmark icon at the bottom, and your rule will be saved with the settings you configure for it.
Initially, you can set automated replies for Hi, Hello, or other such common words. From there, whenever you find new words to which you want your instant replies to go through, keep on adding them as rules to the "Autoresponder for Signal" application.
On the Autoresponder for Signal application's page, you will see the entire list of features. The list is as follows:
Auto-reply to Signal messages
React to all messages when you're busy
Send replies to specific messages
Welcome message for new chats – requires Pro
Live answer replacements
Multiple replies in one rule – requires Pro
Works with contacts and groups
Ignore and specify contacts and groups
Automatic scheduler with delay
AI with Dialogflow.com – requires Pro
Tasker plugin — requires Pro
Backup rules for easy recovery
So this is all about the Autoresponder for Signal application. Now you can send automated messages on Signal too without worrying about jeopardizing the security of your Signal account. If you have any questions or queries about this article, then comment down below, and we will get back to you. Also, be sure to check out our other articles on iPhone tips and tricks, Android tips and tricks, PC tips and tricks, and much more for more useful information.