Signature Verification Failed Error 21 is frequently seen when installing custom ROMs or third-party apps on Android smartphones. It means that the firmware of the device does not match the digital signature of the package you are attempting to install, which could lead to problems like system instability or data loss. If left unresolved, this error can prevent users from installing custom ROMs or gaining root access to their devices.
With the help of Magisk, users can install third-party apps, and custom ROMs and gain root access without raising any security flags. It is an open-source project that offers users a systemless interface to customize their Android devices, ensuring that any modifications made won't impact the device's core system files. This makes Magisk an excellent choice for users who want to root their devices. In this article, we will take a look at how you can resolve the signature verification failed error and also how you can sideload Magisk. Keep reading.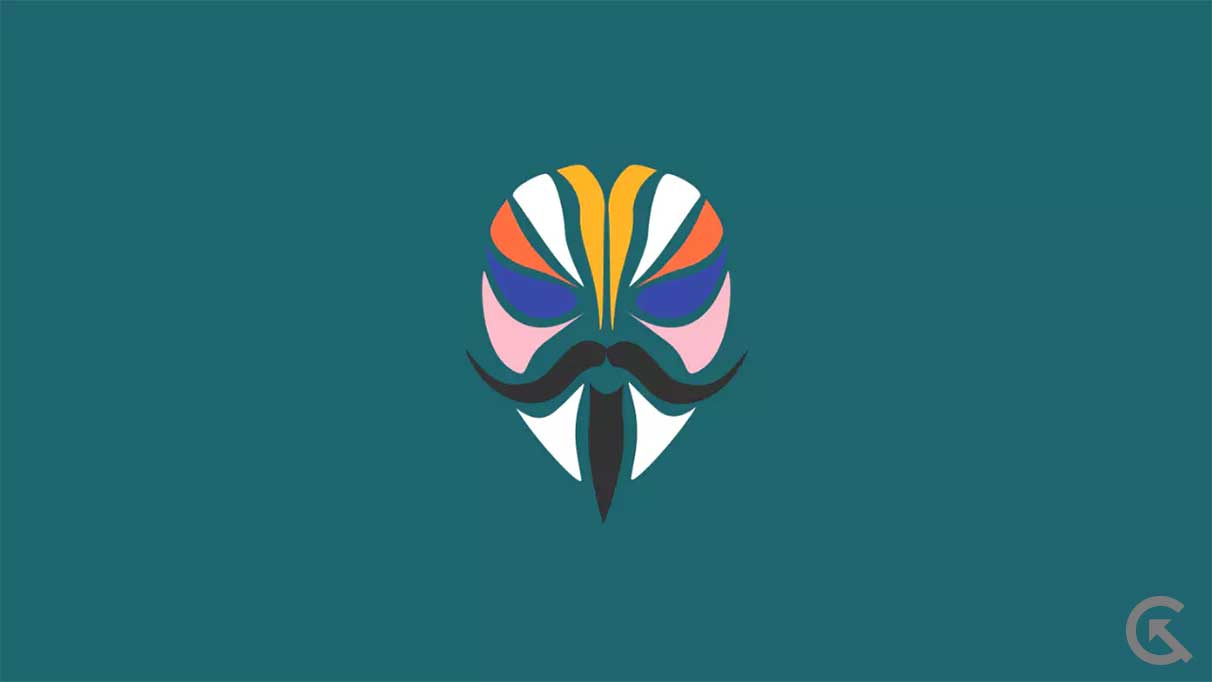 Steps to Fix Signature Verification Failed Error 21 and Sideload Magisk
When you try to install a custom ROM that is not signed by the manufacturer, the authentication of the files fails, and you see an error message "Signature Verification Failed Error 21" or "Android Update Error 21". This error occurs mainly due to unsigned files of the ROM package that you have downloaded. But don't worry; follow the step-by-step guide below, and the error should disappear.
Pre-Requisites
Before attempting to sideload Magisk, there are some prerequisites that you must fulfill:
Unlocking the bootloader of your Android device: To unlock the bootloader, you need to enable Developer Options and USB Debugging on your device and then use the Fastboot commands to unlock the bootloader.
Installing a custom recovery: A custom recovery, such as TWRP, is required to flash the Magisk zip file. You can download the latest TWRP image for your device from their official website.
Downloading the latest Magisk zip file: You can download the latest Magisk zip file from the official Magisk website.
Backup your data: It is essential to back up all your important data before proceeding with the installation process, as it involves flashing custom firmware and modifying system files.
Sideload Magisk using Custom Recovery
Once you have fulfilled the prerequisites mentioned in the previous section, you can proceed with the following steps to sideload Magisk using custom recovery:
Step 1: Booting into Custom Recovery
First, you need to boot into custom recovery mode. To accomplish this, switch off your Android device and simultaneously hit the Power and Volume Up buttons. You'll see the bootloader menu after doing this. Next, choose the Recovery option (use the Volume buttons to navigate through the options), and then confirm your choice by pressing the Power button. Your device will reboot, and this will take it to the custom recovery mode.
Step 2: Wiping Cache and Data (Optional)
If you are experiencing issues with your device, it is recommended to wipe the cache and data before installing Magisk. In TWRP, select Wipe, and then select Cache and Data. Swipe to confirm the wipe process.
Step 3: Installing Magisk through Sideloading
In TWRP, select "Direct Install" and navigate to the Magisk zip file you downloaded earlier. Select the file and swipe to confirm the installation process. Wait for the installation to complete. This process should take a few minutes.
Step 4: Rebooting your Device
Once the installation is complete, go back to the TWRP main menu and select Reboot. Select System and swipe to confirm the reboot process. Your device will now reboot.
After your device reboots, it may take some time to boot up as it is rebuilding the cache and optimizing apps. Once your device has finished booting up, you have successfully installed Magisk and bypassed the Signature Verification Failed Error 21.
Verifying Magisk Installation
After installing Magisk, you can verify if the installation was successful and whether you gained root access or not by performing the following steps:
Checking for Root Access
Running a root checker app should help you determine whether or not Magisk was installed successfully. If the app verifies that your device has root access, then the installation was done. There are several Root Checker apps available, such as Root Checker by joeykrim, Root Checker Basic by JRummy Apps Inc., and Root Checker Pro by Free Android Tools. The steps are as follows:
Install a root checker app that you downloaded from the Google Play Store.
Tap the "Verify Root" button in the root checker application.
The app will then determine if your device has root access.
The installation is successful if it shows that your device has root access.
Using Magisk Manager
Additionally, you can use the Magisk Manager app to determine whether root access is enabled on your device and whether the installation was successful. You can also add new modules and manage the ones you already have installed using the Magisk Manager.
Open the Magisk Manager app that you installed earlier.
Check to see if your device has root access by using the Magisk Manager app.
You can manage the installed modules in the app and add new ones.
Troubleshooting
If you face any issues while installing Magisk, like the Signature Verification Failed Error 21, you can try the following troubleshooting steps:
Addressing Common Installation Issues
Magisk is a powerful tool for rooting Android devices, but there can be some issues during installation. Here are some tips to help you address common installation issues:
Fulfill Prerequisites: Make sure you have fulfilled all the prerequisites mentioned earlier, such as unlocking the bootloader and installing a custom recovery. Without these prerequisites, Magisk installation will not be successful.
Download the Latest Magisk Zip File: Make sure you have downloaded the latest Magisk zip file from the official website. The latest version is likely to have bug fixes and compatibility updates, which will improve the chances of a successful installation.
Download Magisk Zip File Again: Try downloading the Magisk zip file again, as the file may have been corrupted during the download process. Make sure to download the file from a reliable source.
Flash Magisk Zip File Using Different Custom Recovery: If the installation still fails, try flashing the Magisk zip file using a different custom recovery. Sometimes, different recoveries have different installation processes, so this may help.
Uninstalling Magisk
If you want to uninstall Magisk, you can do so by flashing the Magisk uninstaller zip file using the same method as installing Magisk. Alternatively, you can also use the Magisk Manager app to uninstall Magisk. Here are the steps to uninstall Magisk:
Download the Magisk uninstaller zip file for your Magisk version from the official website.
Turn off your device and press the Volume Up button + Power button simultaneously until the device boots into recovery mode.
In TWRP or any other custom recovery, select Install and navigate to the Magisk uninstaller zip file.
Select the file and swipe to confirm the installation process.
Once the uninstallation process is complete, reboot your device.
You have now successfully uninstalled Magisk.
Note: Before uninstalling Magisk, make sure to disable all Magisk modules and remove all modifications made using Magisk. Not doing so may result in issues with your device's functionality.
Conclusion
Magisk is an incredibly useful tool for rooting your Android device. It allows you to install various modules that can enhance your device's functionality, customize its appearance, and even improve its performance. Moreover, it enables you to bypass system signature verification, which is required for installing custom ROMs, custom kernels, and other mods that enhance your device's features.
To sideload Magisk and resolve signature verification failed error 21, you can follow the steps outlined in this guide. If you still face any issues or have any further questions, let us know in the comments section below. We will try to help you out.