Right as you enter Winter, the Mayor will show up at your house in search of a diamond. The sudden need for a diamond sprouted as the Mayor bragged with the Mayor of a nearby town. After all the talking, our Mayor now needs a diamond so that he can show off how great the Mineral Town in. Now that we know why we need a diamond, the next step is to actually find one.
Finding the diamond in Story of Seasons: Friends of Mineral Town is a pretty hard process. It will take time but if you don't know how the whole process works, then you're going to get nowhere. This is why we're cooking up this guide, stuffing in every bit of information you need to get that diamond. So without bragging away, let's look at the Diamond guide and how to get them in SoS: Friends of Mineral Town.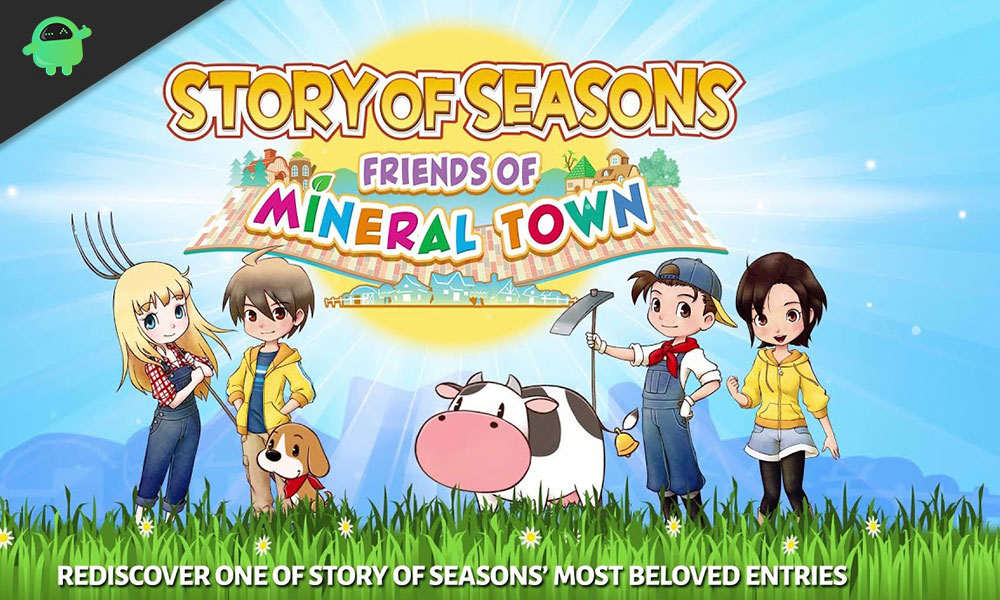 SoS: Friends Of Mineral Town: Diamond Guide – How to Get Ṭhem
The diamond is actually pretty hard to get in Friends Of Mineral Town. In order to get the diamond, you need to wait until the first day of winter arrives. You will get the diamond from the Lake Mine. But you must wait until the lake freezes, which happens on the first day of winter. When this happens, you get to walk across it. Now, for the diamond that we're looking for, you need to smash rocks, find the ladder, and get to level 20 of the Lake Mine.
Upon finding the ladder, you'll get to reach down to the next level. The Lake Mine works pretty much similar to the Spring Mine, except that it gives you gems and crystals, unlike the ores that the Spring Mine gives you. Simply keep going through the levels and you'll get a diamond when you reach level 20 of the Lake Mine. While you're on the mission, make sure you bring items to recover your stamina. Something like the Curry Udon will help since it's cheap and effective. Keep at it, reach level 20, and head back to your house by 7 PM. This is the time that you have to meet up with the mayor to hand over the diamond.
Bringing something with you for your stamina is a vital step since you'll have to mine for too long to reach level 20. Also, make sure you don't get late mining as since you need to go back to your house and meet up with the Mayor by 7 PM. That said, we hope reading the article above has equipped you with some bit of information. Please let us know by commenting down below if you have any further queries regarding the same.
Also, check out our iPhone Tips and Tricks, PC tips and tricks, and Android Tips and Tricks if you've got queries for it or want help. Thank you!