Every Web browser has some security features built in to protect your system from online threats. Firefox is no exception. Every time you go into a site, it will check whether the website you are visiting is safe or not. If there is any sort of issues about your security, then it will display it on your page. It will warn you every time there is a security concern. One error that Firefox shows up for sites that not fully secured is the " This website does not supply identity information" error.
This shows up with a yellow exclamation mark right next to your Firefox address bar. If you click on it, then you will see the error mentioned above. Now, this particular error shows up when the site you are using still uses HTTP resources. The site may have a valid SSL certificate, but the link to media files on that site are still using HTTP address. This does not mean that you will face issues while navigating through the site, but it is unsafe to input any kind of authentication details into it. Firefox lets you know about it through this error. So how do you fix this? We will take a look at all the possible fixes for this issue with Firefox.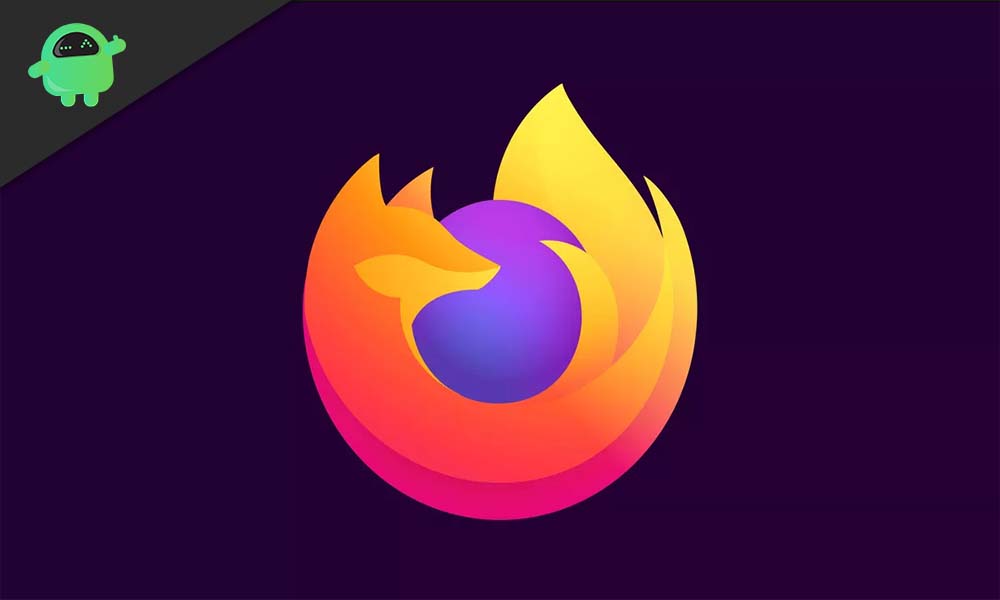 How to Stop or Fix This Website Does Not Supply Identity Information?
This issue is particular to the Firefox browser. You can try a few tweaks to make sure that you don't see this identity error again.
Purchase EV SSL certificate:
If you own the website which is showing up this issue, then this is the best thing that you can do to make sure that this error does not show up on your website. You have to purchase and set up the EV SSL certificate for that site, and it will surely be a bit complex than getting a regular SSL certification. But getting an EV SSL certificate will iron our your site's identity information alert. It will act as an extra bit of protection for your site overall.
Redirect the HTTP resources:
As mentioned above, this alert shows up when you have HTTP resources on your website. So one thing you can try is to redirect each of these HTTP links to HTTPS links, and your identity alert will be sorted. You have to manually redirect each of the links individually though as even one will be enough for the warning to show up again near your address bar.
Add that particular website to the trusted list:
You have an extra option just to add a particular site to the exception list. This will prevent your browser from showing the error again for the site that you have added to the list.
Open the Firefox browser.
Click on the menu icon in the top right corner of your browser.
From the drop-down menu, click on "Options".

Click on the "Privacy & Security" tab on the left pane.
Then on the right pane, click on the Exceptions button.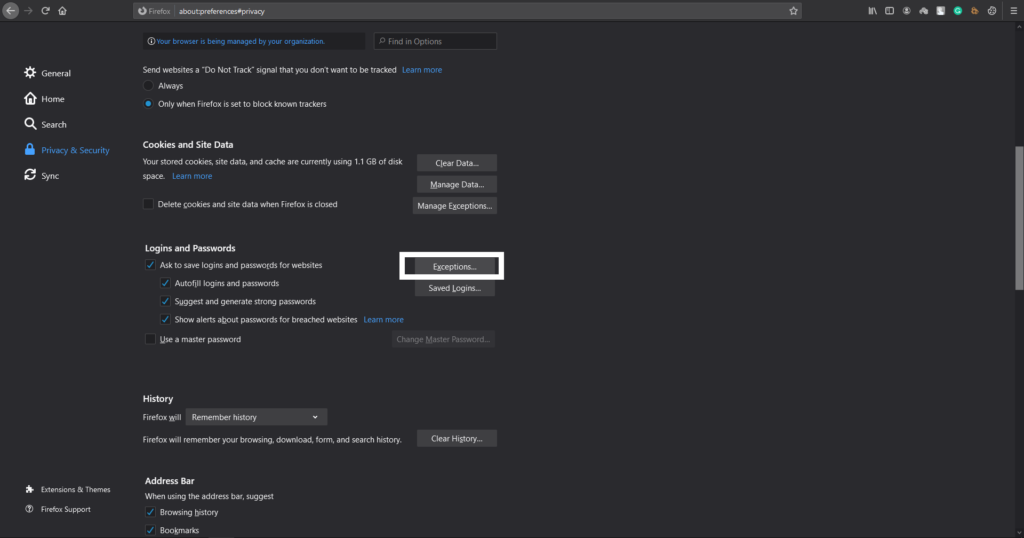 In the next page of trusted websites, add the URL of the site, which is showing up the identity information alert.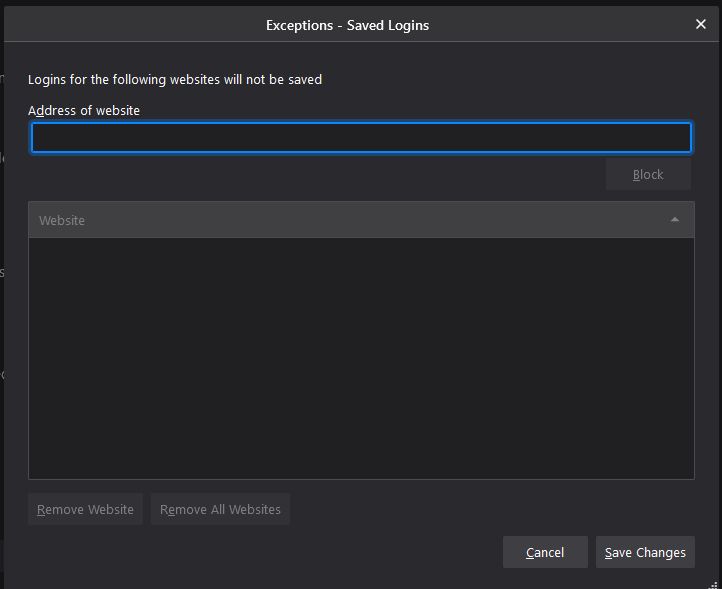 Restart the browser and then try opening the same site again. You should not see the same alert again.
Disable the SSL check:
You can set your Firefox browser to not even check for this issue when you are opening up sites. But this is not a safe procedure though as all other sites that you open up will also load directly on your browser without any checks. And if you end up entering some sort of authentication details into these sites, then that can prove to be costly for you. But if you understand the risks and still want to do it, then go ahead.
Open the Firefox browser.
Enter "about:config" in the address bar and press the Enter button.
You will see a confirmation pop-up. Confirm your action here.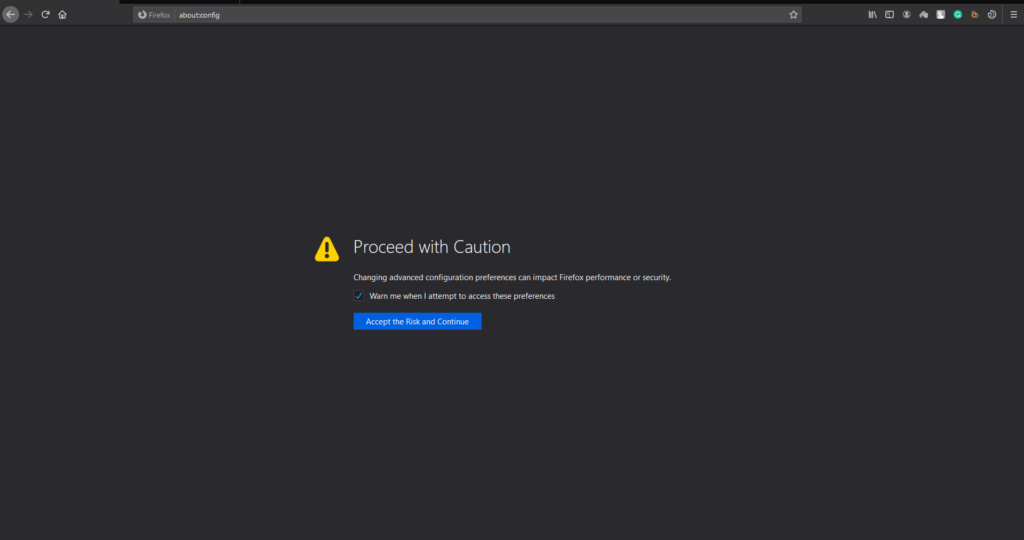 Then click on "Show All".
Then on the next page, you will see a huge list of entries. Find "security.ssl.enable_ocsp_stapling".
Once you find it, double-click on it and set the value to "False".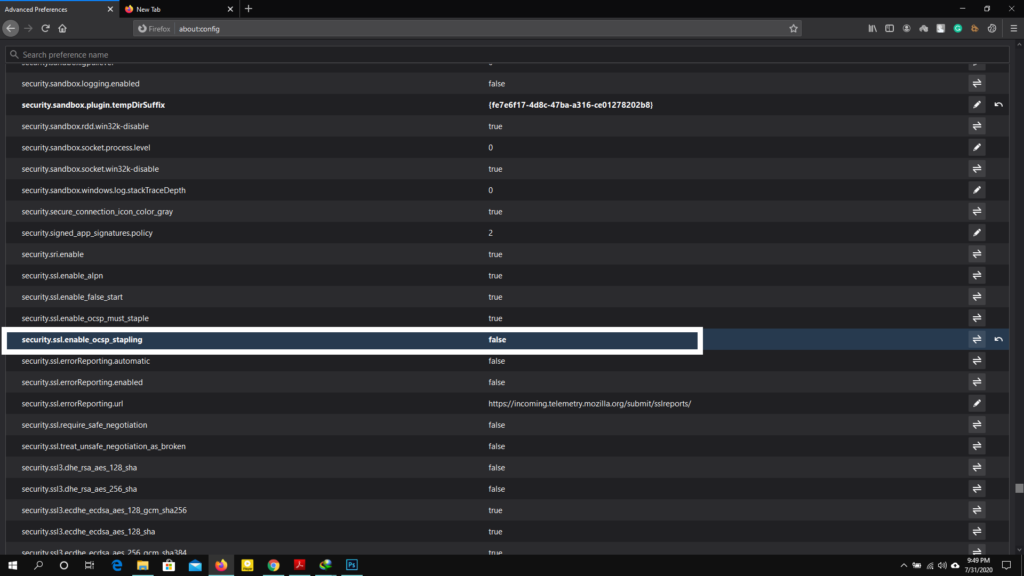 Use a different browser:
As mentioned above, this alert is particularly prevalent in the Firefox browser. So try switching over to a different browser like Chrome or Opera and see if you face any similar issues. The chances are that you won't, but there is no surety, though. Every browser has some security features, and just like Firefox, another browser might also warn you about the site using HTTP resources. But some of them won't so try switching to some other browsers and see which browser works best for you.
Disable the HTTPS security features on your Antivirus:
Now many antiviruses also block you from accessing sites that have HTTP resources. In that case, only making changes to the browser settings won't do. Either you have to add the site to the exception list of your Antivirus, or you will have to disable the Internet security feature on your Antivirus altogether. For different antiviruses the interface is different, so you have to look around your antivirus settings to find the setting to disable internet security.
Now when you see this alert, you will see an option on the page saying that you can bypass this alert and go on ahead to the site. You can choose to do that, and it will load the page, but every time you try to load the page again, you will have to do it all over again. Many people stick to this method of enabling the site access to the browser but if you want a permanent solution then take a look at all the fixes mentioned above.
If you have any queries about this guide, then comment down below, and we will get back to you. If any of these fixes work out for you, then comment down and let us know which one did. Also, be sure to check out our other articles on iPhone tips and tricks, Android tips and tricks, PC tips and tricks, and much more for more useful information.