The wait is over, and the first Android 9 Emulator Beta is launched now globally, available to test and enjoy the latest games and features of Android 9 on your PC. When it comes to Android emulation, the NOX player is one of the top players. I remember running NOX on my old computer with 2 GB of RAM. Even then, the NOX player did a good job helping me play Clash of Clans without any issues. It did not eat up a lot of resources as the other offerings did back then.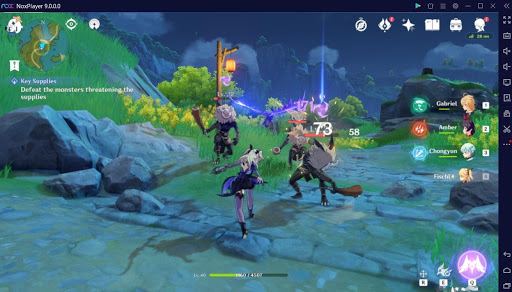 Although when we speak of emulation, the Android version will not always be the latest or the greatest. The base for the emulator will be a bit older than the latest version available for mobile phones. This is done for the sake of compatibility and stability. Hence we have to compromise new features for the sake of this stability. This also makes it impossible to play some recent and newer titles that require the latest android versions. But this is not the case with Nox player, as they recently launched their latest Android 9 compatible emulator.
The First Android 9 Emulator Beta is Launched Now Globally
So as of now, most of the Emulators run with Android 7 or lower as the base. But now, NOX player has just released a beta version featuring Android 9 – Pie. This makes the NOX player the first emulator to feature Android 9 in emulation software. Since Android 9 brings lots of stability and performance to the party, the NOX player is much stable and faster than the previous Android 7 based emulators. This means huge improvements and performance boost for gamers who demand the same.
With the Android 9 support, NOX player can now play recent titles without any issues. Such titles like Genshin Impact, Uma Musume Pretty Derby, and Arknights require the latest version of Android (Android 8.1 or above) to run. Playing them now is possible with the help of the latest offering from the Nox team.
Features
Android 9 is the most interesting feature in releasing the latest beta version of the Nox player. Certain bug fixes are available in the newer version that fixed certain issues with games. Here are some features which you will love about the latest NOX player.
Keyboard Mapping
Nox player allows users to map keyboard and mouse actions to in-screen touch elements. Thus helping to use your keyboard and mouse to control your game effectively.
Multiple Instance support
If your system is powerful, you can run multiple instances of the game at the same time. This can help a lot in some games, where you can benefit from such multiple instances.
Macro Recording
Certain games require pushing multiple buttons at the same time to a special action. So to help in such situations, you can record and create macros that will help you play the game more effectively.
Pre-Enabled Root access
Nox is one of the few emulators that allow users to have a pre-rooted environment. So if you are an extreme modder and customization lover, then this could come in handy. Even, SuperSU comes preinstalled if you choose it to be rooted.
Setup Google Play Account with Nox Player
Nox player allows you to set up your google account to access a plethora of titles from the play store. You can easily set up your Google account using the play store app installed in the Nox player.
Download and install Nox player on your PC.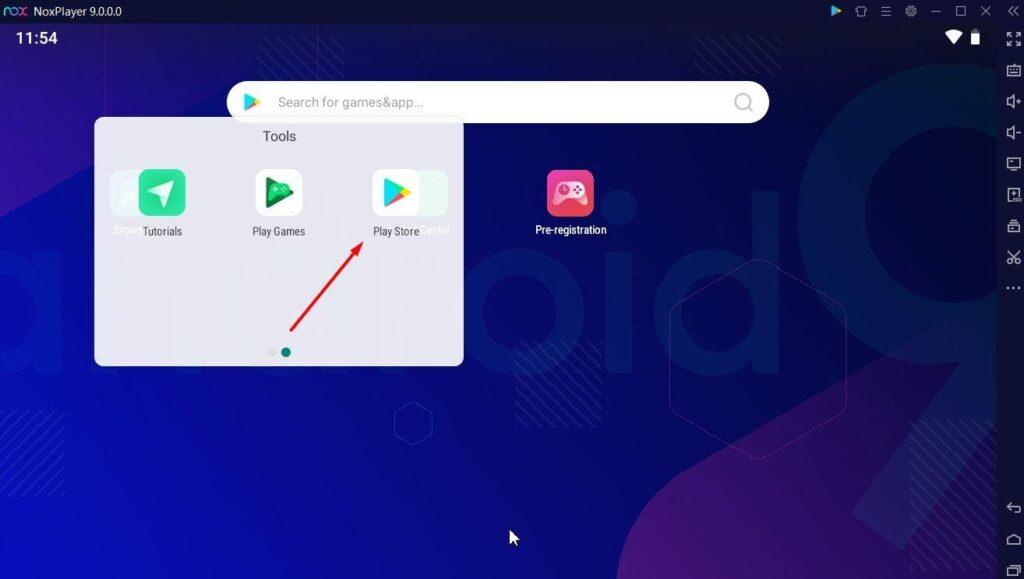 Go to tools, and open Playstore.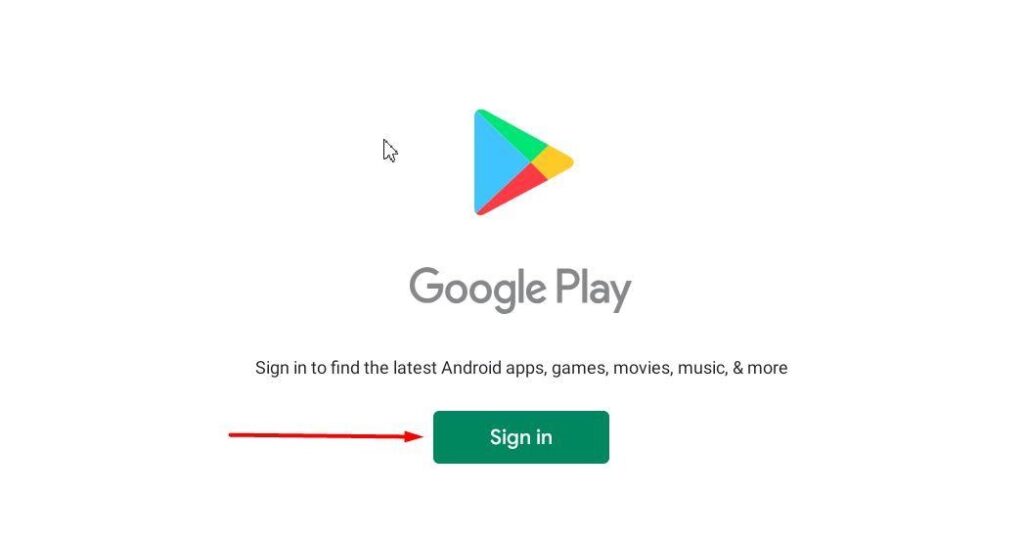 Sign in with your Google account. You may have to authenticate using two-factor authentication if you have set it up earlier.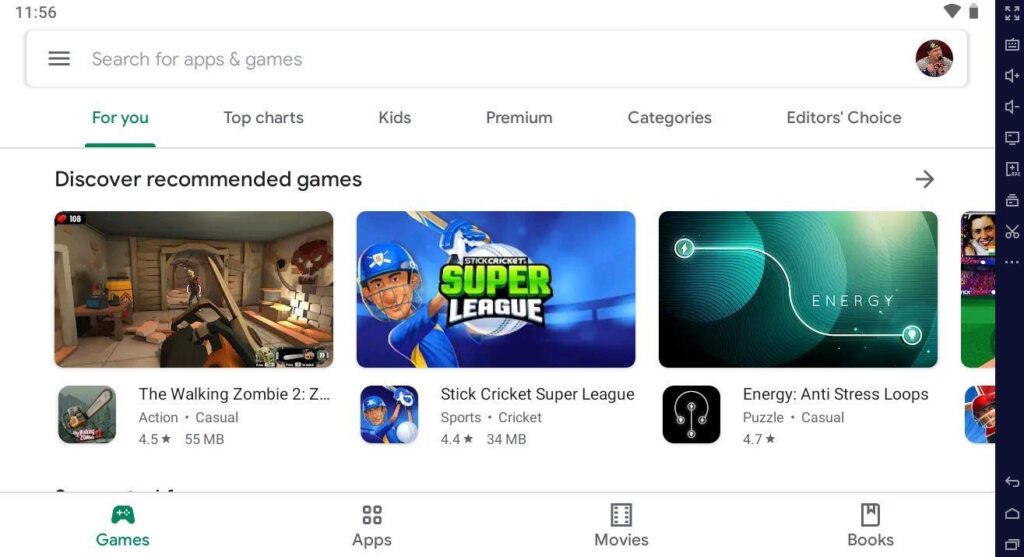 After successful sign in you can play all games and apps on your player from the Play store.
Gaming Performance on Nox player
We have tested Genshin Impact on the emulator. Since the recommended requirement of the Android version in Android 8.1 higher, playing on the Android 7 emulator was not a good experience. But with Android 9, the case is different. Not only the game launch, but it is also playable thanks to the new version of Android. You can now boost your gaming performance and enjoy many games now on your Windows or Mac Personal computers.
You can play any game on Nox player. For testing purpose, we will install Genshin Impact.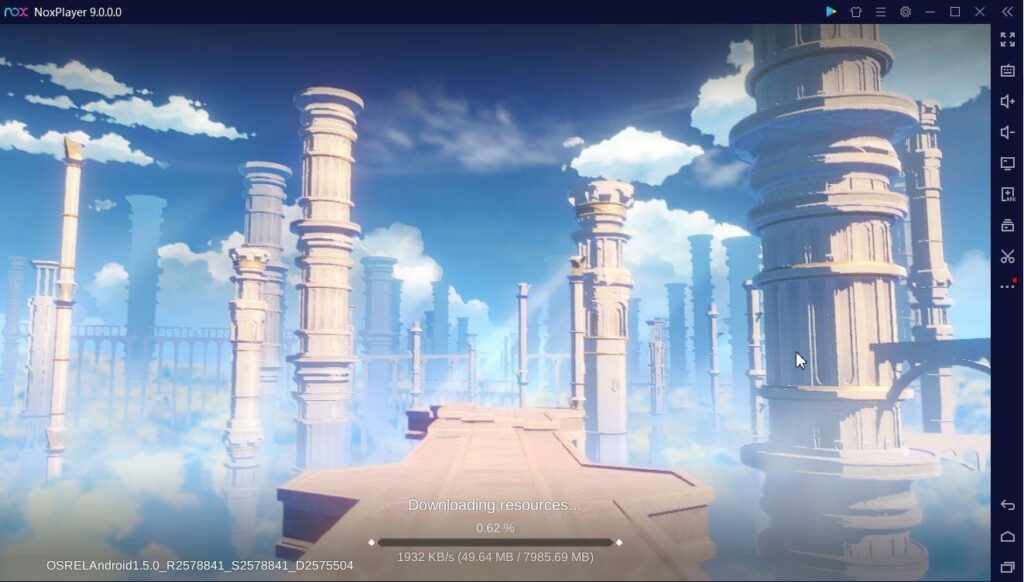 Select your region and start the gameplay. It might ask for additional download files.
The gameplay is very smooth and feels amazing.
When it comes to combat and in-game virtual fights, the graphics and response rate of controls is excellent. Nox player can handle big games easily, and its built-in gaming performance can help you play games easily.
Overall the gaming experience is much better compared to the previous versions. The framerate and quality of the game should depend on your hardware specifications. If you have decent specs like an i5 8th gen with a decent GPU like a 1050ti, coupled with 8 gigs of RAM, you should be able to get a decent playing experience.
Conclusion
The Bignox team, behind the NOX player development, has also done many impressive jobs over the past. For instance, they were the industry's first 64bit Android emulator. Even today, they were able to impress us with the industry's first Android 9 based emulator. Let's hope they continue this and help make Android gaming more interesting and fun on Personal computers running the x86_64 architecture.