Curious about how the Griddy Celebration works in EA FC 24? The latest football game by EA is out, and it already has over 11 million players. Released on the platforms of Nintendo Switch, PlayStation 4, PlayStation 5, Windows, Xbox One, and Xbox Series X/S worldwide, the game is already a smash hit among football fans. With more content and smoother graphics, it almost feels like you're playing football on the field – while you're seated on your couch. In this guide, we will take you through how to do a Griddy Celebration in EA FC 24.
EA FC 24 has been developed by EA Vancouver and EA Romania, and published by EA Sports as the 31st installment in the EA Sports FC series. The game places major emphasis on the future of football through marketing it as a game for the fans by the fans. There are plenty of familiar faces of footballers that you can find in this game, and play with. Some of them are iconic players, while others are currently playing across the world. The game also uses real football lingo and delves into the sport's pop culture. Let's find out how to do a Griddy Celebration in EA FC 24.
Griddy Celebration: How Does It Work in EA FC 24?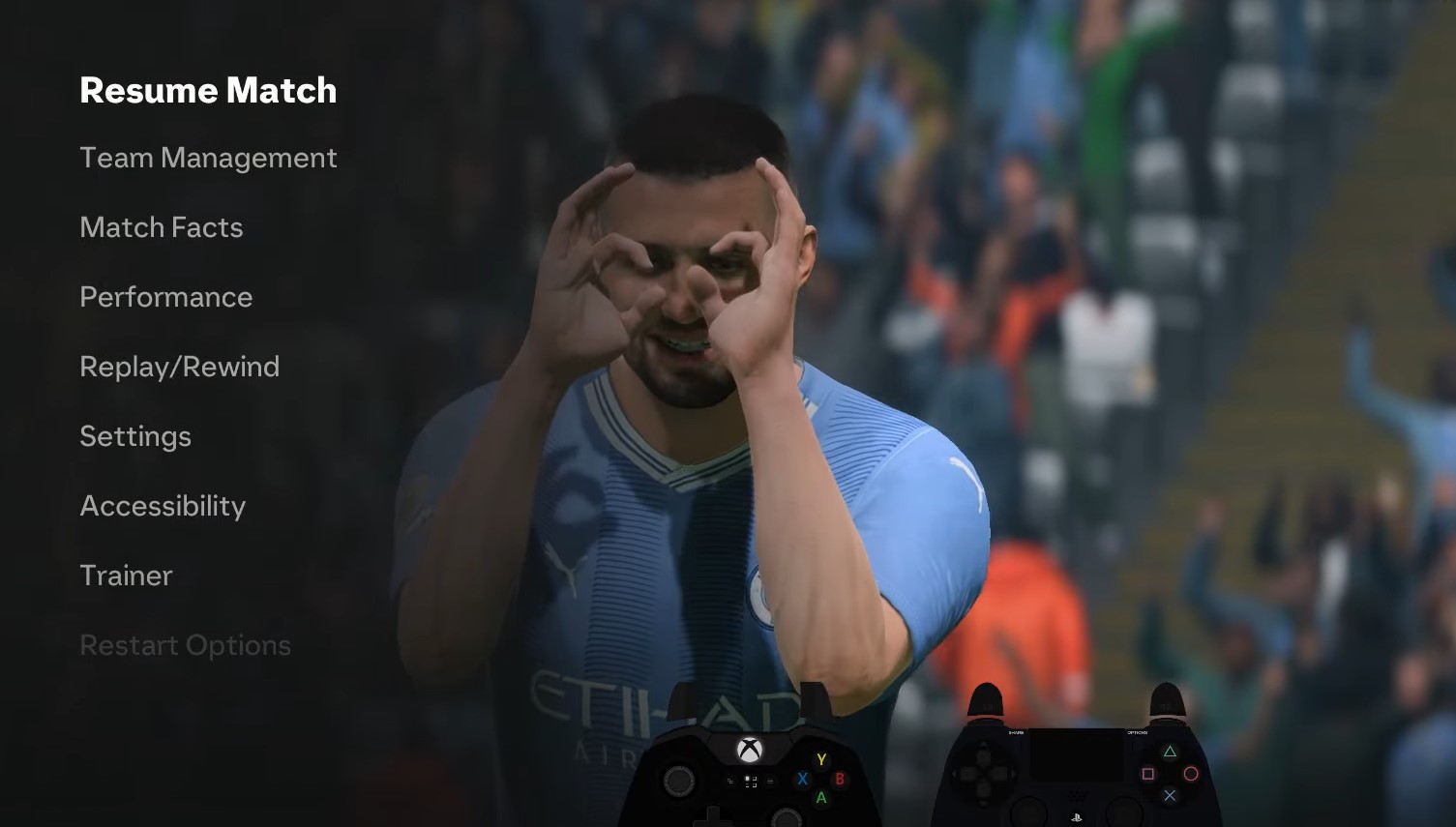 If you've just scored a goal, there's a new way to celebrate it in EA FC 24. The Griddy Celebration has been added to the game for a while now, but what's it really about, and where did it come from? The Griddy is a dance in football where you need to skip forward with the back of your heels and swing your arms in a to and fro motion. Then, you bring your fingers to eye level to form some finger glasses.
The Griddy Celebration is performed after scoring a goal, which basically means that it's a celebration for the victory of one's team as well as a loss of the opponent's team. While it is an enjoyable dance to watch most of the time, some players and fans feel like the Griddy Celebration is toxic to the game's competitive spirit. The real-life dance was inspired by American Football, but now it is a part of football everywhere.
Thus, the Griddy Celebration has found its way into EA FC 24, and with a few buttons, you can perform it in the game too. All you need to do is input the button combination to trigger the move, and your chosen player will perform the Griddy Celebration. However, if the player already has the dance move as their default or signature celebration move, you don't need to manually get them to do it.
Griddy Celebration in EA FC 24 Keys
The keys for the Griddy are the same as the last installment of EA FC. While several new moves have been added to FC 24, the Griddy is not one of them.
To perform the Griddy Celebration in EA FC 24 on a PlayStation, you will need to hold R2 down and move the right thumbstick up twice. For Xbox players, you will need to hold RT down and move the right thumbstick up, also twice.
That's all you need to know to be able to do the Griddy Celebration in EA FC 24. Of course, you'll need to score some goals to be qualified to do that, so make sure to get some football practice in as well. We hope that this guide helped you learn how the Griddy Celebration works in the game, as well as in real life. Feel free to take a look at the rest of our EA FC 24 guides for more tips and tricks on this game.