Customers are the cornerstone of a successful business, and forming one-on-one relationships with them is essential to profitable sales. To retain customers, businesses need to build personalized relationships with them. However, with increasing customer demands and changing consumer expectations, enterprises need to invest in the right technology. That is where data and analytics in sales management step in.
By adopting a data-driven sales strategy, the sales team can make use of data and information at every stage of the sales funnel to better understand their customers. Moreover, they can interact with them through personalized messages and strengthen their relationship with them. Consequently, they can achieve increased sales and see greater profits. This is one of the reasons why many businesses have opted for technologies like Microsoft Dynamics 365 Sales to utilize data-powered insights and automate their sales.
Following are some of the ways that highlight the role of data and analytics in sales management:
Drastically Boosts Lead Generation
When businesses employ rich data sets to find the right customer at the right time, analytics comes in handy as it enhances the precision of lead generation. Several companies already create extensive assessments of each market's sales potential using previous market data. While some introduce lead-scoring algorithms based on specific data sets for each potential client.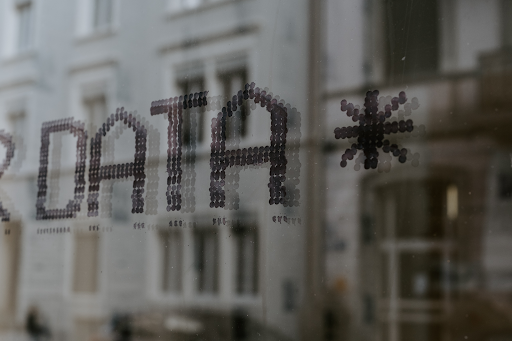 Then, to create a 360-degree view of the customer, they integrate rich external data sources, like news and articles, with internal data on the clients' prior history. These algorithms go on to predict lead variables that actually influence the lead generation and drive sales strategy accordingly.
Facilitates Market Segmentation
Segmentation is the process of breaking down consumer information into groups based on comparable characteristics like age range, purchasing preferences, or product consumption. This information then helps businesses specifically target their marketing towards each customer's unique requirements, whether they fall under a certain demographic, reside in a certain area, or engage in a particular hobby.
In this way, by determining the groups that are most profitable to the business, sales teams can avoid wasting money on segments that are unlikely to result in conversion.
Ensure Price Transparency
Analytics can offer price clarity in the murky world of B2B negotiations and enable sellers to make profitable trade-offs. Usually, B2B sellers have relied on experience to inform their price choices, but now, buying teams have started to implement their own tools that have put the sales team on the back foot.
With the help of advanced analytics, dynamic deal scoring can provide sales representatives with the required information during negotiations. As a result, the sales team is more likely to thrive and make favorable deals.
Promotes Agility
It has never been more crucial for organizations to maintain agility in this fast-moving industry. As finding new consumers becomes more challenging, many businesses focus on retaining their current clientele rather than looking for new ones.
Successful customer retention entails continuously adapting to changing customer demands, predicting difficulties, and being prepared to modify your strategy rapidly. This is only possible with the smart use of data and analytics.
Improves Sales Forecasting
Sales forecasting is projecting future results with the help of data. It helps you anticipate upcoming risks, business opportunities, and prospects. With powerful data and analytics, sales teams can improve their sales forecasting and get an edge to expedite their company's growth.
For example, by estimating future sales, the sales team can predict possible revenues. As a result, it becomes simpler to allocate resources properly to the sales team. Also, it motivates individuals to strive for the anticipated goals and outcomes, increasing overall efficiency.
Improves Sales Experience for Customers
Data analysis helps businesses offer customers a more individualized, customer-focused sales experience. The active and passive data you gather within your CRM can provide valuable insights about your clients and lead you to determine which marketing initiatives are the most effective.
As a result, with the help of this data, your sales team can make product recommendations with more authority in a timely and efficient manner.
Conclusion
Sales data and analytics empower sales teams to make more informed decisions and opt for the best sales strategies. By learning how to analyze sales data, sales teams can identify trends and patterns that help them make profitable decisions.
As this article mentions, data and analytics can help your business grow by providing customers with good sales experience, improving sales forecasting, maintaining agility, ensuring price transparency, and facilitating market segmentation.