Powered by Mozilla, Thunderbird is an e-mail client for all the major platforms. Available in 58 languages, thunderbird introduces features like message management, junk filtering, extensions, themes, POP, IMAP, LDAP, etc support. However, the key features are its security and big file linking. Moreover, the Thunderbird client supports newsgroups and multiple email services. Thus, it is an ideal email client to manage all your email services in one place.
However, Thunderbird users are facing some issues. A few of the users have reported that they have confronted the "Configuration could not be verified" error while trying to connect their email account in Thunderbird. The error mostly occurs after they have inserted their email credentials.
The cause of the error can be Incorrect credentials or due to the client bug. Moreover, email services features like Two-step verification and Less secure apps are not allowed can also cause the error. It can be most likely your firewall is interfering.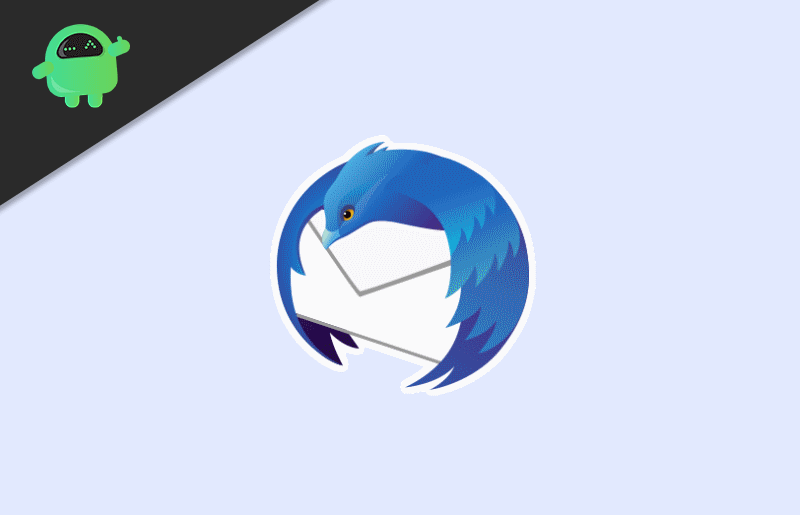 How to Fix If Thunderbird Configuration Could not Be Verified?
There are a few solutions that you can try to fix the issue, those will be mentioned below.
Solution 1: Ensuring Credentials and Installing Thunderbird latest version
It is possible that the credential you have provided to Thunderbird to connect with your email account is incorrect. Therefore, before trying to fix the issue, you must double-check your email credentials.
However, if you are sure that the credentials are correct, then check the credentials in your browser first. Launch your web browser, go to your email service, and enter your credentials. If you have incorrect credentials, you will get the Thunderbird Configuration could not be verified error in your web browser.
It is possible that the credentials are correct, and the error is due to some bug that exists in the older version of Thunderbird 68.2.0 or older. Check your Thunderbird version. If the version is 68.2.0 or older, then uninstall it from your device. Then you only have to install the latest version of the Thunderbird client on your device. Thunderbird can update itself, update it manually, go to the Help tab and click on About Thunderbird.
If you are connected to the internet, it will check the latest version online and install it on our device. Now, close the thunderbird application completely and launch it again, now enter your email credentials and check if the error still persists.
Solution 2: Disabling Two-step verification and Enabling Less Secure Apps feature
For most of the Yahoo, Outlook, and Gmail users, two-step verification is not enabled by default. So, if you have enabled it, it can cause the error. To disable the two-step verification, Go to your respective email service. Login to your account and go to the Account Security or Security tab if its Yahoo or Google.
For Outlook users, visit Security settings. After the first step, you will be visited to the next page, here, scroll down and look for the Two-step verification option. Yahoo and Google Users Toggle off the Two-step verification option and outlook users click on Turn Off Two-Step Verification. You will get a prompt, turn off and confirm it.
After disabling two-step verification, you can try connecting your email to thunderbird and see if the error still exists. If it does, then try enabling the Allowing Less Secure Apps option.
Some email providers don't allow less secure apps to have access to your email address, therefore they block the sharing of email addresses. Thus, causing the error, so enabling less secure apps feature will definitely resolve the issue.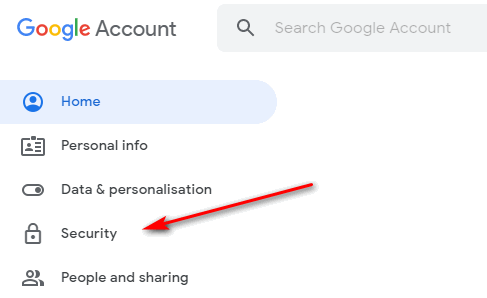 First of all, open up your web browser, and visit your email website, login to your account. If you are using Gmail and Yahoo, then click on the Security tab or Account Security tab.

Gmail users click on the Turn on access on the next page and toggle on the allow less secure apps option. Yahoo users toggle on the Allow apps that use less secure sign-in options.
Solution 3: Whitelisting Thunderbird from your Firewall
It is very possible that a thunderbird configuration is in conflict with your firewall. So disabling your firewall will be the best thing to do, but firewall allows whitelisting.we can manually allow certain applications through the firewall.
The steps to whitelisting Thunderbird from the Windows firewall are mentioned below. If you use Mac or any other device, open your firewall and look for options like a whitelist, allowing app, etc.
Step 1) Type Control Panel in your Windows Search bar and click on the first result to open up the control panel. Now go to System & Security.
Step 2) Click on the Windows Defender Firewall option. On the next page, click on the Allow an app or feature through Windows Defender Firewall option.
Step 3) Now, click on the Change settings option and click on the Allow another app button below, Windows file explorer will launch, go to the directory where you have installed thunderbird and select the application. Try to enter your email credentials and check if the error still exists.
Conclusion
To resolve the "Thunderbird Configuration could not be verified" error, firstly check your email credentials, make sure that you have entered your correct email credentials. Try to update your thunderbird client. If the error still pursuits, launch your web browser go to your preferred email website, login to your account, and disable two-step verification feature or turn the allow the less sure apps feature.
However, if nothing works, you can try whitelisting the Thunderbird.exe file from your Firewall, which will prevent any further conflict.