It is really difficult to overstate the role of music in videos you make for your YouTube channel, personal blog, or website. Background music is essential for eliciting certain emotions in your viewers, highlighting and accentuating important moments in your video, or simply filling the gaps between monologues and dialogues. Moreover, the right track can lend a particular ambiance to your project, make it look and feel more appealing to your audience, and much more. If you're new to video making or have never attached any importance to selecting music, it's about time you started putting more effort and consideration into this process.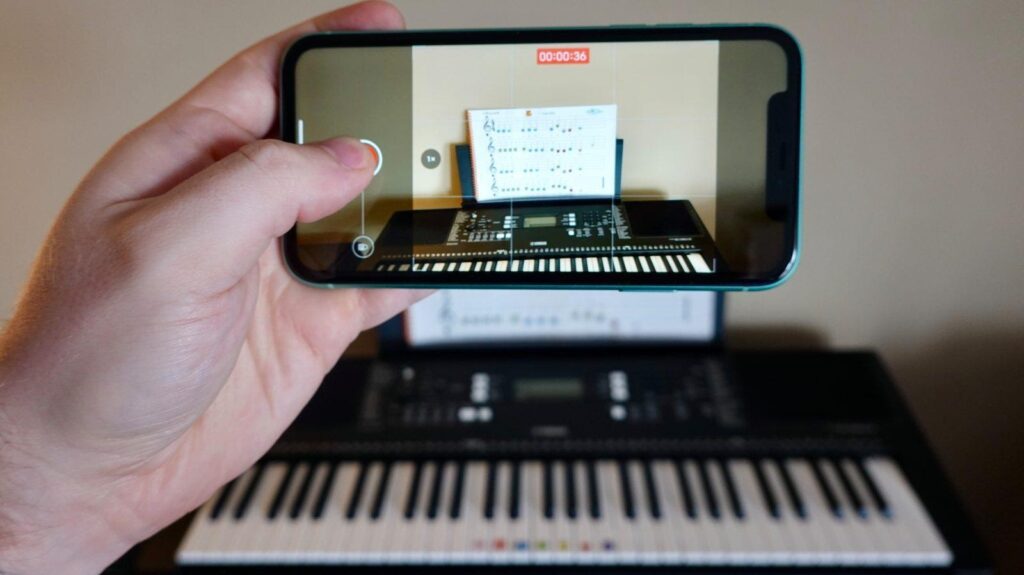 Below are some simple yet quite useful tips that can help you find the best tracks for your new video.
#1 Decide on Mood and Tone
So, you've conceived a worthwhile idea for your next video for your vlog or YouTube channel. And now you're going to translate all your endeavors into reality. Though it may surprise you, you should start thinking about the music at this point. First thing first, you should decide on the tone you're going to adopt in the video you're working on. You also should know what mood is going to dominate your video. If you want to strike the right emotional chord with your viewers, take care to pick the audio that will be in alignment with the mood and tone you've set in your narrative.
It's also important that you don't go overboard with enhancing the atmosphere of your video with music. The track you select shouldn't really enhance, it should harmonize with what you're trying to convey. Remember that the best background music is the one that helps you maintain your audience's attention and at the same time doesn't distract from the gist.
#2 Create Music Intros and Outros
To hook your viewers' attention from the get-go and make your video feel more structured, consider adding nice audio at the beginning and at the end of your video projects. Based on the purpose of your video, you want to select appropriate snippets of music for your intro. Some energetic or subtle tunes will help you warm up your audience and set the right mood for the entire video. To end your video effectively, create a music outro. Such bookends will help your viewers tune in and stay focused. You also want to spice your bookends with fun animations, captions, or visual effects.
#3 Consider Frequency and Tone
If you're creating an explainer, review, or promotional video that involves much talking, you want to refrain from adding music whose notes are similar to human voice in tone or frequency. Your audience won't like the cacophony that may result from the combination of lengthy monologues and music involving string and keyboard instruments. To that end, you want to steer clear of piano, guitar, and violin pieces when making such types of videos. Ideally, choose bass or ambient music, which is more complementary to the human voice.
That being said, the above stated recommendation doesn't necessarily mean that you cannot use this sort of music if the situation calls for it. If you want to emphasize or bring forth a certain emotion with the help of the instruments mentioned above, consider using audios with simple and clear melodies.
#4 Search for Alternatives
If you cannot afford getting a license or permission from a copyrights holder to use your favorite track in your video, you can always look for a less popular track that aims to mimic the original. Alternatively, you can take advantage of dedicated music sharing websites that distribute royalty-free music. All you need to do is to search for the right audio and make it part of your video. That being said, you always want to double-check each track before you start to use it publicly.
You can also look for older stuff that has entered the public domain. Using classical pieces is always a win-win option for your project. Your viewers will definitely appreciate your taste for timeless classics. You can use the pieces composed by Mozart, Beethoven, Chopin, as well as any music compositions recorded in the U.S. before 1950, without needing to obtain any permission.
#5 Get Creative
The best music is the one that comes from your heart. So, if you're no stranger to composing tracks, try to create your own masterpiece for your video. With the purpose of your video in mind, you can put together a cool track that can communicate your ideas and speak to your audience more effectively. Alternatively, you may hire a professional composer or ask your friend, who is good at music-making, to create a perfect melody for you.