Suppose you were on a PC using Google Chrome or any web browser trying to fetch a website like 'xyz.com'. Most of the time the website should load without any hassle but there comes a time when you can get a series of errors such as 'The Site can't be reached. The connection was reset' or 'ERR_CONNECTION_RESET' error and so on. Many of the times, the internet service provider is at fault as it is possible that ISP is the cause of the problem and only they can resolve it. On the other hand, it could be your PC or some settings that you or any app or service installed on the computer altered it a bit causing the website to not load actually.
It is not just that but hardware issues are a thing and can cause the site to suffer connection error if the computer is crunching slower than it should, etc. Most of the time, the issue is just because of random errors, site settings, etc and thus, I have framed the top 13 ways you can fix the 'err_connection_reset' that you can check out here to fix the issue using the various troubleshooting methods available. Method #1: Check if another site is loading or not
Sometimes, it is just the website that you are accessing undergoing downtime or outage. The easiest way to check whether this is the issue is to simply check out any other domain such as 'prq.com'. If the other website is working, maybe the issue is with the previous URL that you were trying to access facing the issue. You can either notify the site administrator or check sometime later.
Method #2: Do this maneuver
To be honest, the internet or network issues on computers and smartphones are common. However, there is a string of few methods that are easy to follow and can restart the internet from working, solving any underlying glitch or bug that might have caused it to stop working for the first time.
Check whether your PC or smartphone is in airplane mode or what. If not, toggle Wi-Fi if you are using a wireless network or remove ethernet cable and plug it again to check whether this does any good or not. Restarting the router and updating its firmware if available can help fix the problem caused at the router's end as well. Most of the time when you are unable to access the internet although you are connected to the router, a reboot can work wonders.
Method #3: Check if the website is down or not
There's a service called 'www.downdetector.com' that enables you to detect whether a website is down or not. This site covers a large number of websites but you need to check if the site you are accessing is included or not. You can also check 'www.downforeveryoneorjustme.com', this website will let you know if the website is down just for you or is it for everyone.

Method #4: Try Incognito Mode
With default or the prominent web browser we usually use such as Google Chrome, Brave or Internet Explorer or even Mozilla Firefox, we have too many add-ons such as extensions and plugins. If you are finding an 'Err_Connection_Reset' issue then it is recommended to use incognito mode.
Different browsers have different names for their private browsing mode and what it does is switch off all the extensions and plugins as well as prevents the browser from storing any history. This also prevents proxies and ad blockers and it will probably allow you to access the website you want.
Method #5: Try VPN on your PC
Believe it or not, not all websites or particular web pages or sections are meant to be accessed by all regions around the globe. Many websites meant for US users won't be available to access outside the United States. Sometimes it is the ISP or the government that blocks access to certain websites due to XYZ reasons. If you have landed on such a website and got 'the site can't be reached' issue, you can try VPN or Virtual Private Network.
You can subscribe for a VPN service on your device that masks your real location or you can instruct the VPN to load the internet via a US server thus opening channels to all things that your government or ISP might have blocked. Opera browser offers a free VPN service although I would recommend checking out reviews on GetDroidTips or other websites to choose the right VPN.
Method #6: Clear Browser's cache
To be honest, cache memory accelerates the processing of a website or an app although it can turn against you if it is corrupted. A similar issue could trigger the 'Err_connection_reset' on your device and thus, the clearing cache memory can help fix the problem right away.
First of all, open Google Chrome (or any other browser).
Next up, go to the 'Settings' menu and proceed to 'Advanced'.
Now, there will be several options available here where you need to search for 'Clear Browsing Data' so tap on it.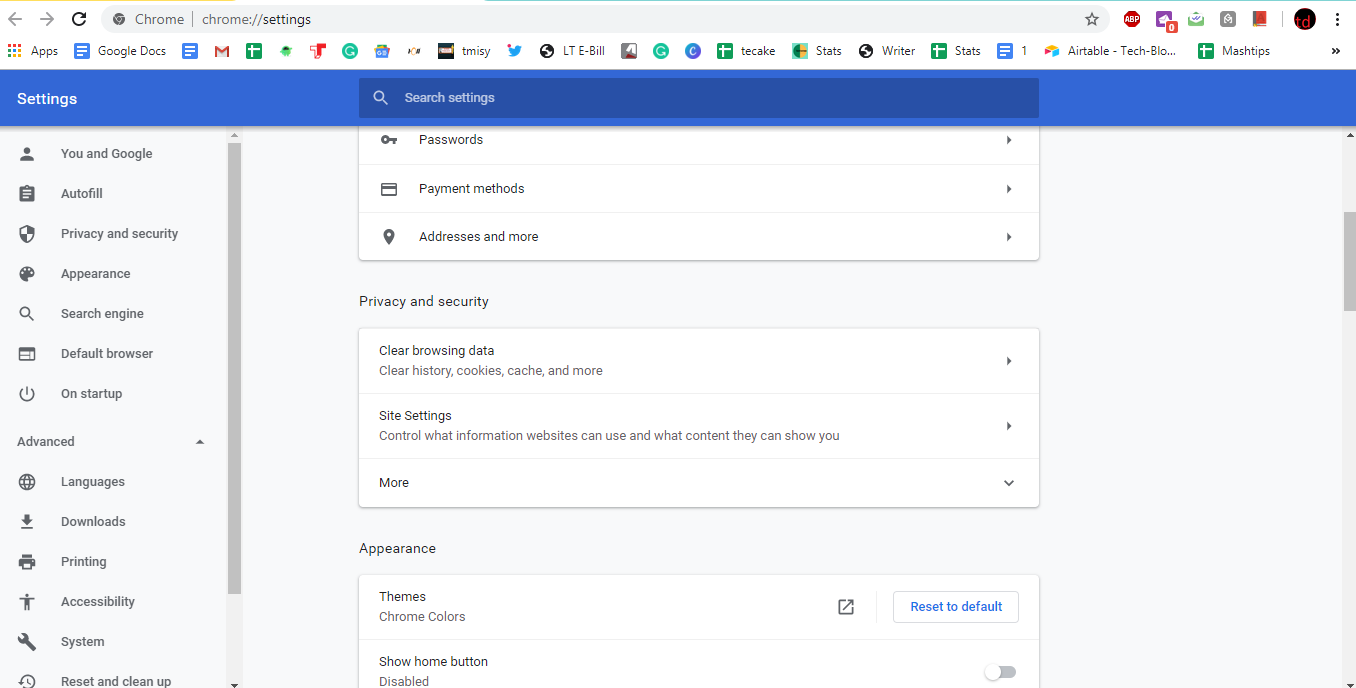 A dialog box prompts you to select the following to delete where you can select all or two options except 'browsing history' and press 'Clear Data' and it is done.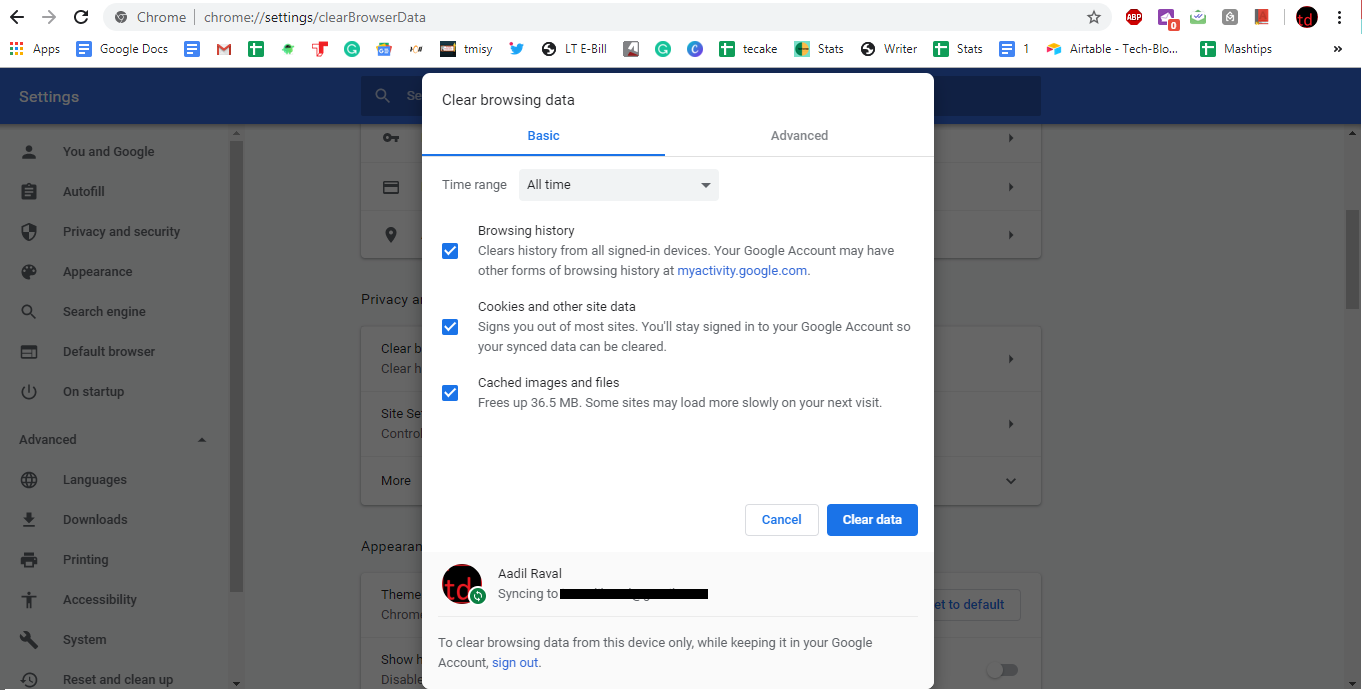 Close the browser and then relaunch it to check whether the site is accessible or not.
Method #7: Troubleshoot Google DNS
Google offers a free DNS server that you can configure to get rid of 'This site can't be reached error'. For this to work, press Windows Key + R (shortcut) that will open a Run command on your computer.
Now, type ncpa.cpl and press enter.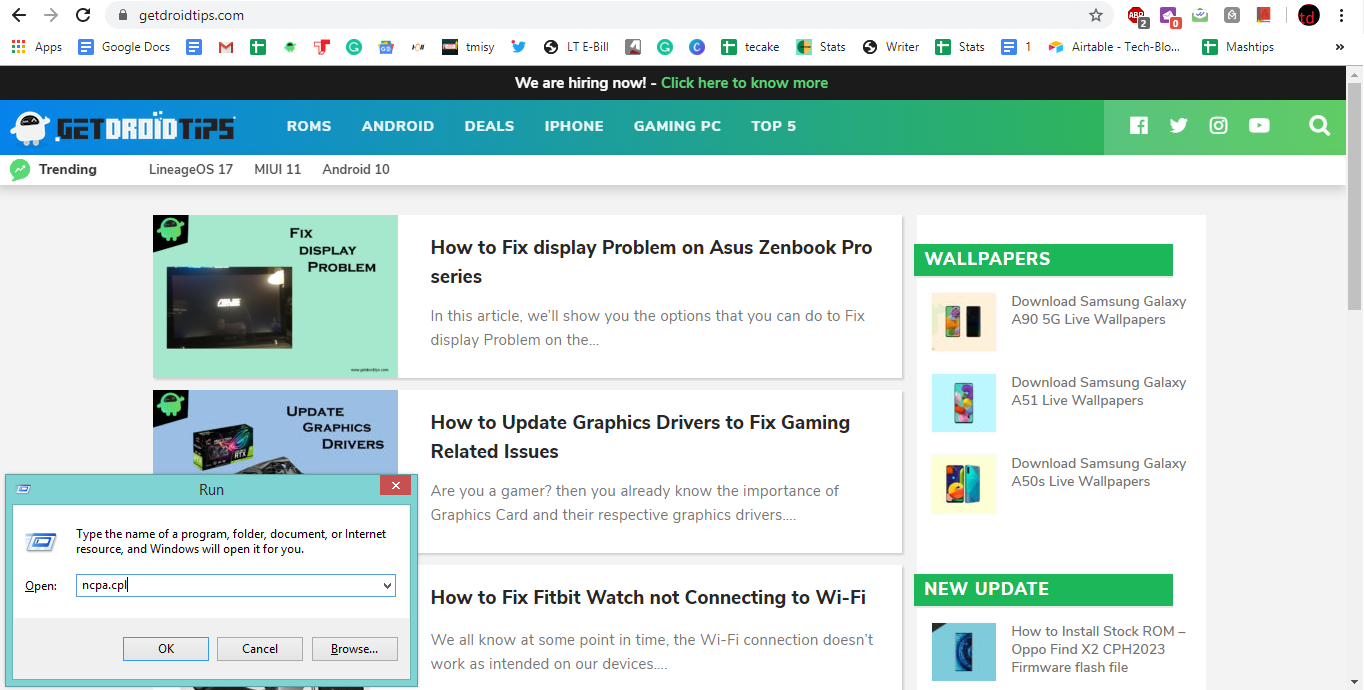 This will open Network Connections where you need to double-tap on the network that you are using to open a dialog box. Next is to simply click on 'Properties' where you can toggle the Internet Protocol Version 4 (IPv4) and enter the following values to set it up.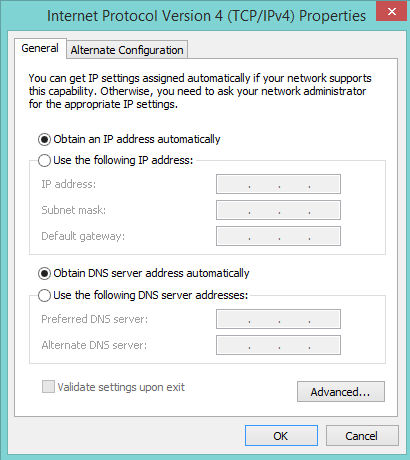 Preferred DNS Server: 8.8.8.8
Alternate DNS Server: 8.8.4.4
Finally, tap on the 'OK' button and everything will be set up and hopefully, it will fix the issue on your web browser as well. You can always restore the original values once the site is working fine.
Method #8: Troubleshoot Network
Okay, to be honest, most of the time when you see 'this site can't be reached' or 'Err_connection_reset' issue is due to network issues. You can spot it if you can connect the WiFi or via ethernet and see 'limited' status or when no website is loading on the site. This is where network troubleshooter comes into play.
For this, you can press 'Windows key + I' to open Network Troubleshooter.
Next, tick on 'Apply repairs automatically' and press 'Next'.
The system will automatically run the troubleshooter and will render out the problem and ways to fix it or it will automatically fix the problem on its own.
Method #9: Check Proxy Settings
Proxy settings allow connection between your computer and a server such as between you and www.getdroidtips.com. If the proxy setting is changed or altered with either manually or due to any glitch or any app that might have altered it a bit, it can lead to disconnection from accessing any particular website. This is when you get an 'Err_Connection_Reset' error or something around it. The easiest way to fix it is to change proxy settings.
To alter the settings, open Control Panel and go to Internet Options via Start Menu. Next up, you need to check the Connections tab and tap on LAN settings.
You need to untick the proxy server and click on save to get it done.
Method #10: Disable/Run Firewall and Antivirus
A firewall is a virtual network security system that monitors incoming threats on the system. The same applies to an antivirus which is a program that monitors and quarantines computer viruses and other threats that could cause a series of problems. At times, a firewall or an antivirus system can prevent you from visiting a website. You might have seen how to screen turns red when a site in question that could introduce viruses is entered. For this, you need to whitelist the domain from the antivirus settings or disable it until you can get your job done.
Method #11: Update Network Adapter
A network adapter is a hardware that allows communication between systems over a network. It has a firmware that needs updating from time to time. Usually, the system should take care of the update relieving the user from any stress regarding updating it. Sometimes the operating system might not warn if the network adapter is outdated or so and thus, could cause the internet to go down anytime. Thus, a quick update can do wonders.
Step 01: First of all, press the Windows + R button on the keyboard to open a 'Run' dialog box. Now, you need to enter 'devmgmt.msc' and enter to open it.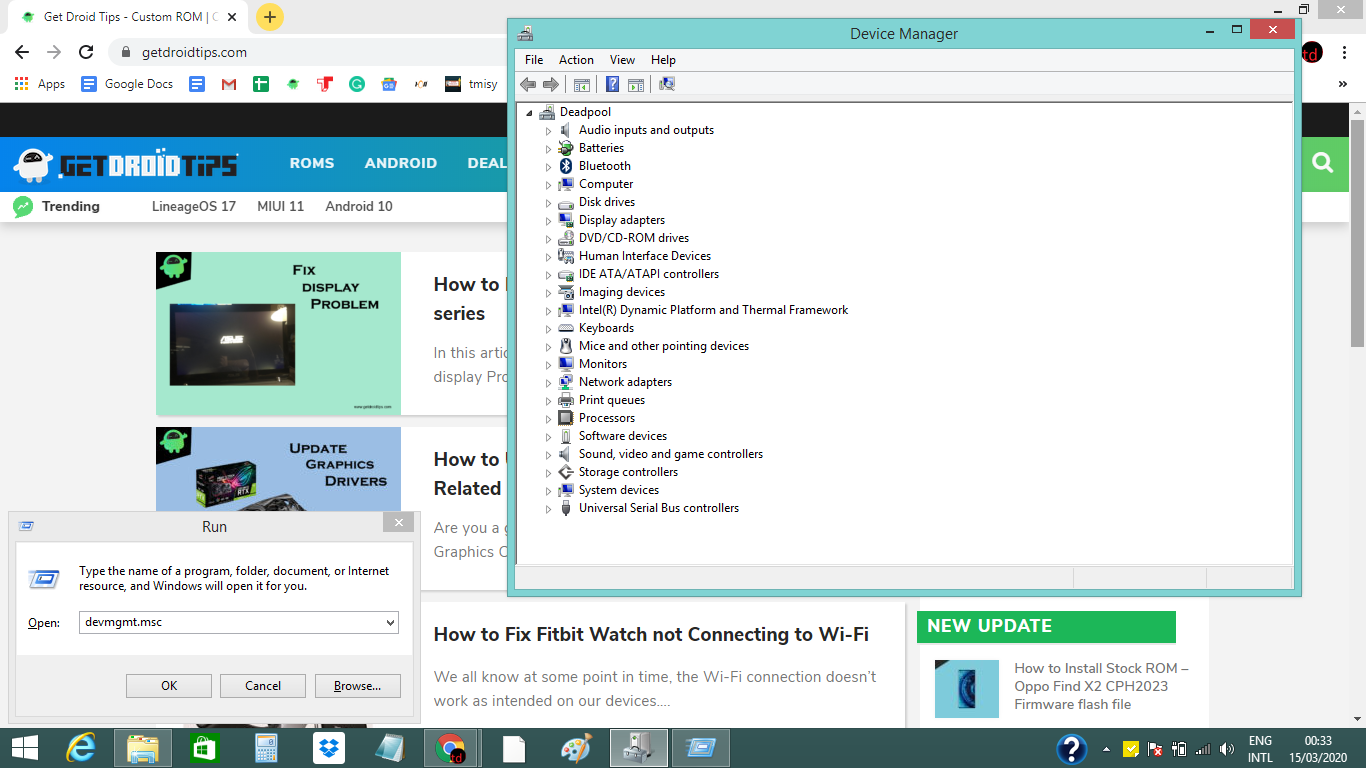 Step 02: Scroll to find 'Network Adapters' and expand it that will give you all the components that are under this category.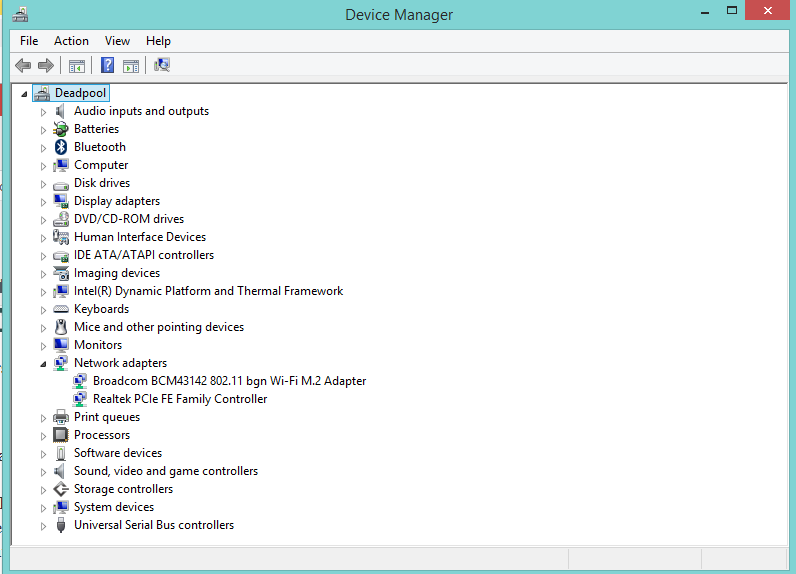 Step 03: Before updating it, check if uninstalling it can do any help. For this, right-click on the driver and select 'Uninstall Device' and finally, press 'OK'.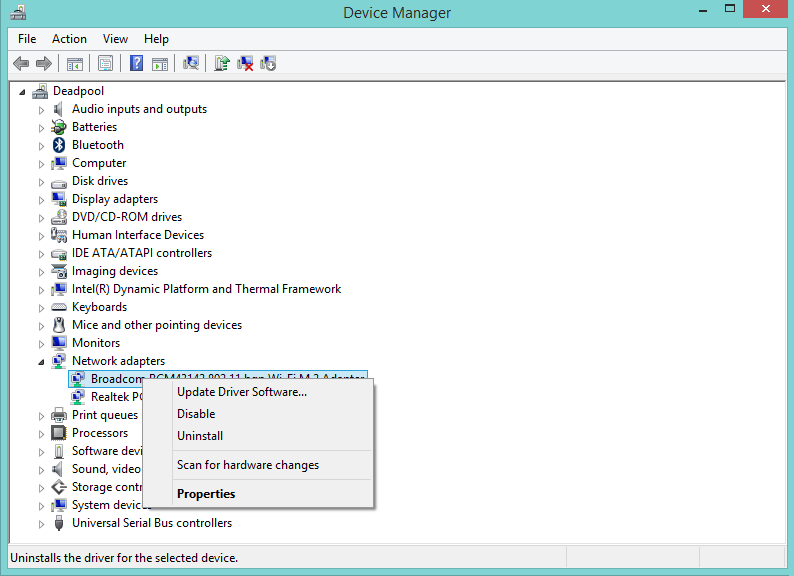 Step 04: Remove the ethernet cable if attached and restart the PC and connect it again.
Step 05: You need to go to the manufacturer's website to find the driver for your OS.
Step 06: The downloaded driver will be available in the 'Downloads' folder that you can install and proceed to the Device Manager again.
Step 07: Check if the latest driver is shown on-screen or not.
Step 08: Double click on the latest driver, click on Properties and proceed to 'Power Management' to untick 'Allow the computer to turn off this device to save power' and check if this sorts the problem.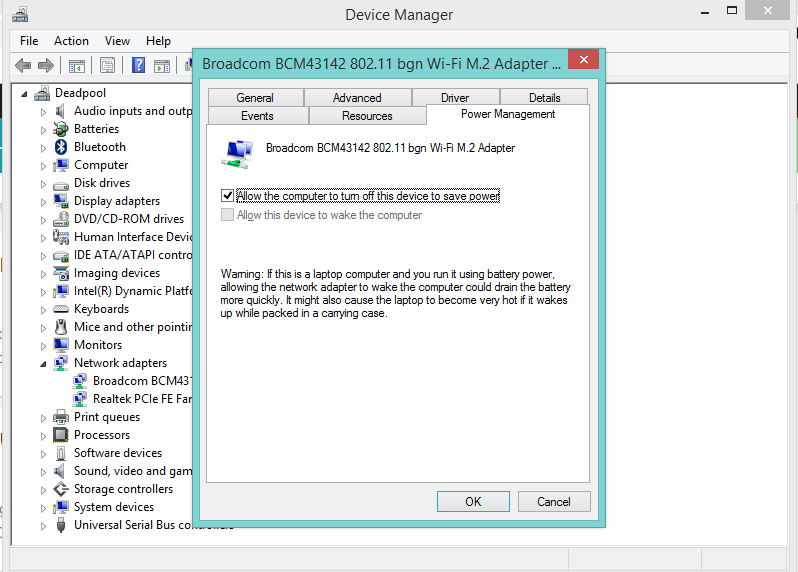 Method #12: Rewrite TCP/IP Registry Keys
Check if this method works in this case or not. You need to open the command prompt with the admin role. You need to run these two commands and reboot the computer.
→ netsh int ip reset
→ netsh winsock reset
Method #13: Try this workaround – Different Website, ISP
This works on both smartphones and computers. First of all, if "www.xyz.com" isn't opening on your computer/phone, try accessing a different website such as www.getdroidtips.com to see if it opens up or not. Unless you can access the second website, it is probably the first website is having an outage of sorts.
You can narrow down the list of possibilities by trying to open the same website on a different web browser since it is very much possible that a new update or bug might have caused glitches triggering the browser to show 'this site can't be reached' issue. If that doesn't help, try switching the network i.e. from Wi-Fi 1 to Wi-Fi 2 that you can borrow via hotspot from your or other's phone to check if the ISP was the problem or not.