The idea behind LiveLeak is similar to that of video-streaming websites like YouTube, which also lets users post footage. However, the objective is to find a real-life film of key historical occurrences, including international concerns, politics, conflict, and more. The website promotes freedom of speech and unbiased opinions on particular problems.
Because of this, the website frequently encounters disputes regarding the released films or live broadcasts. For instance, the website posted several videos on "Panorama," which is a touchy subject to discuss because it features young kids who have been physically assaulted. Videos were released to reveal the truth despite the subject's sensitive nature. Similarly to this, websites like LiveLeak are growing in popularity these days.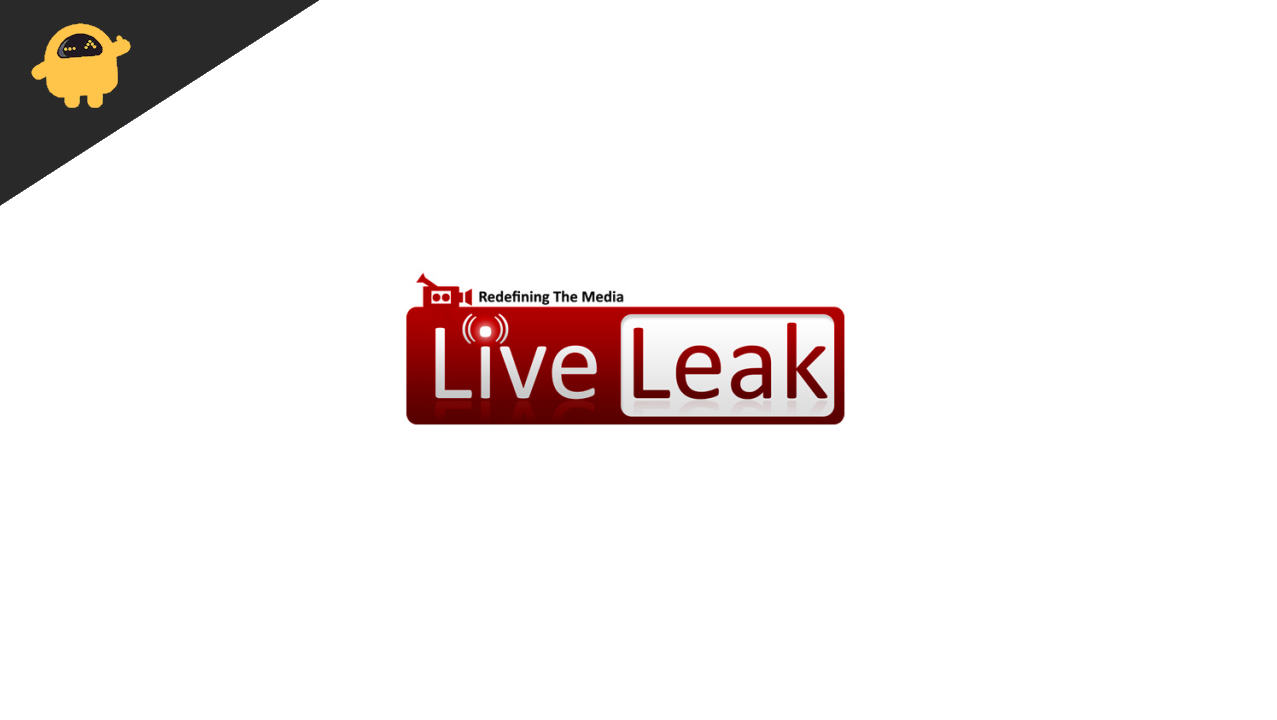 Top 10 Liveleak Alternatives to Try in 2023
D Tube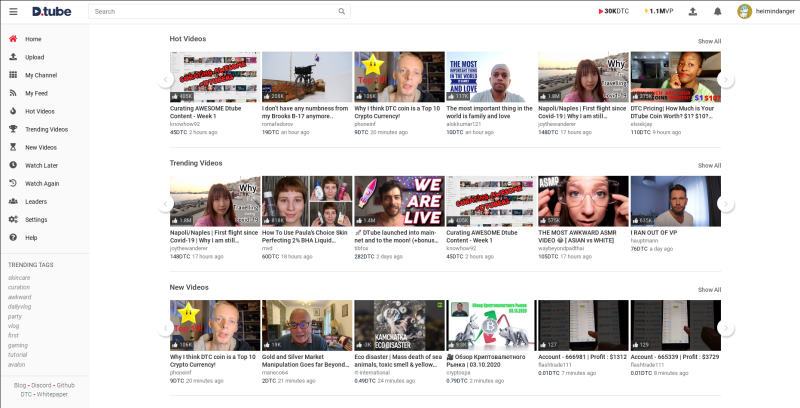 It is equivalent to YouTube, just based on the name. The visual style of YouTube was adopted by D Tube, which has gained popularity. D Tube has the distinctive feature of allowing explicit content on the main display. Additionally, It is not constrained in any way. More gorgeous videos are overflowing D Tube, one of the well-known and respected websites similar to Liveleak that demands a login to see videos.
The fact that D Tube is a decentralized platform is its best quality. More importantly, D Tube uses the Steem blockchain and pays out prizes in cryptocurrency. These days, cryptocurrencies are gaining popularity. A forward step into the future!
Website https://d.tube/
Flickr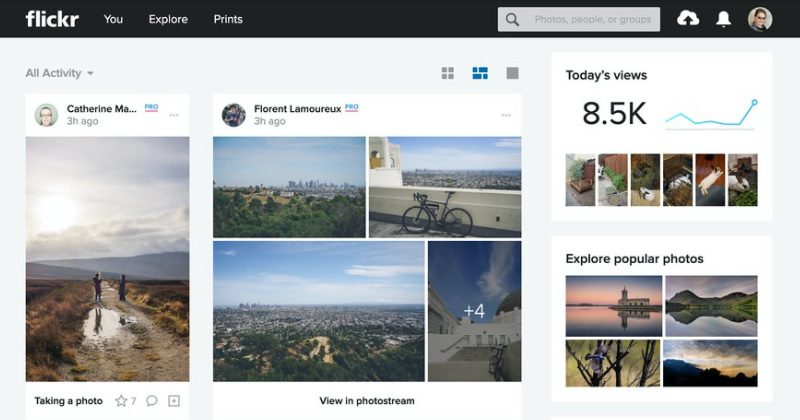 Before YouTube's founding in 2004, Flickr gained popularity for sharing images rather than videos. A terrific website like Flickr, comparable to Liveleak, can also be utilized as a social media handle. Awesome videos up to 1 GB in size can be uploaded together with your photographs. You must create and maintain a Flickr account to upload videos.
Flickr allows you to submit photos and videos, which might help you keep track of your memories. The best places to remember joyful times are those.
Website - https://www.flickr.com/
Ebaumsworld

The only location you should go to if you enjoy seeing a variety of scary movie content is this well-known website, Ebaum's World. The video area features everything from breaking news (such as the forcible arrest of Nurse Utah) to punching random footage (such as a student throwing a fit after the teacher steals her phoney ID).
Ebaum's World's videos area is always a surprise, which is one of the reasons it's so much a pleasure to visit. Be cautious while you watch these fantastic NSFW videos (which are grouped under the label NSFW). But if you enjoy unpredictably amusing, startling, or frightful videos, you can never go wrong by going to the Ebaum's World website.
Website - https://www.ebaumsworld.com/
EngageMedia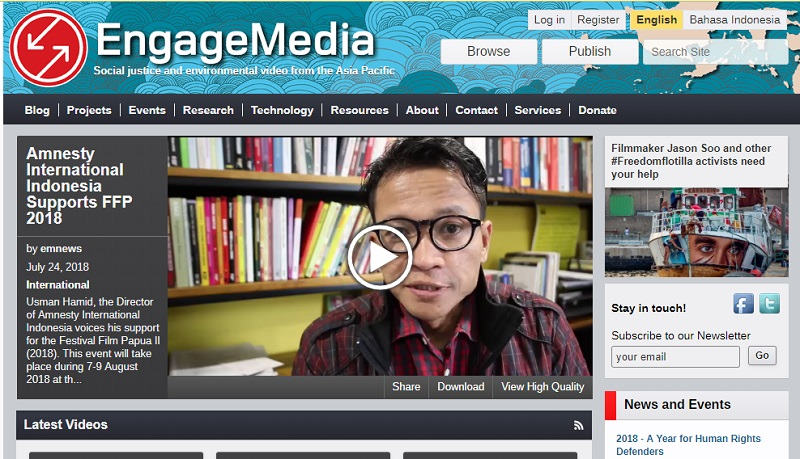 EngageMedia is a non-profit website that promotes freedom of speech and human rights while attempting to effect change through media and technology. This service is an open video-sharing platform that competes with Liveleak. Years after it was first launched, the website announced a partnership with Canadian TV, advancing the use of social justice and democracy in media and continuing to advance today.
Like other video-sharing websites, this requires registration before submitting and distributing videos. Additionally, EngageMedia may be streamed on virtually any platform, including desktop computers and Android and iOS mobile phones. Here are the instructions for utilizing your Android or iOS mobile device to stream the website.
Website - https://www.engagemedia.org/
Xfinity
Another website like LiveLeak, is called Xfinity. This segment's opening sight serves as a warm-up for what follows. Probably merely surprising to the most conservative people, these flicks. Where would you go, though, if you wanted to enjoy viewing something like a vicious dog, America's Got Talent, Howard Stern kissing Matt Lauer, or someone else?
A rattlesnake bit him, or Gisele Bundchen flashed her bra at a celebrity function! In an audio tape broadcast here during Hurricane Harvey, Savior said: "Civilians are shooting raiders or merely looters insight, God bless Texas."
Website - https://my.xfinity.com/video
ItemFix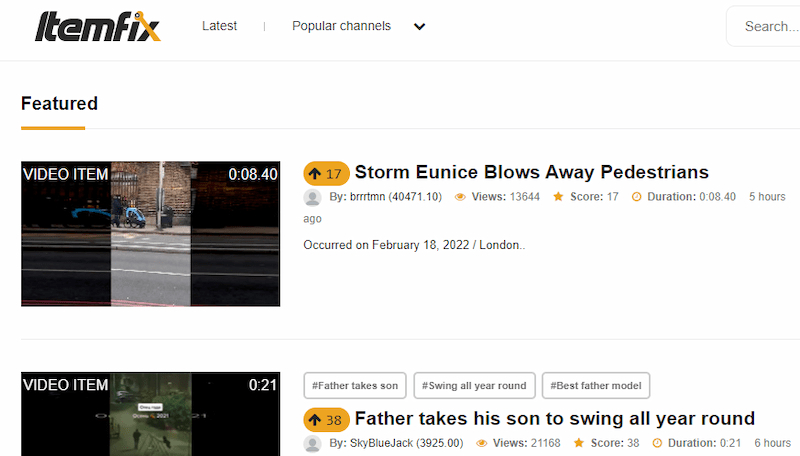 ItemFix is the next website on the list. This LiveLeak alternative is a video-sharing website made for fans of videos. The website is available in English. You can use this platform to view, upload, and share material like videos on this website.
Most videos are about arbitrary acts that people commit and domestic problems. The website has simple navigation and is simple to understand. It is quick, and the navigation is decent in terms of how quickly each movie loads.
Website - https://www.itemfix.com/
my Vidster
My Vidster is the item following that. This Liveleak substitute is a social video hosting and sharing website that lets you view videos that other people have uploaded. It offers the choice to create a collection of videos and make them accessible to others.
You may similarly view other people's video collections. Because it promotes a positive environment for streamers, this website has attracted much attention over the years. Above all, because of its extensive selection of videos, it provides a fantastic substitute for Liveleak.
Website - https://www.myvidster.com/
Veoh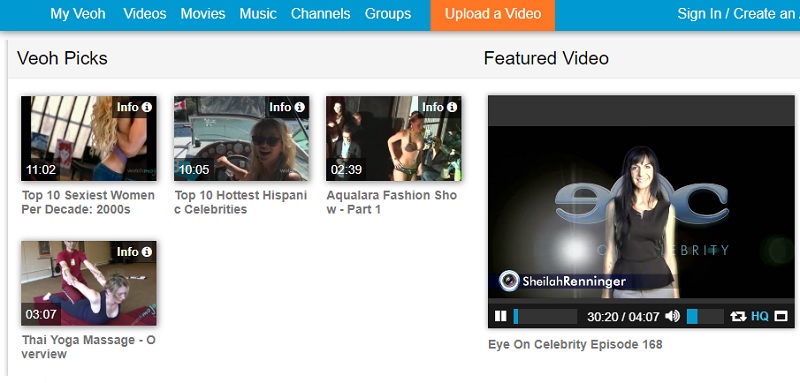 Consider Veoh if you're seeking a website with a tonne of interesting but high-quality films. A wider range of categories is available here to keep you entertained. This website features a variety of topics, including horror, comedy, anime, and adventure.
Similar to YouTube, you may also watch streaming online videos from the web on your iPhone, iPad, or iPod. YouTube, however, only posts video clips. In contrast to Veoh, fans may watch TV shows with whole episodes and full-length movies.
Website - https://www.veoh.com/
OMG

News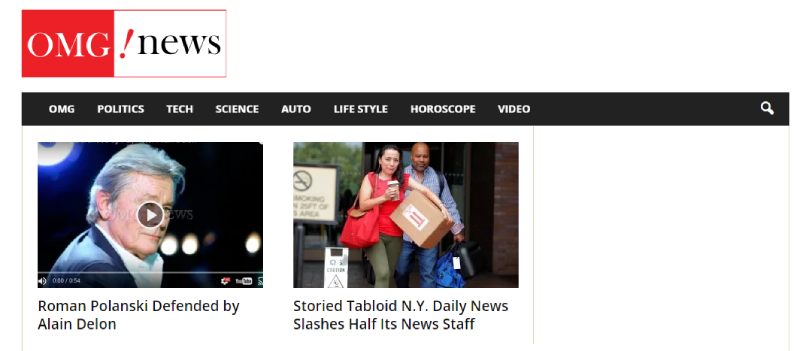 The OMG News places a lot of emphasis on the debate, just as Insane does with viral movies. It is an effort to take advantage of the rage online phenomenon. You can see a video about a scientist who isn't allowed to challenge established theories. Another cautions all parents that their children have already watched upsetting and violent videos.
Another reminder to viewers that these tiny sea animals may consume them whole. The goal is to astonish and astound viewers so they will share this important content on social media. This is the greatest place for you if you enjoy conspiracy theories or simply other contentious videos. Consider this OMG News list of the top YouTube videos to help you vent your wrath as excellent.
Website - https://omgnews.today/
AOL Video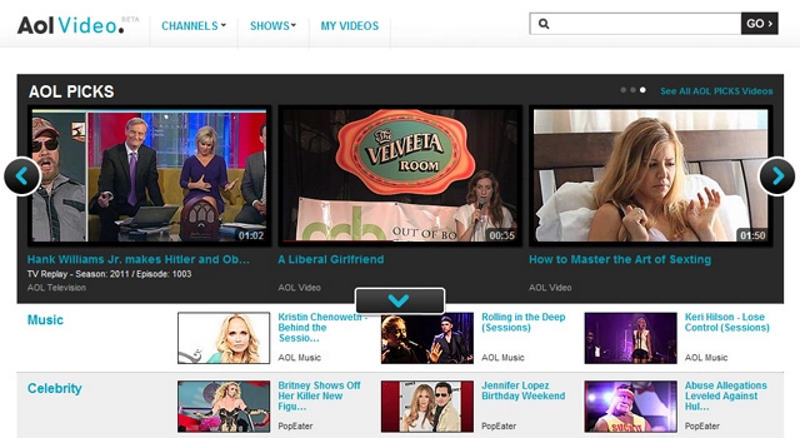 Are you seeking websites offering a tonne of videos in one place, like Liveleak and YouTube? The ideal website is AOL Video. You may watch various videos on AOL Video without needing to register. With its outstanding features and extensive video library, this LiveLeak-like website is another well-known platform for sharing films. On this page, you may also access the earlier videos. They do not only host their videos on the internet; they also host videos from other websites.
This arranges the movies by your preferences and offers a wide range of options, including My Queue, Explore, Shows, and more. The videos are organized in chronological and group format; relevant and comparable videos are grouped. Users may use this platform easily thanks to this feature, which encourages them to visit the AOL video website frequently.
Website - https://www.aol.com/tag/videos/